MLB Should Reinstate Pete Rose, Members of the 1919 White Sox After Lenient Punishment to Astros and Red Sox
The commissioner of Major League Baseball said this week that neither the Houston Astros nor the Boston Red Sox would be stripped of their recent World Series championships. This comes a week after slapping a few personnel members on the wrist from those clubs.
The league handed down one-year suspensions to the Houston Astros' manager (A.J. Hinch) and general manager (Jeff Luhnow) for an electronic sign-stealing accusation that was further investigated and deemed true. Alex Cora was a bench coach for the Astros during their 2017 World Series run, and then he was the manager of the Red Sox when they won the title in 2018.
The Los Angeles City Council on Tuesday asked MLB to void the titles won by those clubs and award them to the Los Angeles Dodgers, who lost the Fall Classic in both of those years.
L.A. Council Member Paul Koretz, who co-sponsored the declaration request, said America has a problem with cheating in culture and politics, and that MLB should show that there should be consequences.
"The country should be better than this," Koretz said in the Los Angeles Times. "The national pastime should be better than this. There should be consequences."
It all went down this week as members of the next Hall of Fame class were announced. Only two players made this year's class—Derek Jeter and Larry Walker.
Roger Clemens finished fourth on the list and Barry Bonds finished fifth, as both were in their eighth year on the Hall of Fame ballot. Clemens has been accused of taking performance-enhancing drugs (steroids), although he continues to deny it. Barry Bonds admitted to using steroids, according to this Fox Sports report in 2011.
Clemens is a seven-time Cy Young award winner with 354 career wins and 4,185 strikeouts. Bonds hit 73 home runs in 2001, a single-season record that still stands. Bonds also has 762 career home runs, tops all-time in baseball.
Bonds and Clemens certainly have Hall of Fame numbers.
As for the Astros and Red Sox keeping their titles amidst the cheating scandal, baseball commissioner Rob Manfred said those clubs would retain their titles because there is no certainty the Dodgers would have won, and to let the "fans make their own decision about what happened."
"We haven't concluded our investigation with the Red Sox, so it's a little hard to take the trophy away from somebody who hasn't yet been found to do something wrong," Manfred said. "We don't know what the outcome of that is going to be.
"The second flaw is, whatever the impact of the sign-stealing was, it could have changed who was in the World Series. It's absolutely unclear that the Dodgers would have been World Series champion. I think there's a long tradition in baseball of not trying to change what happened. I think the answer from our perspective is to be transparent about what the investigation showed and let our fans make their own decision about what happened."
Then there are the 1919 White Sox from 100 years ago and Pete Rose in the latter half of the 20th century. Fans have made their decisions on these topics, and most favor reinstatement of Rose and some of the White Sox players.
The White Sox went to trial after being accused of throwing the 1919 World Series against the Cincinnati Reds. Eight members of the White Sox were accused of taking money from gamblers who fixed the World Series. The case is peculiar because not all players took money, including third baseman Buck Weaver. Left fielder "Shoeless" Joe Jackson took money, but could not be accurately accused of throwing any games. Jackson had a solid series, including the only home run in the Fall Classic.
After the World Series in 1919, baseball brought on Kennesaw Mountain Landis as its first commissioner. Landis banned all eight players for life. Part of his reading included banning baseball players who wage on games, gather in meetings to talk about betting on games or consorting with people who talk about throwing games.
Again, the rule was not there in 1919 during "the fix," only afterward.
That led to baseball installing signs throughout locker rooms and at the stadiums that forbid gambling on baseball.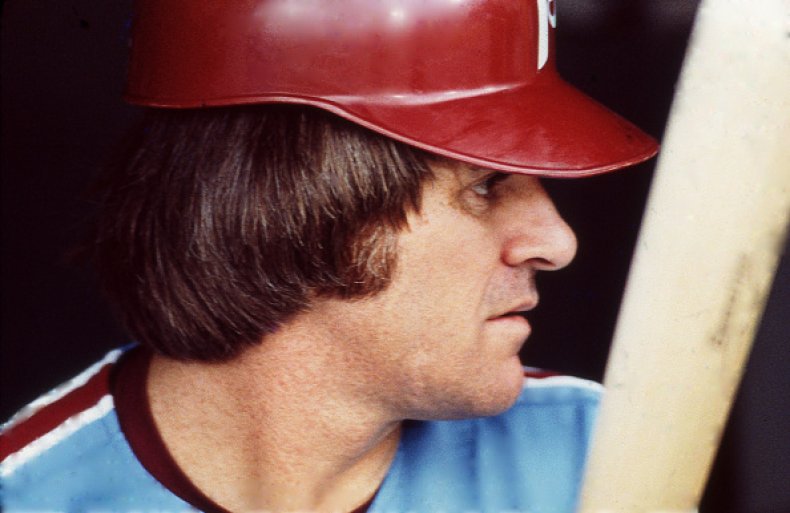 Enter Pete Rose.
Rose finished his career with 4,256 base hits—which is 65 more than Ty Cobb's 4,191. Third on the list is Hank Aaron with 3,771 hits. To put that number in perspective, the only active player with more than 3,000 is 39-year-old Albert Pujols, who has 3,202 hits in 19 years, according to baseball-reference.com.
MLB began an investigation during March of 1989 that delved into Rose's gambling habits. In August of that same year, MLB Commissioner Bart Giamatti banned Rose from baseball.
Now there's electronic sign-stealing that gets a club just a slap on the wrist, and they get to keep their World Series titles. Players who used steroids, or were heavily accused of using steroids to gain an advantage, are still eligible for Hall of Fame voting.
Yet, players from 1919 and one prominent figure from the 1960s through the end of the 1980s are still banned for life.
Should they be reinstated?
Maybe the commissioner is right in his statement this week.
"Let our fans make their own decision about what happened."