MLK Won't Have to Share Observance With Robert E. Lee in Arkansas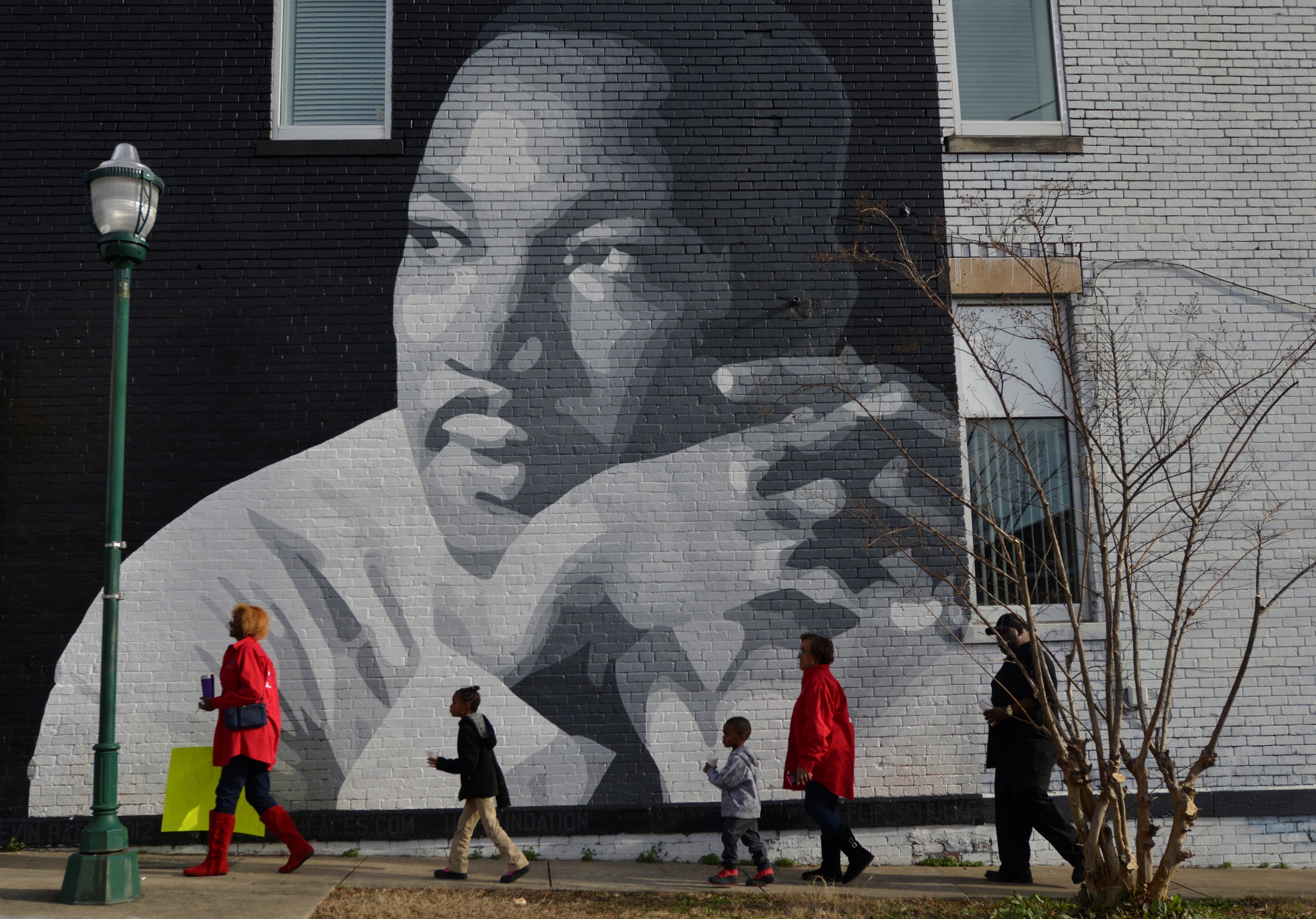 Arkansas lawmakers on Friday gave final approval to a bill setting aside an official state holiday solely for slain civil rights leader Martin Luther King Jr. and relegating Confederate General Robert E. Lee to a separate, lesser observance.
Supporters of the legislation argued that celebrating a war hero of the pro-slavery Confederacy on the same day as King's birthday, as has been done for a quarter century, was an affront to the memory of the African-American leader's nonviolent quest for racial equality.
Opponents of the bill denounced it as disrespectful of the state's Civil War heritage.
Governor Asa Hutchinson, a Republican who had lobbied both chambers of the Republican-dominated General Assembly on behalf of the measure, praised lawmakers for its passage.
"This bill was one of my priorities," Hutchinson said. "The support for a separate holiday to recognize Martin Luther King far exceeded my expectations."
The measure gained final passage in the state House of Representatives on Friday, with bipartisan support from 66 members, while 34 Republicans opposed the bill, abstained or voted "present." The Senate voted overwhelmingly in favor of the bill last week.
"We are taking Robert E. Lee and putting him in the basement and acting like we're embarrassed," said state Representative Jana Della Rosa. "If we learned anything in the last election, people in Arkansas don't care about political correctness. Look who we just elected president."
Arkansans voted overwhelmingly last year for Republican Donald Trump over Democrat Hillary Clinton in the presidential race.
The King birthday holiday will continue to be observed on the third Monday of January in Arkansas. The legislation approved Friday stipulates that the second Saturday in October will be recognized as a "memorial day" for Lee but will not count as an official state holiday.
King, who was assassinated in 1968, and Lee, the commander of the Confederate Army of Northern Virginia, are still honored jointly in Mississippi and Alabama.
Hutchinson has long advocated separating the two observances. An attempt to do so in 2015 sputtered amid protests from Confederate history enthusiasts and cultural conservatives.
In an apparent attempt to defuse opposition, lawmakers included language in the bill specifying that Arkansas public schools instruct pupils in "civilian and military leadership" during the Civil War as well as the civil rights movement.
Arkansas's original Lee holiday was enacted in 1947, and the King designation in 1983. Two years later the two holidays were combined.