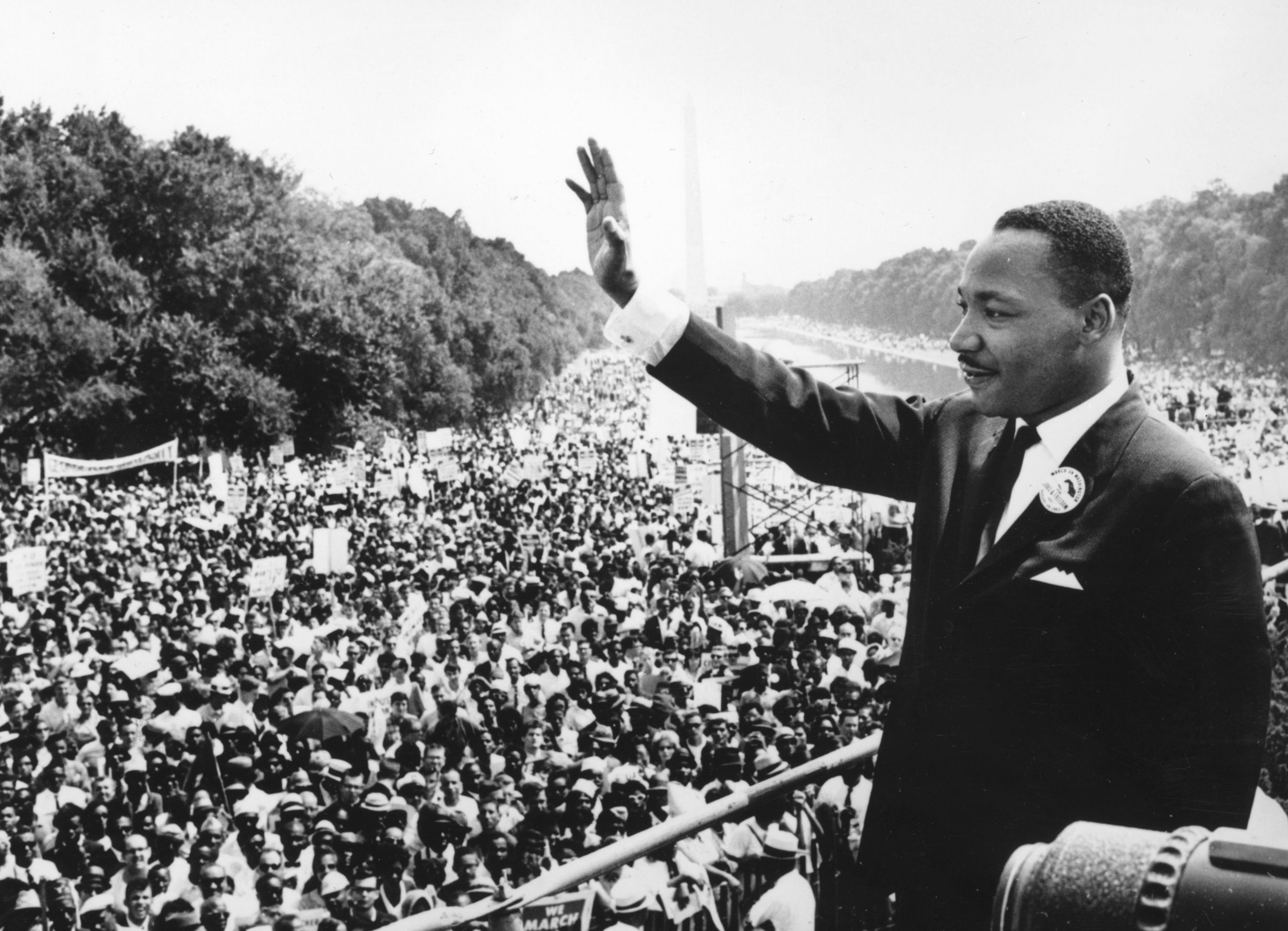 America will celebrate the memory of civil rights leader Dr. Martin Luther King Jr. on Monday, as the nation struggles with the recent comments made by President Donald Trump saying that immigrants have been coming into the United States from "shithole countries."
Civil rights leader and Representative John Lewis (D-GA), who joined Dr. Martin Luther King Jr. in the 1963 March on Washington, appeared on talk shows Sunday morning to say that King's dream had been shaken and the leader "would not be pleased" with the current state of affairs in America today.
"I don't [Trump] understand what Martin Luther King, Jr. is all about. Dr. King saw all of us-- all Americans as being citizens of the world," Lewis told Al Sharpton on MSNBC's Politics Nation Sunday morning.
"If Dr. Martin Luther King, Jr. was still alive, he would be speaking the idea that we're one people, we're one family, we all live in the same house," Lewis said Sunday, "not just American house, the world house, that we must learn to live together as brothers and sisters. If not, we will perish as fools."
Earlier Sunday, Lewis told ABC's George Stephanopoulos that he believes President Trump "is a racist." Following the Friday comments from the president, leaders of some African nations, Haiti, and El Salvador decried Trump's comments, with leaders of Ghana and Botswana condemning the remarks as "reprehensible and racist."
Last month, Lewis and Representative Bennie Thompson (D-MS) did not attend the opening of the Mississippi Civil Rights Museum to protest Trump. NAACP President and CEO Derrick Johnson also refused to go to the museum's opening with Trump.
"President Trump's attendance and his hurtful policies are an insult to the people portrayed in this civil rights museum," Thompson and Lewis said in a statement from December 2017. Lewis and Representative Maxine Waters will also be skipping the State of the Union Address on January 30, 2018.
Trump was joined by King's nephew, Isaac Newton Farris Jr., at a White House event to honor the civil rights leader on Friday. Farris Jr. later told CNN that he didn't think Trump was a racist in the "traditional sense," but said that the president was "racially ignorant and racially uninformed." King's niece, activist and former Georgia Representative Alveda King defended President Trump on Fox & Friends, saying that such racist claims were "outrageous."
"I don't think there's any way that you can square what the president said with the words of Martin Luther King Jr.," Lewis said in response to Trump's comments about immigrants. "It's just impossible ... It's unbelievable. It makes me sad. It makes me cry."
Monday marks the 32nd celebration of Martin Luther King Jr. Day in what would have been the leader's 89th birthday. MLK Day was designated as a national holiday by President Ronald Reagan in November 1983.