MLS Suspends Season for 30 Days Due to Coronavirus
The MLS has suspended its current season for 30 days due to the coronavirus. The announcement came on Thursday, via Twitter, one day after the NBA announced that it was suspending its season for the foreseeable future.
"Major League Soccer has suspended match play for 30 days, effective immediately, as the league continues to assess the impact of COVID-19 with its medical task force and public health officials," the league said in a statement. "At the appropriate time, the league and clubs will communicate plans for the continuation of the 2020 season and update the status of league events."
The statement included a comment from MLS Commissioner Don Garber. "Our clubs were united today in the decision to temporarily suspend our season—based on the advice and guidance from the Centers for Disease Control and Prevention (CDC), Public Health Agency of Canada (PHAC), and other public health authorities, and in the best interest of our fans, players, officials and employees," Garber said. "We'd like to thank our fans for their continued support during this challenging time."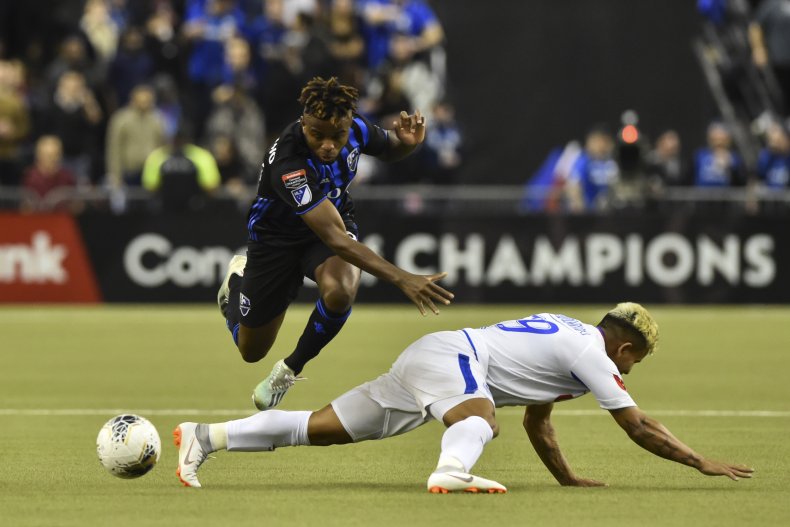 The MLS' decision also came a day after the league decided to postpone a match between the Seattle Sounders and San Jose Earthquakes, following Santa Clara County and the state of Washington banning gatherings of 1,000 or more people and putting restrictions on gatherings of more than 250 people, respectively.
"The league and its clubs are evaluating the options for rescheduling the matches at a later date," the league said in a statement on Wednesday. The MLS also said it was taking measures to keep fans, players and staff same from the virus.
Elsewhere in its Wednesday statement, the league welcomed fans to bring their own hand sanitizer to stadiums and said that individual MLS clubs would give fans information about preventative actions recommended by the CDC and PHAC.
"Providing a safe and healthy environment for our fans, players and everyone at MLS matches is our top priority," the league said. "During this rapidly changing issue, MLS remains in direct contact with the relevant governmental agencies including the CDC and PHAC, and is also coordinating with other sporting organizations regarding COVID-19. In addition, every MLS club is in continuous dialogue with local and regional health authorities."
The NHL is also expected to soon announce whether it will suspend its 2019-2020 season as well.