Mnuchin Threat to China Over North Korea Is Empty Because Beijing Owns America's Debt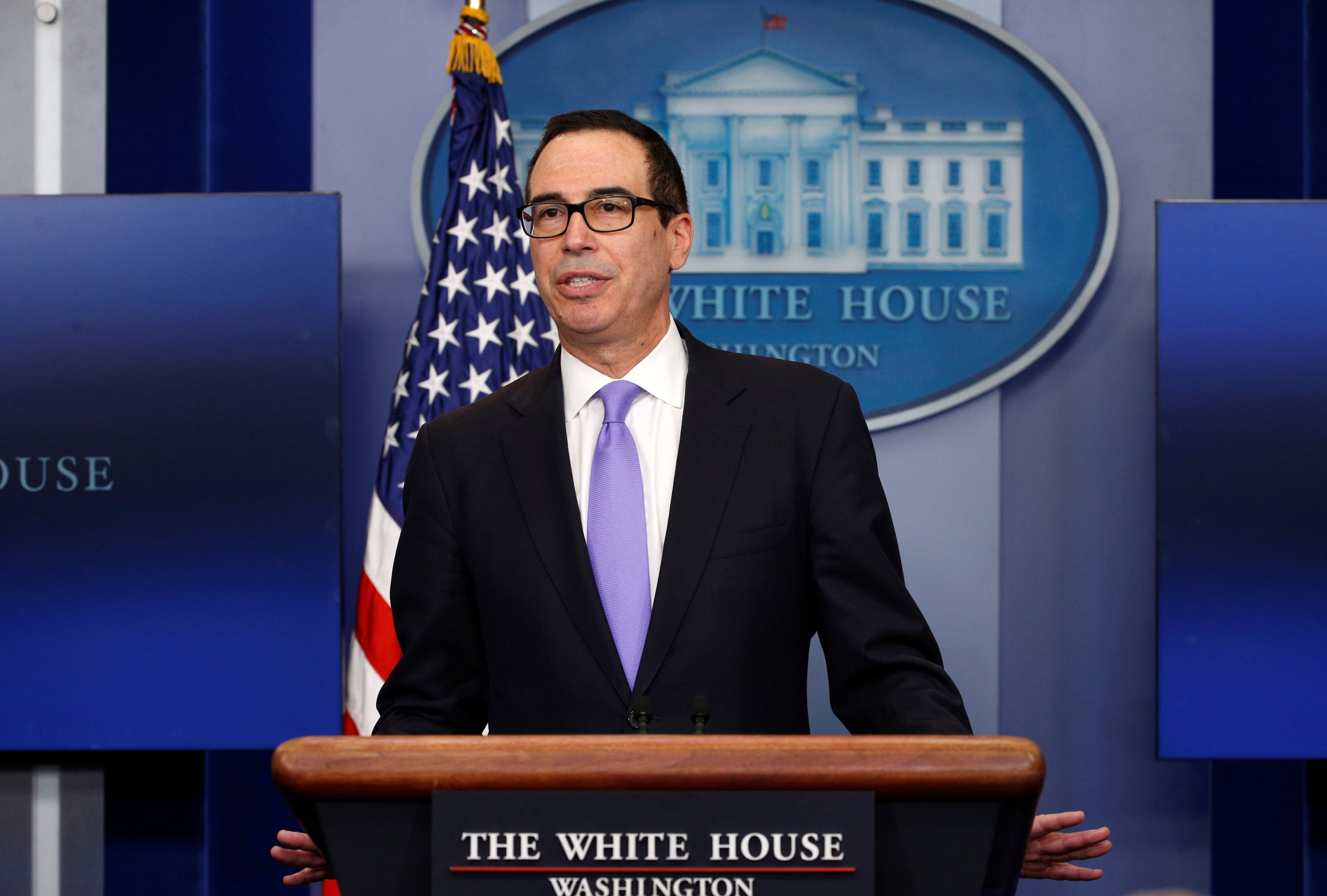 The Trump administration is warning China that it could face economic sanctions if it doesn't abide by international trade restrictions against North Korea that are designed to stop the rogue nation's leader, Kim Jong Un, from further pursuing his nuclear weapons program. The threat rings hollow, though, as the U.S. is unlikely to take steps against Beijing.
Treasury Secretary Steve Mnuchin has warned Beijing to abide by tough new U.N. sanctions against North Korea, albeit ones that were less restrictive than the U.S. would have liked—in part because China threatened to veto the measure.
"If China doesn't follow these sanctions, we will put additional sanctions on them and prevent them from accessing the U.S. and international dollar system, and that's quite meaningful," Mnuchin said.
Despite that assertion, the U.S. is unlikely to actually execute any punishment against China.
President Donald Trump came to office vowing tough measures against the communist government, such as labeling it a currency manipulator, but the U.S.-Chinese trade relationship is so large and complicated that his administration has had to back off. If Trump didn't issue any tough sanctions against China after his voluble, help-the-working-man campaign in 2016, he's unlikely to do so now, when the U.S. is trying to woo China into helping it pressure North Korea to halt or abandon its nuclear ambitions.
The U.S. doesn't have huge leverage here. It runs a $350 billion annual trade deficit with China, and Beijing helps finance the U.S. government's debt—which crossed the $20 trillion mark this week. China own's over $1 trillion in U.S. debt, which is 28% of of the $3.9 trillion in Treasury bills, notes and bonds held by foreign countries. If China merely threatens to stop buying U.S. debt, it could rattle markets and drive up the cost of U.S. borrowing.
Getting China to put pressure on North Korea has been central to the Trump administration's plans to stop Pyongyang's nuclear program. But that's a delicate matter. China doesn't want North Korea starting a war, but it also wants to make sure the isolated government stays in power. That way, China won't have to face Western troops directly on its border. After all, China went to war against the U.S. as part of the Korean conflict just to avoid that very fate. If it was willing to do that, it's not going to be easily moved by the mere threat of sanctions.
Like it or not, the U.S. doesn't have a lot of tools at its disposal to try to stop the North Korean nuclear program, which now may include a hydrogen bomb as well as intercontinental ballistic missiles. Our clandestine cyber warfare against the North hasn't worked, nor has the increased sabre rattling from the administration. The best bet for getting China to step up pressure on North Korea isn't threats of sanctions that Beijing knows we'll never really apply.