Fear of Assassination, Left Wing Violence Lead GOP Lawmakers to Quit, Republican Congressman Says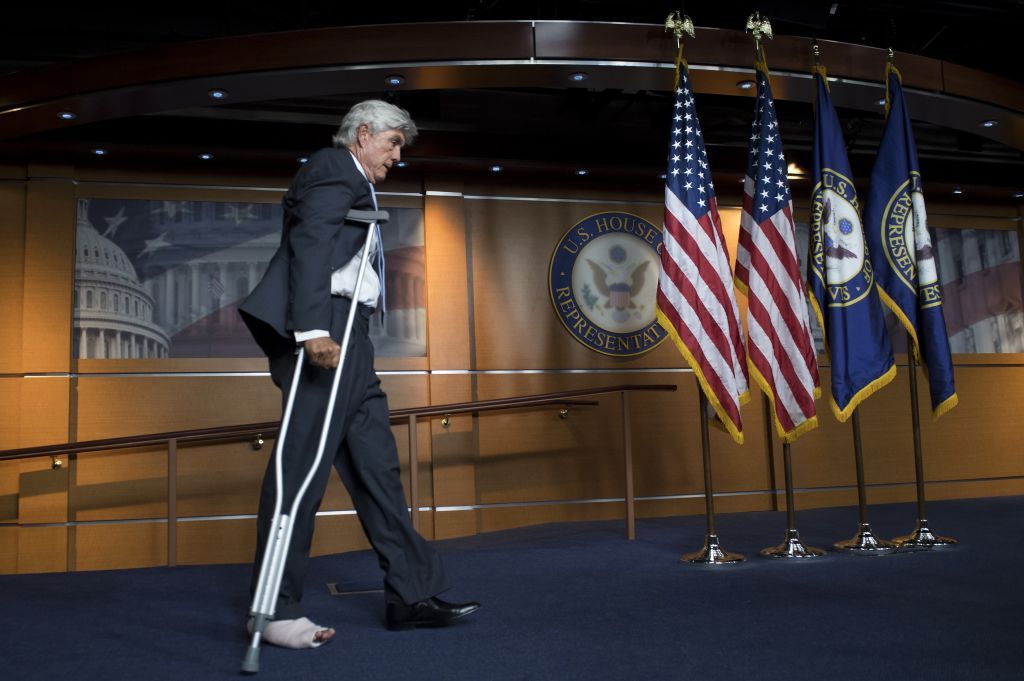 The threat of assassination may be behind a series of Republican congressional retirements, said Alabama Representative Mo Brooks Friday.
In an interview on the Dale Jackson Show, Brooks said that a shooting at a congressional practise baseball game in June 2017 may have played a factor in the number of lawmakers quitting.
"One of the things that's concerning me is the assassination risk may become a factor," Brooks said, as first reported by Roll Call.
"You have to wonder with that kind of disproportionate retirement number whether what happened in June played a factor," he added.
Steve Scalise, the number three Republican in the House of Representatives, was severely injured and five others shot when the gunman opened fire on GOP lawmakers playing baseball in a field in Alexandria, Virginia, outside Washington.
The gunman had posted angry messages against President Donald Trump and other Republicans on social media.
Brooks pointed out that among those retiring were Senator Jeff Flake of Arizona, and Representatives Tom Rooney and Dennis Ross of Florida, all of whom had been at the baseball game. Flake has cited opposition to President Donald Trump as his reason for quitting, while Ross cited polarization in Washington as one of the reasons for his decision.
This Congress has seen 43 House Republicans announcing they are quitting, with some taking up private sector positions and others forced out due to scandals. House Speaker Paul Ryan is among those set to step down.
Brooks acknowledged that colleagues retiring may not have cited fear of violence as among their reasons for stepping down.
"I don't think any of these people who are retiring would say that, but just looking at the numbers," he said. "That's out of whack."
Brooks' remarks come days after Republican lawmakers held their first practise session in the field since the shooting.
Brooks referenced to a series of arrests of people accused of threatening Republican congressional colleagues in recent months and remarked "I have a congressman who is a friend here who has a three-year old daughter whose daughter was threatened with murder."
He also said the "socialist Bernie Sanders wing of society" was pushing for a revolution that would lead to Maoist level of violence.
"There are a growing number of leftists who believe the way to resolve this is not at the ballot box but through threats and sometimes through violence and assassinations," he said.