Mo Brooks Testimony to Jan. 6 Committee Could Be Damning for Trump
The House select committee investigating the January 6, 2021, riot at the U.S. Capitol is looking to speak with a Republican congressman, potentially causing problems for former President Donald Trump.
On Monday, the panel sent a letter to Representative Mo Brooks of Alabama, hoping to set up a meeting with him. In the letter, the committee said it is particularly interested in learning more after Brooks said Trump asked him to remove President Joe Biden from office, rescind the results of the 2020 election and hold a new presidential election.
The letter could be significant in building a case that the former president was looking at ways to remain in office. Brooks had been an ardent supporter of Trump's unproven claims of voter fraud, spoke at the Stop the Steal rally on January 6 and was one of the Republican lawmakers who voted to overturn Biden's Electoral College victory that day.
"At one time I would have voluntarily testified before the Nancy Pelosi Witch Hunt Committee provided the testimony was in public, the questioners were congressmen and the questions were limited to events related to January 6," Brooks said in a statement sent to Newsweek. "But that time has long passed."
Brooks added that he won't help the House speaker, GOP Representative Liz Cheney "and their partisan Witch Hunt Committee," noting that he has given "numerous sworn affidavits and public statements about January 6."
"At this moment in time, right before an Alabama U.S. Senate election, if they want to talk, they're gonna have to send me a subpoena, which I will fight," he said.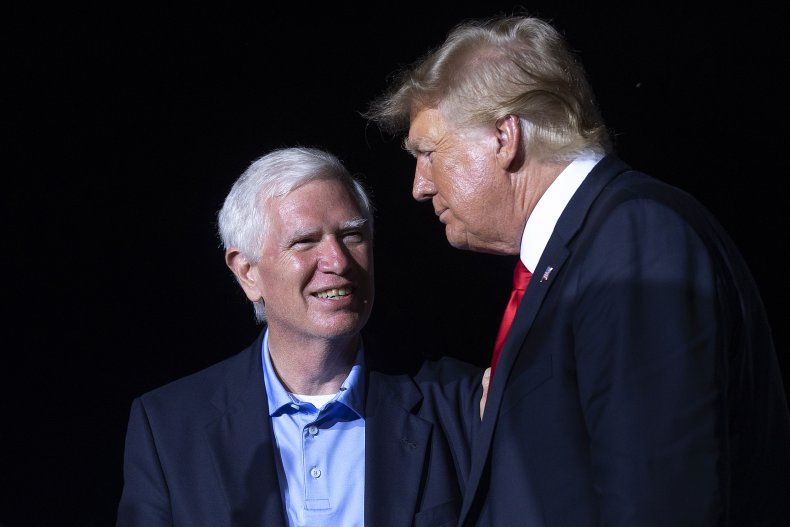 A law professor from Loyola Marymount University, following Brooks' statement about Trump, said it fits a trend.
"There's a well-documented pressure campaign by the former president when it comes to federal officials, state officials, local officials to try and subvert the outcome of the 2020 election. But the evidence just keeps coming," Jessica Levinson told The Hill.
In the letter to Brooks, the House committee specifically pointed to two instances in which Brooks made his claim—during an appearance on television and in a press release that was sent out on his behalf.
The committee expressed to Brooks how what he has publicly said about his interactions with Trump is entirely within the realm of the investigation and how it is obligated to look into what he has described.
"The exchange you have disclosed with the former President is directly relevant to the subject of our inquiry, and it appears to provide additional evidence of President Trump's intent to restore himself to power through unlawful means," the letter reads.
In late March, Trump pulled his endorsement of Brooks, accusing him of "going woke." At a rally in late August, Brooks told those in attendance that they needed to place the 2020 election behind them and instead "look forward to" other elections.
Trump, not liking what Brooks told the crowd, announced that he was withdrawing his support in a statement.
"When I heard his statement, I said, 'Mo, you just blew the Election, and there's nothing you can do about it.' Very sad but, since he decided to go in another direction, so have I, and I am hereby withdrawing my Endorsement of Mo Brooks for the Senate," the statement read.
Brooks then put out a March statement that said Trump previously asked him to make moves to remove Biden from office and put Trump back into the White House, according to The Hill.
Alabama's primary is May 24.
Newsweek reached out to Trump for comment.
Update 5/3/22, 10:35 a.m. ET: This story has been updated with comment from Brooks.