Mobile Facebook Notifications Get Personal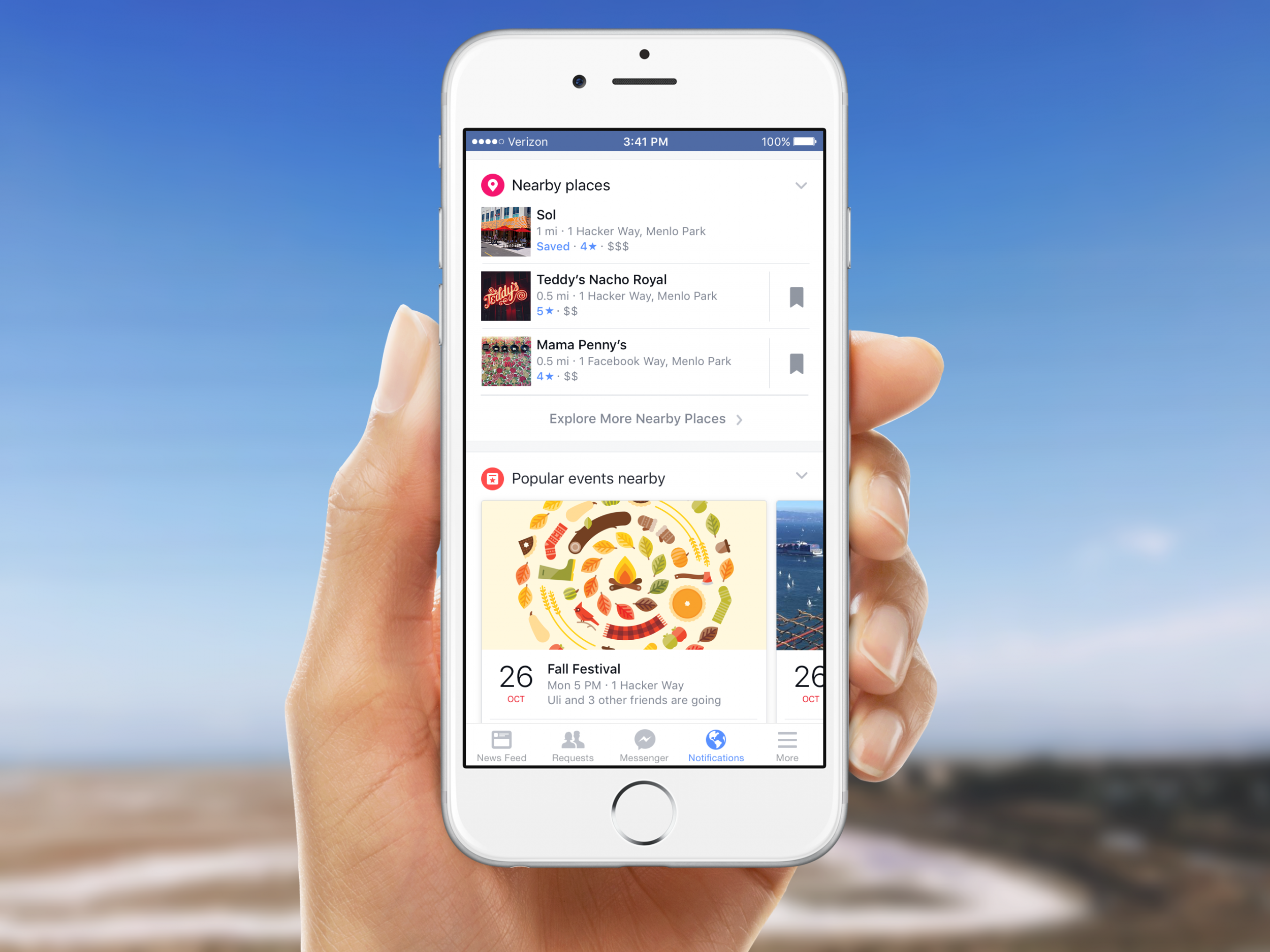 As if people weren't spending enough time on Facebook, the social media network is updating its notifications button so users never have to leave their mobile app to use Yelp to find a restaurant or Fandango to find a movie.
Facebook announced Monday it will be updating its notifications tab so it is more categorized and flexible for users' preferences. The globe-shaped notifications button can now light up to notify users about their friends' birthday and for sports scores, weather alerts, movie listings and restaurant reviews, among other things.
"Every day, people use their notifications to keep up to date with their friends and family," writes product manager Keith Peiris. "We've heard feedback that people wanted to add important information that they can easily see, all in one place."
As shown in a video from Facebook (which for some reason has no audio), the notifications tab has been moved from the familiar scroll of chronological notifications to the categorized news feed.
Many of the new possible notification additions are optional. Users can go into their settings to tailor their notifications to how they want them.
Users who enable their location services will receive additional information, like weather, local news, movie listings and a list of nearby restaurants accompanied with Facebook pages and reviews.