On Wednesday, a Turin, Italy court of appeals agreed with a 2017 lower court ruling stating that excessive mobile phone usage causes brain tumors. The writ comes in conflict with multiple studies which show that radiofrequency (rf, a form of non-ionizing radiation) waves given off by cell phones do not generate enough energy to cause cancer, though it can be absorbed through close contact with the user's skin.
"There are solid elements to affirm a causal role between the exposure of the person to radio frequencies from mobile phones and the disease that arose," read the ruling in part, translation from Italian provided by The Guardian.
The case in question was filed by former Telecom Italia worker Roberto Romeo, 59, against Italy's National Institute for Insurance Against Workplace Accidents (INAIL), a national insurance provider.
Romeo testified that he used cell phones for four to five hours daily during the average work week. He was employed by Telecom Italia for 15 years before he was diagnosed with a benign tumor, neurinoma of the acoustic nerve, which resulted in Romeo losing all hearing in his right ear, when he contracted meningitis after the removal of the nerve, as well as suffering damage to 23 percent of his other bodily functions. Romeo subsequently sought compensation from INAIL, which disputed his case.
"I don't want to demonize the use of mobile phones, but I believe it is necessary to use them properly and knowingly," Romeo said during a press conference in 2017.
"I had no choice but to use my mobile to talk to colleagues and organize work—for 15 years I was calling all the time, from home, in the car," he added.
In the initial ruling, INAIL was ordered to compensate Romeo €500 ($557.42 in U.S. dollars) monthly for the rest of his life. INAIL appealed the decision.
The court did not allow lawyers for INAIL to submit studies to the court which were financially supported by telecom companies.
Two court-appointed doctors subsequently provided testimony for Romeo's case during the appeals process, producing studies which declared that individuals who spoke on their phones for an average of 30 minutes a day over a 10-year period increased their risk of developing head tumors.
The ruling from the appeals court ordered INAIL to compensate Romeo. There is no word at press time if the amount he will be paid will increase from the original 2017 order, or if INAIL will appeal to the country's Supreme Court.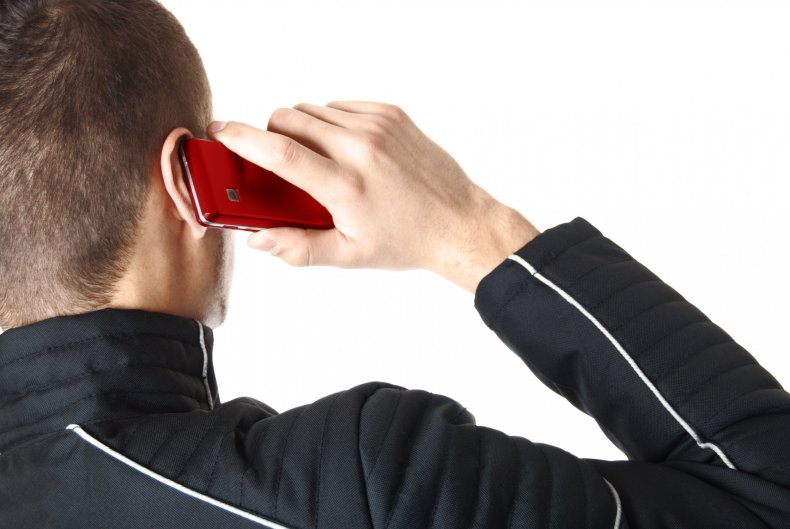 This judgement has earned the appeals court scorn from some health experts.
"The judges in Turin are either from Nobel or they have made a monumental blunder," Walter Ricciardi, a former president of the Higher Health Institute, told the news agency Adnkronos, as translated by The Guardian. "They have set a unique precedent in the world, reaching a causal link between the use of mobile phones and tumors never demonstrated by prestigious scientific institutes."
Whether or not cell phones cause cancer has become a controversial matter over the past decade as usage of the devices has increased worldwide.
Most cancer institutes and world health organizations maintain that there is no connection between rf energy and increased risk of brain tumors.
The American Cancer Society (ACS) has stated that, "Most studies done in the lab have supported the idea that RF waves do not cause DNA damage," adding that "In most studies patients with brain tumors do not report more cell phone use overall than the controls. This finding is true when all brain tumors are considered as a group, or when specific types of tumors are considered" and "Most studies do not show that brain tumors occur more often on the side of the head where people hold their cell phones."
The Interphone Study, conducted in 2010, examined the cell phone usage habits of 5,000 brain tumor patients in 13 countries, and its ultimate conclusion was that there was no correlation between phone usage and tumor development, adding, "there were suggestions of an increased risk of glioma at the highest exposure levels, but biases and error prevent a causal interpretation," suggesting more studies needed to be done.
The U.S. Food and Drug administration agrees, and notes that since rf waves are non-ionizing it's not likely that they do much damage to human tissue, adding, "based on our ongoing evaluation of this issue, the totality of the available scientific evidence continues to not support adverse health effects in humans caused by exposures at or under the current radiofrequency energy exposure limits. We believe the existing safety limits for cell phones remain acceptable for protecting the public health."
A Danish cohort study also concurs. It followed 358,403 people for 27 years and found no coloration.
The most recently statement from the World Health Organization (WHO) on the subject came in 2014 and states that, "A large number of studies have been performed over the last two decades to assess whether mobile phones pose a potential health risk. To date, no adverse health effects have been established as being caused by mobile phone use."
However, two recent studies have demurred. A 2017 Swedish study showed that over a 10-year period, brain tumor risk rates increased with cell phone usage, specifically on the side of the head which the phone is held. A 2016 study by the U.S. National Toxicology Program which showed an increased risk of carcinogenic activity, including malignant schwannomas of the heart, a type of tumor, in over 2,000 rats which had been exposed to rf waves for nine hours a day over the course of two years.
But the results from these two studies have been difficult for other scientists to accurately replicate, according to the ACS, which also noted there has been no increase in brain tumor activity in Sweden during the years since the study began.
Italian health minister, Roberto Speranza, responding to the Romeo case ruling, told The Guardian that he agrees with the studies from WHO and the Higher Health Institute which state that cell phone usage does not correlate to higher brain tumor risk, but does respect the court's ruling.
Even though the majority of studies strongly contradict the ruling, Romeo's lawyers believe that they have done the right thing.
"There is no other explanation," Stefano Bertone, who represents the plaintiff, said to The Guardian, "for the development of this tumor."