Michael Avenatti Says He Will Force Trump to 'Stand Trial,' and He's Now Representing 3 Other Women
Michael Avenatti, the lawyer representing adult film star Stormy Daniels, said Thursday that he is representing three other women who were given hush money payments by Donald Trump, his former personal lawyer Michael Cohen and American Media Inc., the publisher of the National Enquirer. Additionally, Cohen, who has conducted an outspoken public campaign against the president and Cohen, claimed that he will "force him" to "stand trial one way or the other."
Avenatti has long said that he has been in contact with other women who have stories similar to that of Daniels, whose legal name is Stephanie Clifford and who claims she had sex with Trump in 2006 before being paid by Cohen to ensure her silence shortly before the 2016 election. Speaking at a forum in West Hollywood, California, Thursday, Avenatti provided fresh details.
"There are three additional female clients of mine that have not been disclosed that were paid hush money prior to the 2016 election, whether it be from Michael Cohen on behalf of the president, an entity that Michael Cohen formed, or AMI," he said, according to ABC 7 Los Angeles.
Avenatti added that one of the women has claimed she was pregnant at the time. When questioned whether he had evidence that the women had engaged in relationships with Trump, Avenatti replied: "Yes," according to the Associated Press.
"Last time I checked, they weren't just handing out checks to anyone whether they had a relationship or not," he added.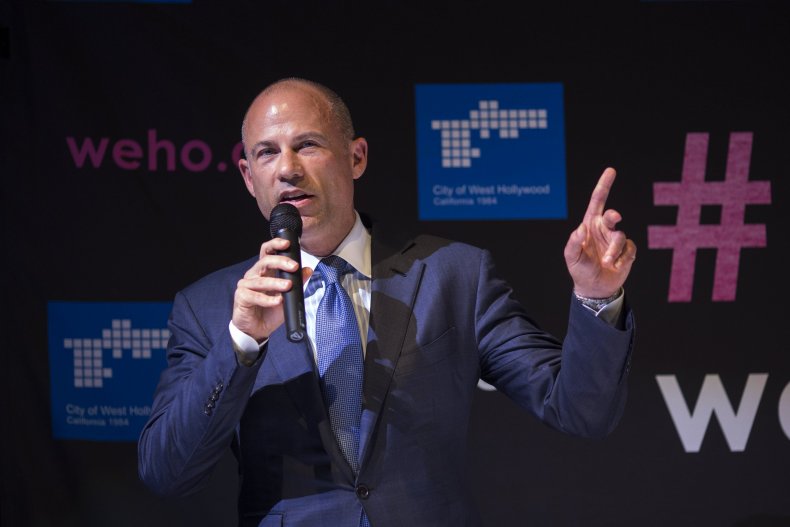 Avenatti, who again touted the possibility he could run against Trump in the 2020 election, also called on Cohen to release information about the women. Earlier this week, Cohen, through his new lawyer Lanny Davis, released an audio recording to CNN featuring he and Trump discussing making a payment to former Playboy model Karen McDougal to silence her claims of an affair.
On Friday, Davis brushed off Avenatti's claims.
"Mr. Avenatti is an aggressive attorney doing his job in the middle of litigation," Davis told the AP. "I have been there, done that. An attorney in litigation is just that, and until the litigation is over, I'm not going to comment on the words used."
Taking to Twitter Thursday night, Avenatti, who has previously predicted that Trump would ultimately resign the presidency, made another bold prediction.
"I am not certain whether Mr. Mueller will ultimately indict Mr. Trump (although the evidence appears to be there). But this I do know - I am going to force him to 'stand trial' one way or the other. The only question is how many jurors are we going to have…" he wrote.