Model Confronts Photographer in Viral Video After Allegedly Being Told Not to Eat
A model was allegedly told by a photographer on set that she should not eat in a video posted to TikTok and viewed more than 17.4 million times.
The video, uploaded by @thewizardliz shows the model standing on set and confronting the photographer. "I was at my shoot today and the photographer told me to not eat until the next shoot so I would lose weight. My friend was secretly filming me," read the on-screen text. The video currently has 4.5 million likes and 43,400 comments.
In the caption of the video, the woman said the clients knew her measurements and "loved her look." She said the photographer was the only one who had a problem. The recording starts after the comment from the photographer. The model is openly frustrated and begins to inform the photographer why his comment was so harmful.
"You do not tell people to not eat until their next shoot because that will develop an eating disorder. You are very lucky that I am secure in my body and that I love myself," the model can be heard saying to the photographer in the video. "But if there was another model who was standing here and was concerned about her body, that one comment that you made would literally make her go insane. She would literally stop eating...she can die because of that one comment that you made."
The photographer can then be heard arguing with her as she says "you should watch how you talk to people." The model then said the photographer can tell the clients that she is not finishing the shoot. She then walks off the set as she points at the photographer and says "you should watch your mouth and the way you talk to people because it could really damage them."
The National Association of Anorexia Nervosa and Associated Disorders (ANAD) estimates that nearly 28.8 million Americans have an eating disorder in their lifetime and that about 26 percent of these individuals will attempt suicide. Within the modeling agency, over 62 percent [of models polled] reported being asked to lose weight by someone in the industry, according to a study published in the International Journal of Eating Disorders.
In a follow-up video, the woman stated that the comment was made before the shoot even began and that her friend secretly started recording and captured the vulnerable moment. The woman said she was initially mad at her friend for secretly filming her but then decided to post the confrontation publicly. "Speaking up does make a difference. It is important, and you should love yourself first," she said in the video. The follow-up currently has over 600,000 views and the comments on both videos are overwhelmingly positive.
She also posted an update to her Instagram account that expressed her gratitude for the positive response she's gotten on the video. Many users commented that she was brave to stand up for herself but that more people need to be willing to do so especially in that industry.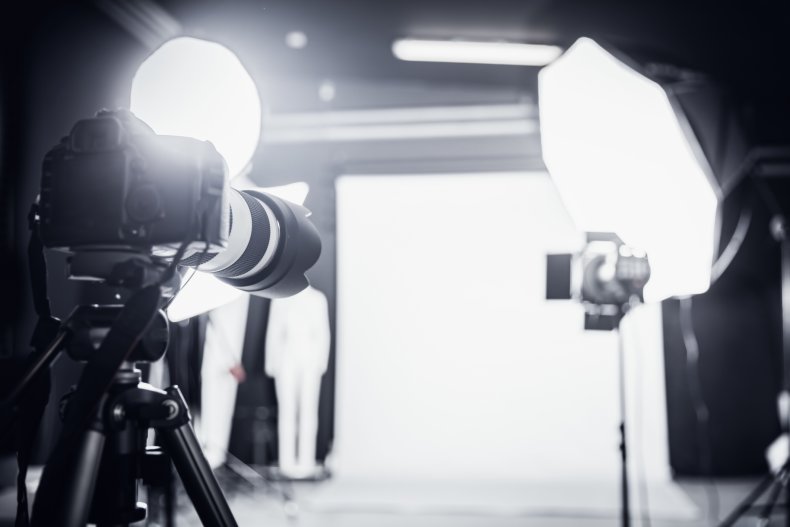 "I am beyond shocked by all the love and support I received for this video. I really didn't want to post it cause I felt like I might reacted too harsh...but I am not doing this for me. I'm doing it for my younger self who developed an ED cause of people like this who constantly told me what and when I should or shouldn't eat. I am doing this for every girl/boy out there who has suffered or is still suffering from an ED, for everyone who has been put down and didn't feel comfortable speaking up. You are worthy, you CAN and SHOULD defend yourself."
The photographer was fired by the clients, according to an Instagram posted by the model.