A Model for Fighting Critical Race Theory in America's Schools | Opinion
On Saturday, parents of various ethnicities, faiths and ideologies scored a victory against Marxist critical race theory in highly publicized school board races in the Dallas suburb of Southlake. Organized and conscientious parents voted in new board members committed to resisting left-wing indoctrination with landslides of nearly 70 percent. As parents across the country fight back against attempts to institutionalize critical race theory in their children's schools, Southlake developed a blueprint for winning back our school districts.
The first step: understand what and who you are fighting. The district's controversy began in 2018 when two high school students said a racial slur on TikTok. The teens apologized but still had to leave the district and move from the town as the reaction shifted from atonement to reckoning. Activists introduced the well-prepared $3 million Cultural Competency Plan (CCAP) in Southlake, under the guise that the plan was about inclusion and diversity.
A careful read of CCAP shows the plan was anything but inclusive. It calls on the district to root out "microaggressions," and details how the district would track them for inclusion on a student's "discipline offense history."
The plan also would require "diversity and inclusion training for students as an 'enrollment to graduation' process in all grades and on CISD campuses." It proposes a critical race theory curriculum for each grade and regular surveys of students on "inclusion and diversity." It would establish a hotline for reporting violations "that inhibit progress toward cultural competence goals."
CCAP also would require all school clubs undergo "equity audits," mandate that the district hire a Director of Equity and Inclusion and force teachers to undergo equity and inclusion training. What's more, it instructs the district to create a PR campaign with magazine ads and professionally produced video "featuring...equity messaging."
In total, CCAP mentions "equity" 135 times and focuses on behavioral conditioning, not education. Agreeing to CCAP would mean accepting the view that our republic is irrevocably flawed and that the absence of racism is impossible—and that opportunity and resources must be allocated to reflect this disparity. This is what critical race theorists mean by "equity." Whereas "equality" treats everyone the same regardless the circumstance, "equity" treats everyone differently because of the circumstance.
Southlake parents recognized this danger masquerading as education and clearly articulated their objections based on the publicized facts of the plan.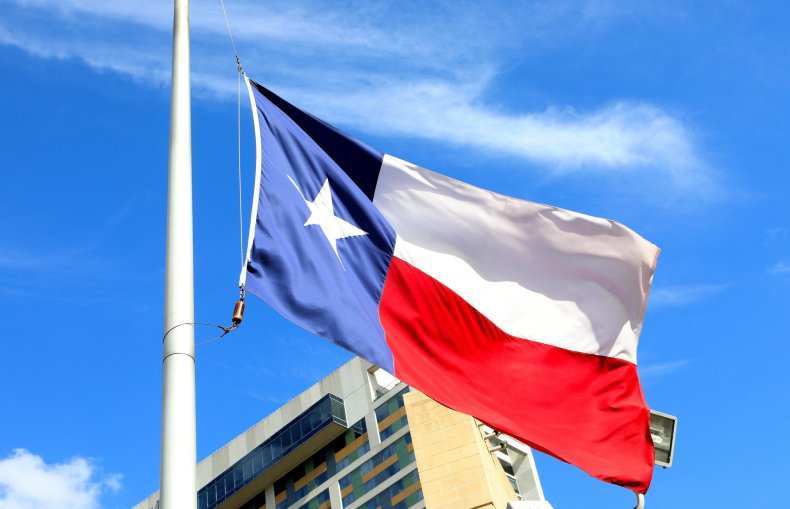 Several groups began a public bullying campaign to coerce community members into supporting CCAP, or else have their characters impugned. They sent out mailers to every household, naming and smearing private citizen parents for speaking out.
The second step: gather numbers. One parent alone is easily attacked by the well-funded and well-organized opposition. Good, decent people may be scared to speak up because no one wants to be falsely maligned as a racist simply for opposing Marxist bigotry in schools. Southlake families organized online and in person with regular meetings and daily communication. It took a year to get to election night success. You cannot be afraid to speak in defense of your children and of your neighbor who echoes your concerns. Fear has no place here: you must speak out in defense of your children and of each other. If you cannot speak up for your own children against Marxist indoctrination, who will? This is part of parenting.
The third step: organize. Several Southlake parents created a political action committee to raise money and endorse candidates. Several subcommittees were formed within the group and parents volunteered their time and talents to the committee they could best serve. One committee fields candidates and interviews them before the PAC officially endorses them. Soccer moms, football dads and grandparents sat across from school board, city council and mayoral candidates and grilled them on critical race theory. These were not seasoned, K Street political pros and the PAC doesn't raise money through questionable third-party operations (i.e. ActBlue)—the donor list is public.
The fourth step: demand answers. Southlake parents filed public information requests and discovered that several school board members may have violated Texas's Open Meetings Act. One parent filed suit; the district attorney convened a grand jury and indicted two board members. School administrators also spent more than $15,000 on presentations about "white privilege" for district staff. The board even hired a PR firm, Sunwest Communications, to develop "a comprehensive proactive and reactive strategic communications plan to include a proposed action plan, timeline, and recommendations to obtain broad community support for a revised Cultural Competence Action Plan." Coincidently, after the firm was hired, NBC showed up in the community with cameras to do hit pieces.
The fifth step: outreach. Our candidates ran civil campaigns focused on the issues and held weekly events for months leading up to the election. They rented ice cream trucks for cul-de-sac socials and BBQ meet-and-greets. They did everything they could to be visible and accessible. The PAC supplemented candidate spending on mailers and ad buys, and those who supported their efforts went door-to-door and phone banked—one football mom donated specifically for a Facebook ad campaign. And it paid off, with anti-CCAP school board candidates winning in landslides.
Narrow wins against critical race theory in schools aren't good enough; it must be resolutely defeated. But Southlake parents showed how to win a landslide condemnation against Marxism in our schools and communities.
Dana Loesch is host of 'The Dana Show,' her nationally syndicated radio talk show that airs weekdays from 12-3pm EST on the Radio America Network.
The views expressed in this article are the writer's own.