Former Model Rebecca Landrith Found Dead on Interstate, Shot Multiple Times—Coroner
A former model who was found dead on an Interstate ramp in Pennsylvania was shot multiple times, a coroner has said.
Pennsylvania State Police said the body of Rebecca Landrith, 46, was found on Sunday on an Interstate 80 eastbound ramp in Union County.
Officers attended the scene just before 7 a.m. after a Pennsylvania Department for Transport worker spotted the body near the guardrail on the shoulder of the mile marker 199 off-ramp, according to Union County Coroner Dominick Adamo.
The coroner confirmed to Newsweek that Landrith was a former model and that she had been shot multiple times in the head, neck and chest.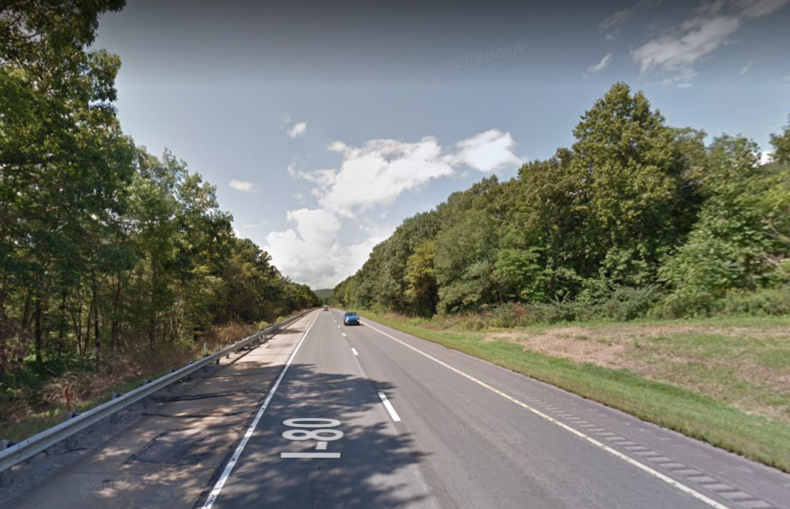 In a statement, state police said Landrith lived at an address in Virginia and had ties to several states, including South Dakota and Utah. They added that she was wearing blue maternity jeans, a purple shirt and a black leather jacket when she was found.
The investigation was also upgraded to homicide on Monday, police said.
Coroner Dominic Adamo told The Patriot-News that Landrith's death had been ruled a homicide and said he believed she was killed elsewhere before her body was dumped on the highway.
According to the outlet, neither police nor District Attorney D. Peter Johnson would confirm exactly where they believe Landrith was killed.
However, the police statement said she was "left" on the interstate ramp.
Johnson reportedly said that investigators identified Landrith by tracing paperwork found on her body. He added that her death appeared to be recent and a motive has not been determined.
State police would not say if there were suspects, according to the Harrisburg-based newspaper.
Various modelling websites feature information about a Rebecca Landrith, although Newsweek was unable to verify whether these were linked to the victim.
A biography on one site states that Landrith had been a professional model in New York City, appeared in more than 50 fashion shows and was a finalist for Miss Manhattan in 2014.
Landrith also appeared to have posted on an iStudio webpage, saying: "I adore fashion and the industry and am a warm weather person with a warm heart. I have worked with some really great photographers and fantastic people in this industry.
"I love clothes and have a great wardrobe to style myself and bring to shoots. I know high fashion labels and have fabulous shoes with all my outfits."
Her brother George Landrith told The Patriot-News that she was born in Alexandria, Virginia, as the youngest of five siblings. He said she had separated from the rest of the family five years ago and he has known little about her life since.
Newsweek has contacted the District Attorney and the State Police for comment.