Models to Protest Outside Victoria's Secret to Demand End to Company's 'Systemic' Sexual Harassment and Abuse
Dozens of models are set to protest outside a Victoria's Secret store in New York City in a call for an end to the culture of misogyny, sexual harassment and abuse within the industry.
Speaking with Newsweek as she made her way to the protest outside Victoria's Secret in New York City's Herald Square on Friday, model Madisyn Ritland, who helped organize the demonstration, said it is time for companies like the popular lingerie brand to step up and do more to address the "systemic" issue of harassment and sexual assault within the industry.
For Ritland, the fight is personal, with the model having come forward in 2018 to accuse former Victoria's Secret photographer David Bellemere of assaulting her.
Several years before the company cut ties with Bellemere, Ritland said the photographer had forcibly kissed her during a test shoot and insisted that she strip naked before straddling her during a casting. Bellemere, whose agents Newsweek has contacted for comment, has denied the allegations, but Ritland has remained firm in accusing him of being a perpetrator in a system rife with abuse.
Ultimately, she said: "This isn't just about one lingerie brand or model. This is about changing a system and changing how we treat women and changing the power structure."
Ava Smith, a fellow co-organizer of the protest, said in a statement shared with Newsweek that "there is a profound need to address the misconduct that occurs all too often in our industry."
That is why Smith and Ritland have joined forces with other models across the country in the Model Alliance, a group advocating for the protection of rights of those within the industry.
"I simply cannot accept that anyone should feel they don't have a right to feel safe where they work," Smith said.
Friday's protest comes following a New York Times investigation published earlier this month that shone a light on how widespread allegations of sexual harassment and assault are within the industry.
Describing an industry entrenched with a "culture of misogyny, sexual harassment and abuse," the investigation highlighted reports of sexual assault, harassment and other abuse, including body shaming, lewd remarks and models facing retaliation for rebuffing advances.
With the modeling industry being so competitive, Ritland said models are often forced into vulnerable positions, with those who do face harassment or abuse often fearing that it could cost them their careers if they try to speak out.
"The workforce is young women...and they're often in debt until they get a big job. There's a lot of competition for some key jobs and desire for success, so it just puts you in a really vulnerable place if you're young and you don't have much of a support system," she said.
Further, she added, "your agency doesn't generally do a great job of protecting you and you have all these powerful people who can sort of hold that over you."
That's why, she said, models are calling for Victoria's Secret to sign on to the Model Alliance's RESPECT Program, which demands that employers do more to ensure the protection of workers from sexual assault, harassment and other abuse.
On February 5, the Model Alliance published an open letter calling on Victoria's Secret CEO John Mehas to join the RESPECT program, with the letter being co-signed by more than 100 models, including Amber Valletta, Christy Turlington Burns, Doutzen Kroes, Edie Campbell, Karen Elson, Iskra Lawrence, and Lyndsey Scott, as well as TIME'S UP.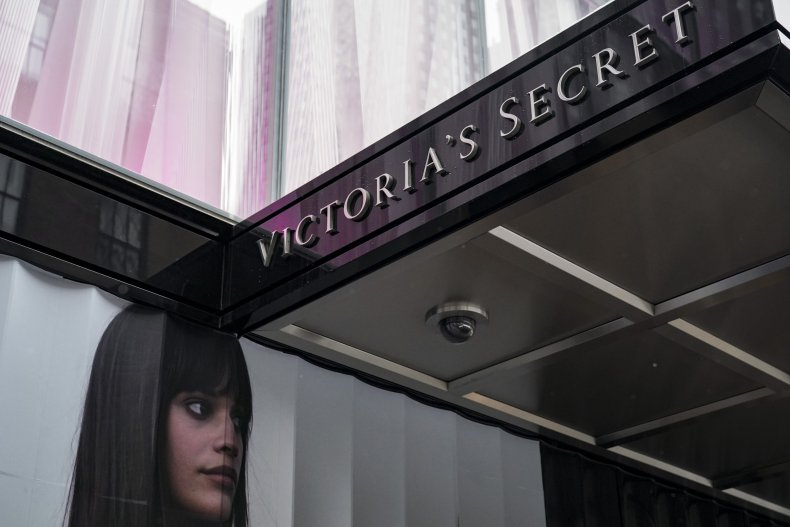 According to the Model Alliance, the program requires "a binding and enforceable commitment from Victoria's Secret that requires their employees, agents, vendors, photographers and other contractors to follow a code of conduct that protects everyone from abuse at work."
It would also see the creation of an "independent complaint mechanism, which provides swift and fair resolution of complaints and appropriate consequences for abusers," as well as a "robust training program" aimed towards prevention.
"A lot of industries do have some form of union and protection," Ritland said, asserting that it should be no different within the modeling industry. "It makes a difference when you can set your own standards and values for yourself and not be beholden to the people who have power over your job."
Newsweek has contacted Victoria's Secret for comment.
Models to Protest Outside Victoria's Secret to Demand End to Company's 'Systemic' Sexual Harassment and Abuse | U.S.