Moderate, Short-Term Weight Loss Linked to Significantly Lower Breast Cancer Risk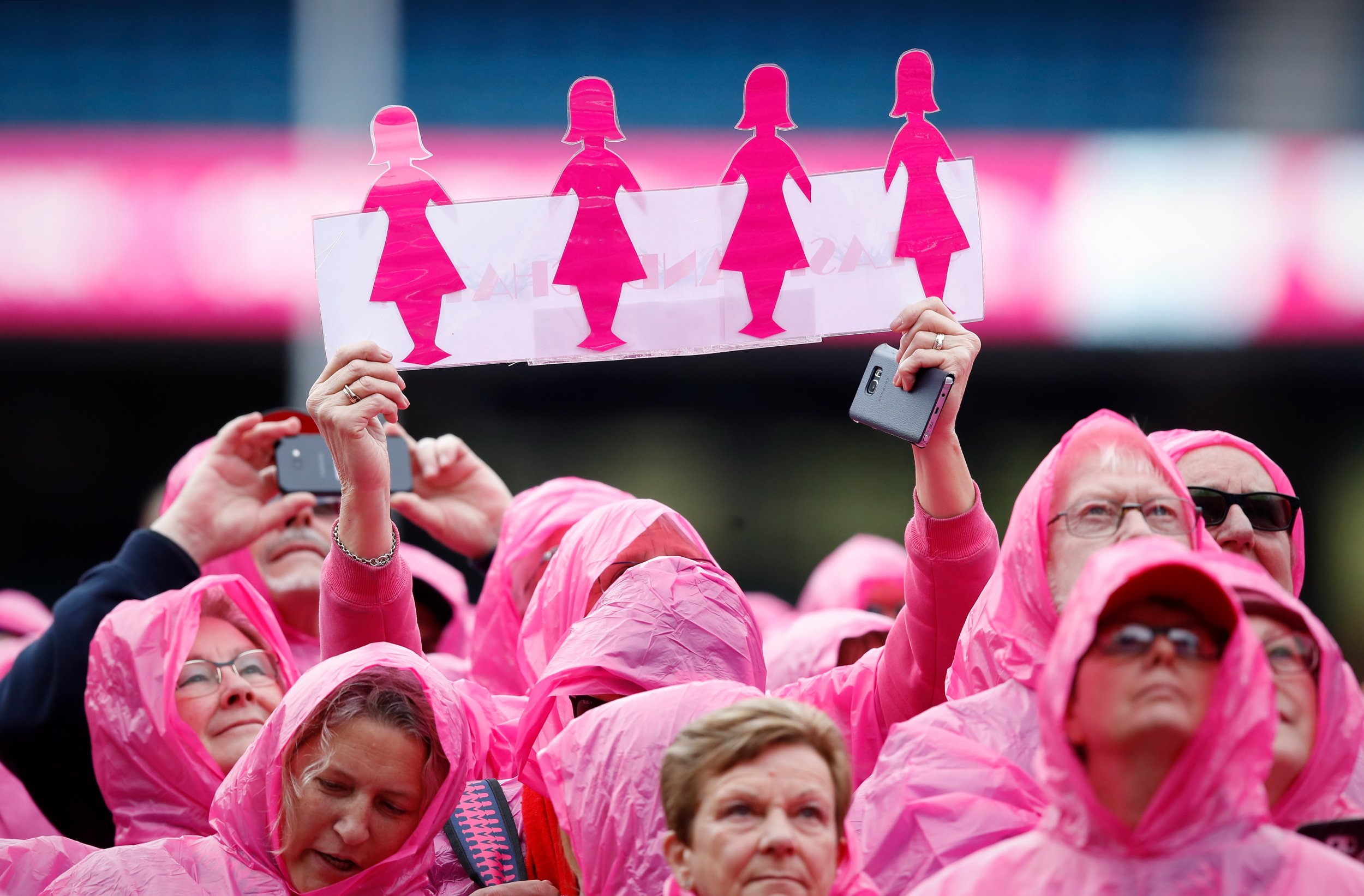 There may be a link between weight loss and a reduced risk of breast cancer in postmenopausal women.
Scientists at multiple research institutions, including City of Hope, the University of Washington and Indiana University, found that weight loss may help lower the risk of breast cancer for these women. Published in the American Cancer Society's journal CANCER on Monday, the study showed the association after many conflicting studies.
"We've known for probably a couple decades now that obesity is related to an increase in postmenopausal breast cancer risk," Dr. Rowan Chlebowski, a research professor in the department of medical oncology and therapeutics research at City of Hope, and author on the paper, told Newsweek. "It's been very difficult—really, impossible—to show that weight loss in people who are overweight or obese will reduce breast cancer risk."
For this study, Chlebowski and his team analyzed information from 61,335 women between the ages of 50 and 79 years of age in the World Health Initiative Observational Study that had never had breast cancer before and had normal mammogram results. Three years later, the women's height, weight and body mass index were looked at again to see how they had changed.
At year three, a 5 percent or more drop in weight was considered weight loss, a 5 percent or more rise in weight was considered weight gain and staying within 5 percent of the original weight was considered stable. Women who experienced weight loss had a 12 percent lower breast cancer risk than women whose weight remained stable. Women who gained weight didn't experience a higher risk of breast cancer overall but did have a 54 percent higher incidence of triple negative breast cancer, which tends to be more aggressive than other types of breast cancer.
According to the Centers for Disease Control and Prevention, breast cancer is the most common cancer in women, no matter their race or ethnicity. It's the number one cause of death from cancer for Hispanic women, and among white, black, Asian, Pacific Islander, and American Indian or Alaska Native women, it's the second most common cause of death from cancer.
"Short-term change can cause a big benefit," Dr. Chlebowski said. Even though the changes in weight were fairly small, he thinks that they still had a significant effect on breast cancer incidence for these postmenopausal women.
"People think about these extreme changes and I think the message should really be one of moderation. A moderate change in lifestyle can make an additional difference," Dr. Chlebowski said. However, weight loss isn't the only way to prevent breast cancer. "I think there will be a two-component approach: we're not saying we're opposed to pharmacology or this is better than pharmacology, this would be an additional factor. This would require a moderate amount of change in addition to any other kind of pharmacological factors that you would be using."