'Modern Family' Death Spoilers: Who Will Die On Wednesday's Episode?
Modern Family fans are bracing themselves for an episode that promises to be a monumental and emotional turn for the family sitcom. As creator Christopher Lloyd revealed in September, a character is scheduled to die on the show and the episode seems to be airing Wednesday.
The Modern Family Twitter account released a teaser clip of the Wednesday episode, which features the family participating in their annual Halloween celebrations. "The Trick? A big loss," reads the promotion.
In the clip, characters Cameron and Phil can be heard talking about the "occasion," one Cameron says he should be wearing black for. The episode is titled "Good Grief."
There are four characters that viewers can be sure won't die on the episode. Many fans fear character Jay, the family's patriarch, will pass given he's the oldest of the characters. Jay has also been known to joke about death and usually seems in tune with the natural courses of life. Jay, however, will continue on, alive and well, according to an Xfinity description of an upcoming episode.
The episode titled "On the Same Paige" will premiere on October 31, and the description reveals Jay and Phil will prosper on past the Wednesday episode. "When Phil learns that his real estate class will be canceled if any additional students drop it, he turns on his powers of charm and flattery to keep one particular student from leaving; Jay tries to set boundaries with a fellow parent," the description reads.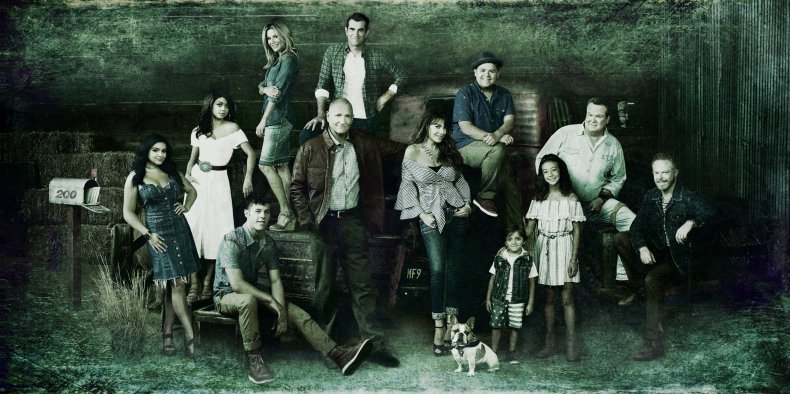 Fans can also rest assured son Luke won't be the one dying. Nolan Gould, who portrays the character, revealed he won't be leaving the show in a conversation with TMZ on October 12. "I know who's going to die. I can't confirm whether or not it's me," he said. "I know it's not me. But I still think it's kind of me, you know? Like, I'm pretty sure they're just going to write in a second death and not tell anyone. That's where my mind goes as a neurotic actor."
A theory that Stella, Jay's dog, would die also circled the internet. Stella will not die on the Wednesday episode, however, according to Jesse Tyler Ferguson, who plays Mitchell. "I've been hearing rumors about the dog, it's not the dog," Ferguson told E! News. "It's no animal, it's a human being."
According to Lloyd, the death will be " a moving event … that has repercussions across several episodes," he told the Hollywood Reporter in September.