'Modern Family' Star Sarah Hyland Reveals Teenage Cousin Died in Alleged Drunk Driving Accident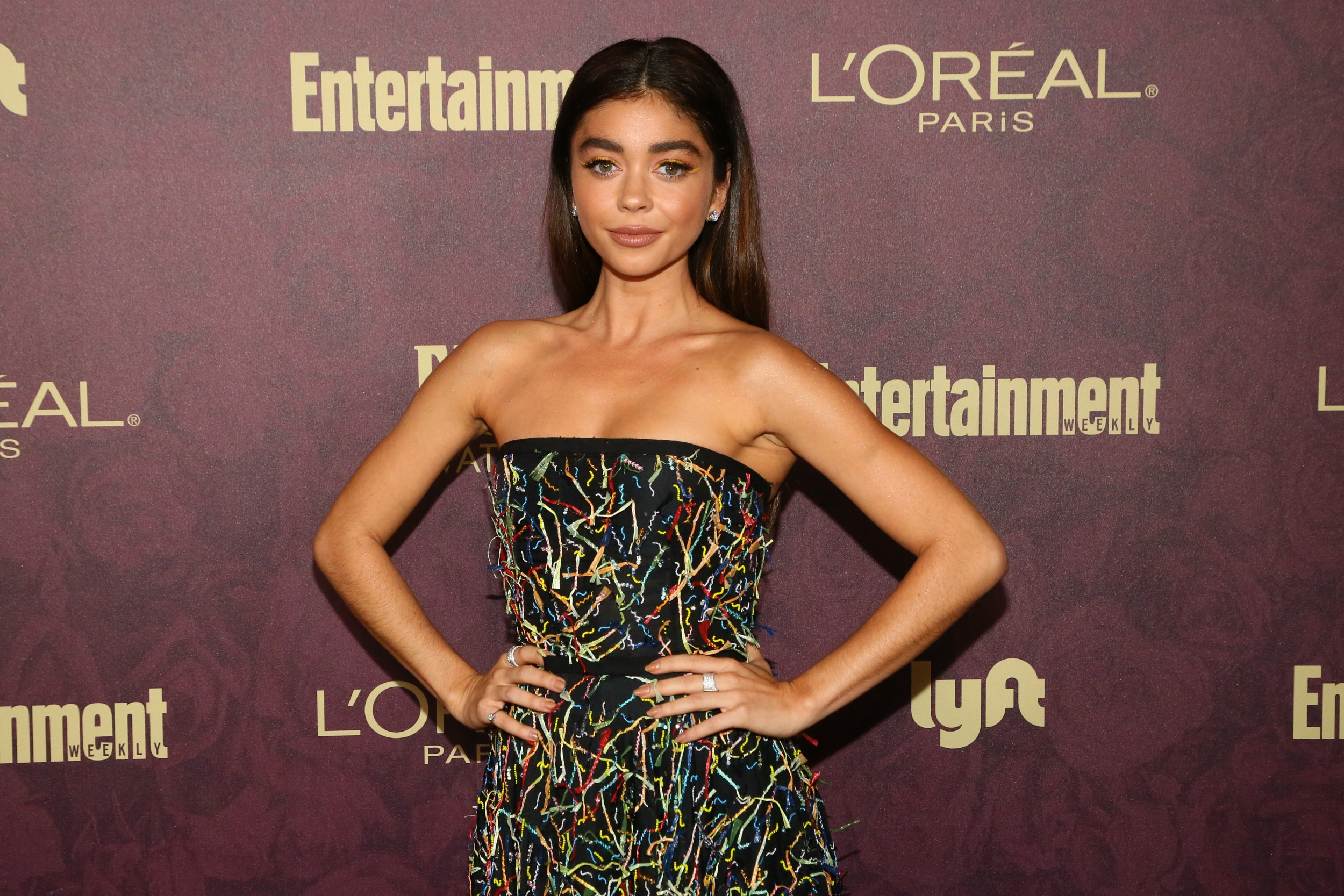 Modern Family actress Sarah Hyland opened up about the death of her cousin, Trevor Canaday.
Trevor was killed in Omaha, Nebraska, on Saturday by an alleged drunk driver while on his way to a show choir event. The 14-year-old was a freshman at Millard South High School, according to ABC affiliate KETV. He was thrown out of his father Clifford Canaday's vehicle when 36-year-old Jeffery Eggeling allegedly slammed into them with his Ford Escape. His father, who is Hyland's uncle, suffered injuries from the accident. Clifford was transported to Nebraska Medical Center following the incident.
"This is my 14-year-old cousin Trevor. Yesterday, he was killed by a drunk driver," Hyland wrote. "My uncle is still in the hospital in need of more surgeries."
Hyland identified Eggeling as the man involved in the crash. Eggeling allegedly ran from the scene and was arrested, the Omaha World Herald reported. He remained at the Douglas County Jail and could face other charges.
"Jeffery Eggeling took a 14-year-old boy's life. Jeffery Eggeling hit my uncle's car so fast my cousin (who was wearing a seatbelt) was ejected from the car," Hyland continued. "Jeffery Eggeling has two prior DUI's. He also tried to RUN from the scene of the crime. Jeffery Eggeling is under arrest and I hope to God he spends the rest of his life in prison."
Eggeling's prior convictions for driving under the influence were confirmed by the World Herald.
In support of Trevor's family, Hyland shared a link in her Instagram to a GoFundMe campaign. The GoFundMe campaign was set up by Trevor's sisters and mother, Becky Canaday, to raise money to cover the costs of Trevor's funeral and his father's medical fees. A link to the campaign was also shared by Hyland's Modern Family co-stars Ariel Winter and Nolan Gould.
"Sadly Trevor has gained his wings and is singing and playing some crazy football in heaven," the campaign read. "We are looking to help his mom, Becky, with funeral and hospital expenses in any way we can! We hope to have the funeral entirely covered and then will move forward with covering medical expenses from keeping Trevor stable and from dads surgery's and rest at the hospital (UNMC)."
The GoFundMe page described Trevor as "a funny, smart, innovative, athletic, goofy kid" who was "loved." The campaign has exceeded its $25,000 goal by accumulating more than $30,000 in donations.
Authorities at the Douglas County attorney's office are in the midst of reviewing charges against Eggeling, according to NBC affiliate WOWT. He is facing charges for causing serious bodily injury and for leaving the scene of a personal injury crash.
Hyland shared a similar version of her Instagram Story statement to Twitter, but referred to Eggeling as "a murderer" who should "rot in hell." She then addressed the "negative" commentary on social media made by people discussing her family's adversity.
"I'd like to ask those who have negative thoughts or opinions about the tragedy that happened to my family, to keep them to themselves," Hyland tweeted Monday. "You don't know all the details. And how dare you attack when a beautiful life has been lost."