'Modern Family': Every Episode Is Available to Stream Now
Modern Family may be one of the most successful comedies of the last decade, but it has not been available to stream in full for a while. Though Hulu was offering select episodes of the ABC comedy, dozens of episodes have not been available to watch online for some time. That is set to change, however, with two major streaming services about to start streaming all 250 episodes of Modern Family from its pilot in 2009 to its series finale in May 2020.
From 0:01 a.m. PT on Wednesday, February 3, Modern Family Seasons 1 to 11 will all be available to watch in the U.S. on two services: Peacock and Hulu, in what Deadline reported was a nine-figure deal between the show's makers and the streamers.
Peacock is owned by NBCUniversal, who had previously owned the rights to syndicate episodes of Modern Family onto the USA Network. It was these rights that are believed to have allowed them to release these seasons on the streaming service despite the show being produced and distributed by what was then called 20th Century Fox Television, a company now owned by Hulu's owners Disney.
The fact that Modern Family is on Peacock is good news for viewers who want to watch Modern Family online for free. Peacock has a number of tiers for viewers, beginning with a free level where viewers can watch selected content with ads for nothing.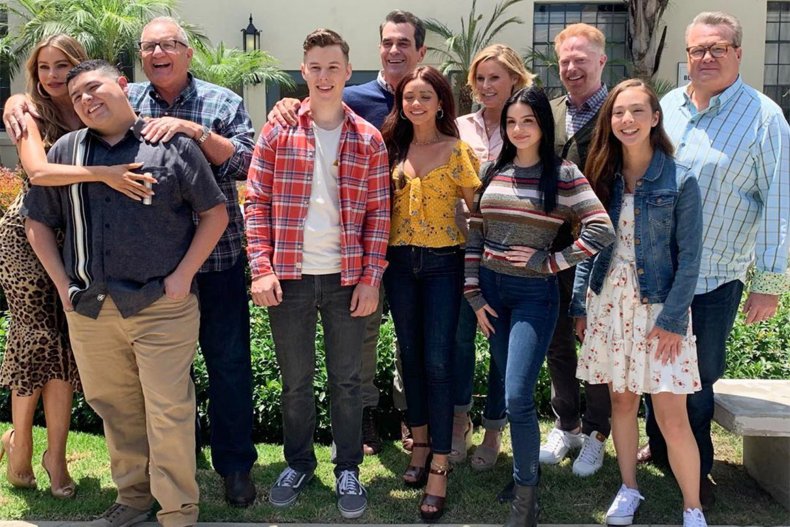 The first 12 episodes of Season 1 will be available to watch for free on the service at time of launch. After that point, viewers can subscribe at either the basic level, which offers access to the entire Peacock library with ads for $4.99 a month (or $49.99 a month) with ads or sign up for Peacock Premium at $9.99 a month ($99.99 a year) to view without commercials. Both tiers come with a seven-day free trial.
Viewers can also watch some of the episodes for free on Hulu by signing up for a free trial. The service offers a 30-day free trial to watch their entire catalog. After that point, Hulu costs $5.99 a month with ads or $11.99 without them.
In a statement, Hulu vice president of content partnerships Brian Henderson said: "Thanks to its sharp writing and an eccentric but exceedingly likable cast of characters, Modern Family ushered in the return of the family sitcom and offered viewers a unique and refreshing portrayal of family life.
"We were fortunate to bring this beloved series to Hulu audiences next-day during its celebrated run, and now we're excited to offer every episode so new fans can meet the Pritchetts, Dunphys and Tuckers and old friends can visit them again."
Modern Family may not be on Netflix in the United States, but in a number of countries all 11 seasons of the ABC comedy are streaming on the service.
All 250 episodes are currently streaming on Netflix Belgium, Canada, Czech Republic, Greece, Israel, the Netherlands, Portugal, Slovakia, South Korea, Spain, Sweden and Turkey. Argentina, Brazil, Colombia, France, Germany, Hong Kong, Hungary, Italy, Japan, Lithuania, Malaysia, Mexico, Poland, Romania, Russia, Singapore, South Africa, Switzerland and Thailand have the first 10 seasons, while the United Kingdom Netflix has Seasons 1 to 8.
At one point, Disney+ was exploring adding Modern Family to its United State roster, but the show has ended up on Disney's more adult-orientated streamer Hulu. The show, however is set to be added to Star, the Hulu-equivalent that Disney+ is launching in Europe this year.