'Modern Love' on Amazon Prime Release Date, Cast, Trailer, Plot: Everything You Need to Know
Amazon Prime's latest series is Modern Love, which adapts some of The New York Times columns of the same name into a TV anthology series. The stories are brought to life by an all-star cast including Anne Hathaway, Dev Patel, Tina Fey and Andy Garcia, among many others, teased in a new trailer for the show. Each episode has a separate plot based on a "Modern Love" article, with episodes tackling finding love in your 70s, dating for bipolar people and trying to have a baby as a gay male couple.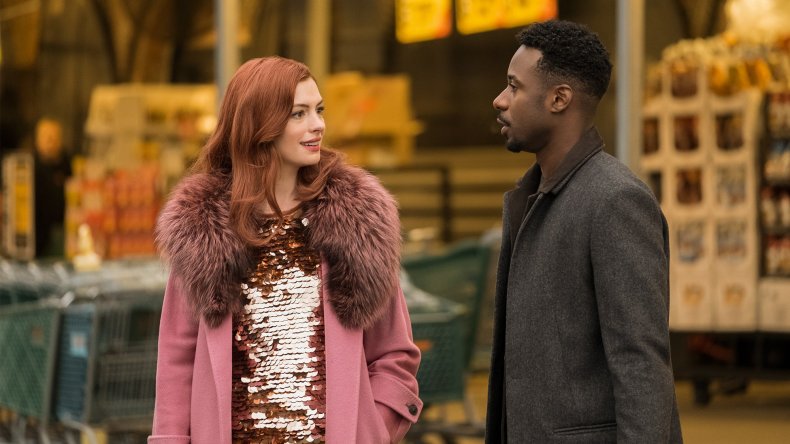 When is Modern Love Out on Amazon?
Modern Love will be released in full on Friday, October 18 on Amazon Prime. On that day, subscribers will be able to watch all eight 30-minute episodes at once. The eight articles that provide the stories for the first season are.
Episode 1: "When the Doorman is Your Main Man" by Julie Margaret Hogben (Oct 2015)
Episode 2: "When Cupid is a Prying Journalist" by Deborah Copaken (November 2015)
Episode 3: "Take Me as I Am, Whoever I Am" by Terri Cheney (January 2008) Episode 4: "Rallying to Keep the Game Alive" by Ann Leary (September 2013) Episode 5: "At the Hospital, an Interlude of Clarity" by Brian Gittis (October 2014) Episode 6: "So He Looked Like Dad. It Was Just Dinner, Right?" By Abby Sher (January 2006)
Episode 7: "DJ's Homeless Mommy" by Dan Savage (September 2005), which has been retitled "Hers Was a World of One" for the series
Episode 8: "The Race Grows Sweeter Near Its Final Lap" by Eve Pell (January 2013)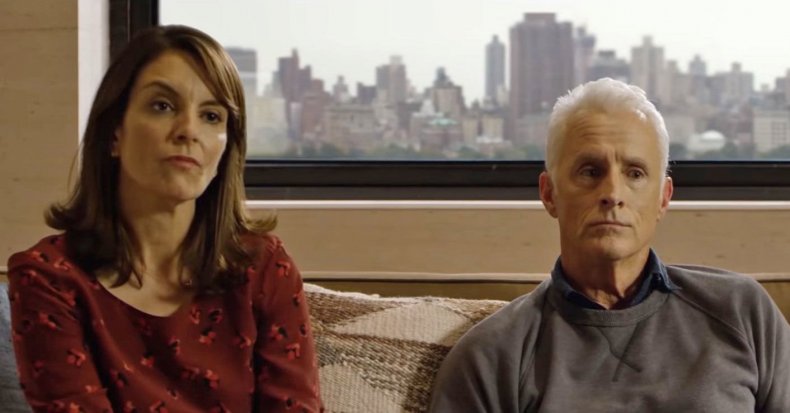 Who is in the Cast of Modern Love?
Each of the eight episodes has its own cast, who recreate the story of a separate Modern Love column. Leading those casts are:
Episode 1: Cristin Milioti, Laurentiu Possa, Brandon Victor Dixon
Episode 2: Catherine Keener, Dev Patel, Caitlin McGee, Andy Garcia
Episode 3: Anne Hathaway, Gary Carr, Judd Hirsch
Episode 4: Tina Fey, John Slattery, Sarita Choudhury
Episode 5: Sofia Boutella, John Gallagher Jr.
Episode 6: Julia Garner, Shea Whigham, Myha'la Herrold
Episode 7: Olivia Cooke, Andrew Scott, Brandon Kyle Goodman, Ed Sheeran
Episode 8: Jane Alexander, James Saito, Peter Hermann
What Will Happen in Modern Love?
The official Amazon Prime summary reads: "The open, honest, painful and sometimes messy search for love is what makes it so real. Open your heart to the full story of love."
Each episode has as it hearts a true story, as told in the pages of The New York Times. Episode 3, for example, is the story of a bipolar woman trying to have a normal romantic life, while Episode 7 tells the story of a gay couple who choose a homeless woman to be their surrogate.
Other episodes tackle elderly dating (Episode 8), a woman who goes on a date with a man who looks like her dad (Episode 6), while Episode 2 came out of a journalist asking the CEO of a dating app whether he had ever been in love.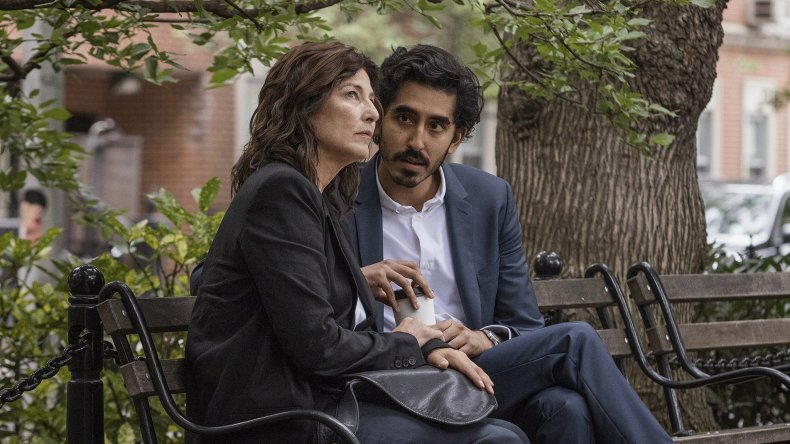 Is There a Trailer for Modern Love?
Amazon Prime released a preview of the season in September, which gives us our first look at some of the stories of the show. We see, for example, Fey and Slattery in couples therapy, realizing that the only time they make for each other is that therapy, while another moment sees a date ruined after a man has to be rushed to hospital and a third scene sees a woman's doorman giving her sage life advice.
Modern Love is released October 18 on Amazon Prime.