'Modern Love' on Amazon Cast: Who Stars in Each Episode?
Amazon Prime's new series Modern Love is an anthology show made up of eight individual episodes, each of which has its own cast of big-name stars. Anne Hathaway, for example, leads the cast of Episode 3, while Episode 4 stars Tina Fey and John Slattery.
Who Stars in Each Episode of Modern Love on Amazon?
Episode 1: "When The Doorman is Your Main Man"
Modern Love Episode 1 is led by Maggie, an unlucky-in-love woman who comes to her doorman for consolation after each disastrous date. She is played by Cristin Milioti, star of Fargo and How I Met Your Mother, perhaps best known for her role in Black Mirror episode "USS Callister."
That doorman is Guzmin, portrayed by Laurentiu Possa, who usually takes Russian heavy roles in projects like The Bourne Ultimatum, Killing Eve and Kingsmen: The Golden Circle.
Among the men we see Maggie with are Daniel (played by Power's Brandon Victor Dixon), Mark (Daniel Reese) and Ted (Charles Warburton).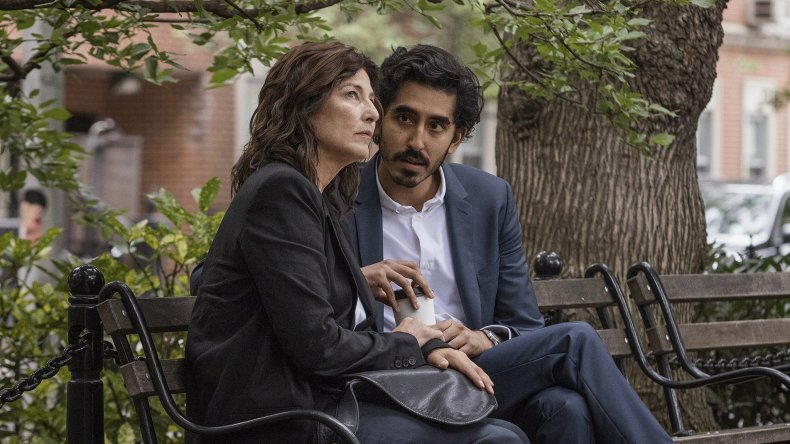 Episode 2: "When Cupid is a Prying Journalist"
The synopsis for this episode reads: "When a journalist asks the CEO of a dating app whether he's ever been in love, it sparks a conversation that will change the course of both of their lives."
That journalist is Catherine Keener, a two-time Oscar nominee (for Being John Malkovich and Capote) also known for Get Out, The 40 Year-Old Virgin and recent Jim Carrey series Kidding, while the CEO is Oscar-nominee (for Lion) Dev Patel, also seen in Slumdog Millionaire, Chappie and the upcoming Personal History of David Copperfield.
Supporting roles are played by Bluff City Law's Caitlin McGee as Emma and Oscar nominee (for The Godfather Part III) Andy Garcia as Michael.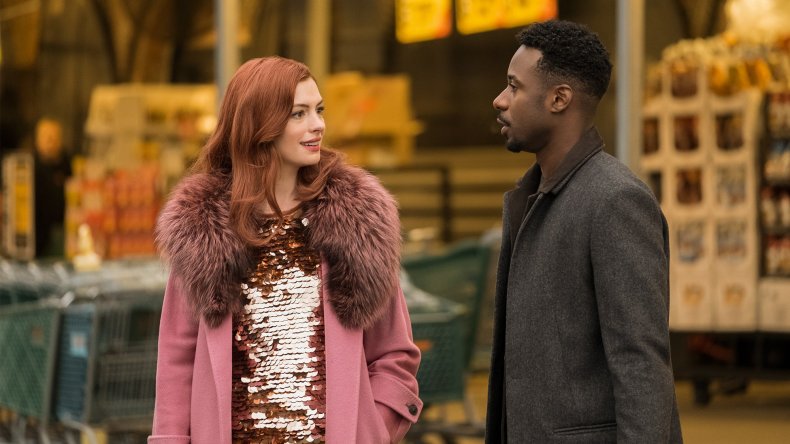 Episode 3: "Take Me as I Am, Whoever I Am"
For this story of a bipolar woman and her difficult dating life, Anne Hathaway takes the central role of Lexi, who is just starting to date Jeff, as brought to life by Gary Carr, the English actor who has also been in The Deuce, U.K. hit series Death in Paradise and Downton Abbey.
The cast also includes Power's Quincy Tyler Bernstine as Sylvia, while Judd Hirsch of Taxi plays a man that Lexi keeps seeing appear in her life in various roles.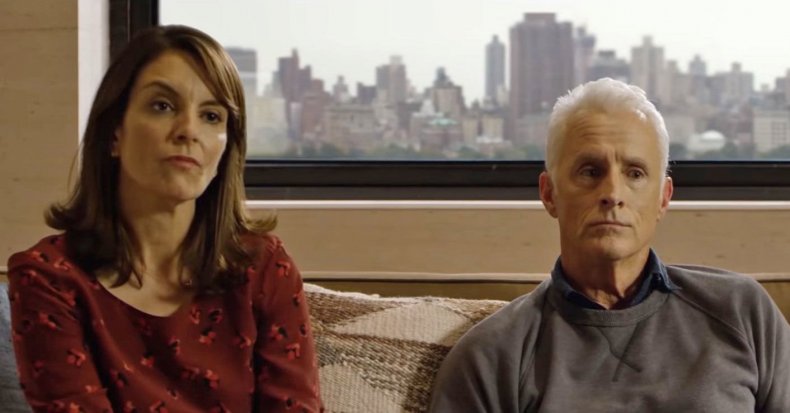 Episode 4: "Rallying to Keep the Game Alive"
At the center of Modern Love Episode 4, directed by Catastrophe creator Sharon Horgan, is a relationship gone sour that might be saved, as the title suggests, by tennis. In that couple is Sarah, played by the Golden Globe-winning 30 Rock actress Tina Fey, and John Slattery of Mad Men and Spotlight fame.
In the episode, we see them try and sort out their relationship problems in therapy, with Jessica Jones' Sarita Choudhury playing their therapist. "Rallying to Keep the Game Alive" also features a celebrity cameo in Chopped host Ted Allen, playing himself.
Episode 5: "At the Hospital, an Interlude of Clarity"
In "At the Hospital, an Interlude of Clarity," a date is interrupted by a careless accident, leaving the couple getting to know each other at a hospital. On that date are The Mummy's Sofia Boutella as Yasmine and The Newsroom's John Gallagher Jr. as Rob.
Episode 6: "So He Looked Like Dad. It Was Just Dinner, Right?"
Episode 6, directed by Shameless actress Emmy Rossum, sees Ozark's Julia Garner, who recently won an Emmy for her role in the Netflix show, plays Maddy, who agrees to date a man who reminds her of her father. That older man is Peter, portrayed by Shea Whigham of American Hustle and Homecoming.
Newcomer Myha'la Herrold, meanwhile, plays Tami, a friend of Maddy who offers counsel about her unique predicament.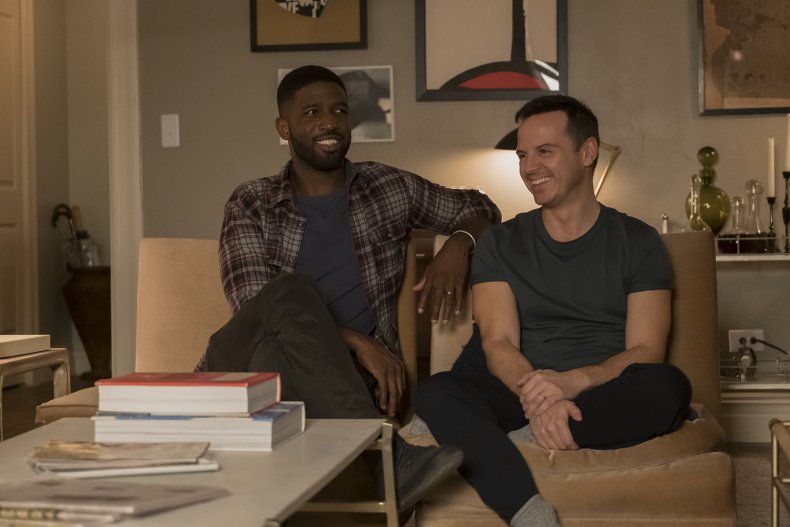 Episode 7: "Hers Was a World of One"
In this episode, based on an article by noted columnist Dan Savage, Modern Love has its only gay couple, with Fleabag's Andrew Scott and Alive in Denver's Brandon Kyle Goodman.
The installment of the Amazon Prime series sees them ask a homeless woman (Olivia Cooke of Ready Player One) to be their surrogate, with musician Ed Sheeran starring alongside as her friend on the streets.
Episode 8: "The Race Grows Sweeter Near Its Final Lap"
The final episode explores dating in old age, with its central couple being Margot and Kenji, played by four-time Oscar nominee Jane Alexander (Testament, Kramer Vs. Kramer, All the President's Men and The Great White Hope) alongside Altered Carbon's James Saito.
Starring with them are United 93's Peter Hermann as Philippe, Another World's Petronia Paley as Janice, Dead Poets Society's James Waterston as Chris and She's Gotta Have It's Will Cooper as Kyle.
Modern Love is streaming now on Amazon Prime