'Call of Duty: Modern Warfare' Update 1.28 Adds AA-12 Shotgun - Patch Notes
Call of Duty: Modern Warfare update 1.28 became available for preload earlier this week, and we now know precisely what was inside the massive patch. The Kar98 has been buffed, the SP-R has been nerfed and a new variant of the AA-12 is here. The patch notes arrive courtesy of an Infinity ward blog post.
Call of Duty: Modern Warfare update 1.28 patch notes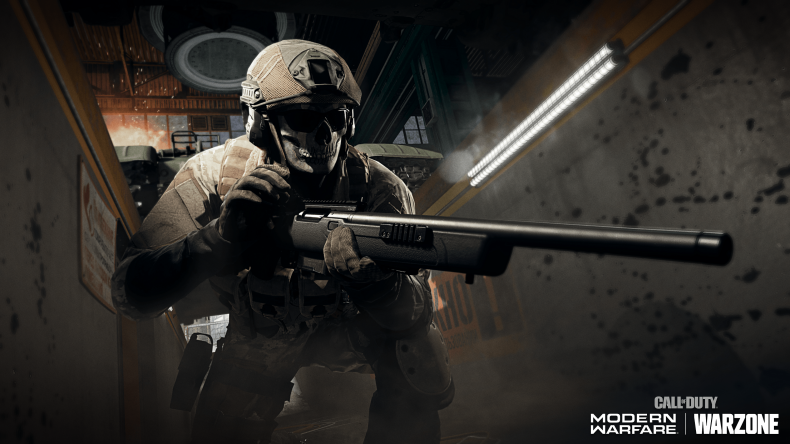 New Features
It's now possible to uninstall the campaign, Spec Ops or multiplayer to save space on PC. You cannot uninstall Warzone.
AA-12 Shotgun [JAK 12] added: Get three hipfire kills with a shotgun in seven different matches.
PLAYLIST UPDATE:
MODERN WARFARE:
Ground War
Gunfight
Deathmatch Domination + Drop Zone
Gun Game TDM
HQ Firefight - teams can add to their score by capturing the headquarters and also by getting kills
WARZONE:
Removing Blood Money Quads
Adding Plunder Quads
GENERAL FIXES:
Fix for an issue where the "next unlocks" section was showing attachments out of order
Fixed an issue where teammates could spawn inside a closed off room on Broadcast
Fix for a bug where viewing the "Nevermore" execution in the menu could sometimes cause the animal model to get stuck
Fixed a bug where grenades could fall through the floor in the Foreman's Office while on Mialstor Tank Factory
Fixed a lighting issue with the "Gilded Arm" variant from the Season Six Battle Pass
Fix for an issue where players could experience a crash after reaching wave 45 or higher in Survival mode
Improved stability for PC
WEAPONS:
Increased minimum damage at range on the Kar98 in Warzone
Reduced minimum damage at range on the SP-R 208 in Warzone
WARZONE:
Fixes to help improve volume levels with War Tracks slider
Fixes to help prevent players from dying while completing the Subway puzzle
Fix for a bug where players might not be able to access Bunker 11
Fixed a gas mask bug when players attempt to complete the Station puzzle
Fix for a bug where using a self-revive near the doors on the subway train, they will clip out of the train but still be transferred to the next station
Fix for a collision bug near the entrance of the underground road on the West side of the airport
If a player dies post doors closing of the subway car, they will be pulled out of gulag by the fast travel system and then pulled back into gulag for a match once it is their turn. This has been fixed
Fix for an issue where the player's view could be forcibly moved when exiting a vehicle or parachuting
Fixed a bug where players could experience a crash after engaging with a Bounty contract
Aside from bringing an absolutely terrible playlist to the forefront, Call of Duty: Modern Warfare update 1.28 really doesn't do very much aside from offering minor weapon tweaks and bug fixes alongside the addition of the new AA-12. And, many of the aforementioned tweaks don't actually apply to guns that are having a massive impact on the meta right now. The AS VAL remains as OP as ever, and ARs like the FAMAS are somewhat inconsistent in certain modes. The SP-R nerf will certainly turn a few heads for those who made use of that weapon, but the changes aren't major by most accounts. Infinity Ward was pretty much dead silent leading up to the release of update 1.28, and now we know why. There simply isn't that much to say about it. The new shotgun is certainly nice, but it will take some time to complete the challenge to get it.
But, given how large in size the patch was, there's some speculation amongst the community that IW has quietly deployed some critical files for upcoming seasonal events. Chief among them is the Haunting of Verdansk Halloween celebration set to begin October 20, which sounds like it will bring a little Zombies-inspired flavor to Battle Royale. In that sense, while the bulk of update 1.28 may be a bit boring, especially if you're not on PC, there's certainly a decent promise of more to come as we inch closer to the release date of Black Ops Cold War. Assuming Haunting of Verdansk delivers, update 1.28 is just the calm before the spooky storm.
Call of Duty: Modern Warfare is available now on PS4, Xbox One and PC.
What are your thoughts on Modern Warfare update 1.28? Were you expecting more from these patch notes? Tell us in the comments section!