Moderna CEO Cautions That COVID Vaccine Is 'Not a Silver Bullet' to End Pandemic
Stéphane Bancel, the CEO of the pharmaceutical company Moderna, warned on Thursday that a COVID-19 vaccine is not "a silver bullet," to end the pandemic, and advised people to continue wearing masks and follow public health guidelines.
During a virtual Bloomberg New Economyforum, Bancel said that on top of a vaccine, nations need to initiate stronger surveillance protocols and public health measures to curb the spread of coronavirus.
"[The vaccine] is not a silver bullet. What we need is we need surveillance to be stronger, we need public health measures," he said.
Bancel added that while some countries are doing an excellent job to curtail the spread of COVID-19, others are "totally out of control."
"When you see people going to crowded places with no masks, or eating inside restaurants with no masks.… I don't understand it. It makes no sense to me," he said, adding that it's just a matter of time before those people get infected.
The CEO's comments come as the world anxiously looks toward a COVID-19 vaccine to help contain the rapid spread of the coronavirus.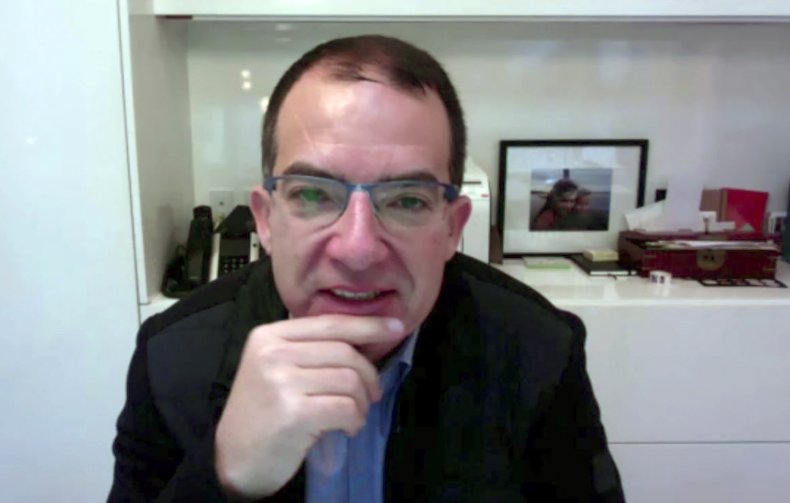 Moderna remains one of the leaders in that race, joining Pfizer and BioNTech with vaccine developments that have shown safe and effective results in clinical trials.
On Monday, the pharmaceutical company announced that its experimental vaccine is over 94 percent effective. Last week, Pfizer announced its vaccine had a 90 percent efficacy, but issued a new statement on Wednesday saying it was now 95 percent effective.
Both candidates use messenger RNA (mRNA) to boost the body's immune response against the virus, and they expect that global rollouts will begin taking place in early 2021.
Moderna and Pfizer have both submitted their findings in press releases and are waiting to meet necessary criteria before applying to the Food and Drug Administration for authorization to use their vaccine in the U.S.
In the meantime, experts have told Newsweek that Moderna's vaccine may prove more advantageous than Pfizer's, because it is easier to store, transport, and prepare.
Professor Prakash Nagarkatti, vice president for research at the University of South Carolina, told Newsweek's Kashimira Gander, that Moderna's vaccine has a "huge advantage" over Pfizer due to distribution and storage.
While Pfizer's vaccine candidate needs to be stored at an "ultra-cold" minus 70 degrees Celsius, Moderna's only requires minus 20 degrees Celsius, making storage more accessible.
"If push comes to shove, you can use ice cream and frozen food storage for the Moderna vaccine, but that will not cut it for the Pfizer vaccine," Nagarkatti said.
Experts have voiced concern that ultra-freezing temperatures could make it difficult or costly for rural hospitals to gain access to the vaccine. In response, Pfizer said that various storage options at facilities will "allow for equitable access of the Pfizer vaccine to all areas of differing infrastructure."
By the end of this year, Moderna said it expects to have roughly 20 million doses of its vaccine ready to ship to the U.S, and officials said the company is "on track" to produce between 500 million and 1 billion doses for global markets in 2021.
Newsweek reached out to Moderna for additional comment but did not hear back in time for publication.