Moderna Says Booster Likely Needed in Winter to Protect Against New COVID Strains
Moderna said Thursday that a COVID-19 vaccine booster dose before the winter will provide better protection against new variants. The company also said it found booster shots of its vaccine produce a "robust" immune response against the Delta variant.
The company announced the findings ahead of an earnings call. Moderna's report also said its vaccine remains more than 90 percent effective for at least six months.
The company said it has been studying what form of booster shot would give the best ongoing protection. In its recent study, Moderna found a third shot of the original formulation showed strong antibody responses against COVID-19 variants of concern.
Moderna said its studies indicated booster shots resulted in robust antibody responses against Gamma, Beta and Delta variants. Neutralizing antibody levels following a third booster shot approached those observed after the second shot, according to the company's findings.
Explaining the need for boosters, Moderna said it believes the continuing spread of the Delta variant combined with more people gathering indoors during the colder months will eventually "lead to an increase of breakthrough infections in vaccinated individuals."
"While we see durable Phase 3 efficacy through 6 months, we expect neutralizing titers will continue to wane and eventually impact vaccine efficacy," the company's report stated. "Given this intersection, we believe dose 3 booster will likely be necessary prior to the winter season."
Due to the Delta variant surge, France, Germany and Israel have announced plans to give booster vaccine shots to vulnerable populations like older people and immunocompromised individuals. Health officials from President Joe Biden's administration have indicated the U.S. will likely do the same for vulnerable populations at some point.
However, the Centers for Disease Control and Prevention (CDC) and the Food and Drug Administration (FDA) released a joint statement on July 8 that stated, "Americans who have been fully vaccinated do not need a booster shot at this time."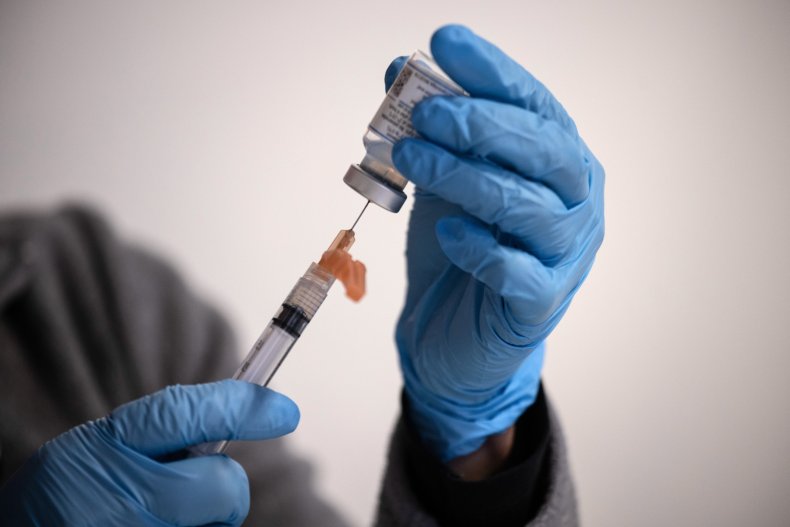 That announcement came hours after Pfizer said it would seek authorization from the Food and Drug Administration (FDA) for a third dose of its COVID-19 vaccine. The company said at that time it believed a third shot within 12 months would greatly boost immunity and help fight off mutated coronavirus variants.
Currently, it is said the FDA may grant approval for Pfizer booster shots sometime in August or September since it was the first vaccine-producing company in the U.S. to file the necessary paperwork regarding booster shots.
As early as this week, FDA officials said Moderna and Johnson & Johnson needed to present data for booster approval, with Moderna reportedly being asked to present its paperwork quickly.
"We are pleased that our COVID-19 vaccine is showing durable efficacy of 93 percent through six months, but recognize that the Delta variant is a significant new threat so we must remain vigilant," Stéphane Bancel, the chief executive officer of Moderna, wrote in a statement accompanying the company's latest findings.