Moderna's $12 Billion in 2021 Profit Fueled by COVID Vaccine Sales
Moderna earned $12.2 billion in profit in 2021, with the majority of this total coming from its vaccine production.
The sales of the Moderna vaccine Spikevax jumped 44 percent during 2021's final quarter, raking in $6.9 billion. This number is higher than the $4.81 billion in sales recorded in the year's third quarter. Earnings per share also came in at $11.29.
"Total revenue was $18.5 billion for the full year 2021, compared to $803 million in 2020," the company stated in its earnings report released Thursday. "Total revenue increased in 2021, primarily due to commercial sales of the company's COVID-19 vaccine. Product sales for the full year 2021 were $17.7 billion from sales of 807 million doses of the company's COVID-19 vaccine."
The report also states that the cost of sales for the entire year was $2.6 billion, or 15 percent of the company's product sales.
"A portion of the inventory costs associated with the company's product sales for the full year 2021 was expensed as pre-launch inventory costs in 2020. The company's pre-launch inventory was fully utilized in the first half of 2021," clarified the report. "If inventory sold for the full year 2021 was valued at cost, the company's cost of sales for the period would have been $2.8 billion, or 16 percent of product sales."
2022 is expected to be a big year for the company, with vaccine sales predicted by FactSet to reach $20.72 billion.
"Spikevax is now approved in more than 70 countries around the world protecting hundreds of millions of people, and real-world evidence from multiple independent studies has confirmed its strong effectiveness," said CEO Stéphane Bancel in the earnings report.
"We also have announced plans to scale to 21 commercial subsidiaries across the world, including four new locations in Asia and six new locations in Europe," Bancel continued. "We continue to expand and advance our industry-leading mRNA pipeline with 44 programs in development."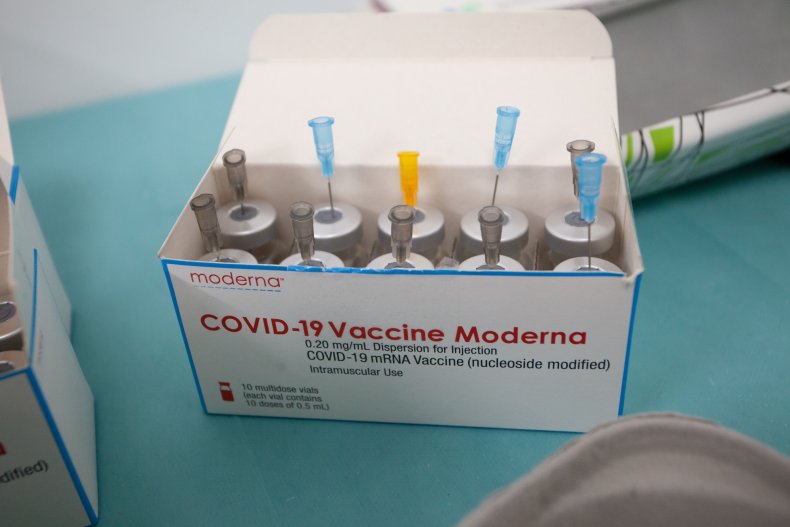 Newsweek previously reported that Moderna's vaccine was given full approval by the Food and Drug Administration in January. The decision came after a slight delay where the FDA first needed more data on the vaccine.
"​​While hundreds of millions of doses of Moderna COVID-19 vaccine have been administered to individuals under emergency use authorization, we understand that for some individuals, FDA approval of this vaccine may instill additional confidence in making the decision to get vaccinated," said FDA acting Commissioner Dr. Janet Woodcock in a statement at the time.
Updated 2/24/2022 at 12:48 p.m. EST: This story has been updated to include more findings from the report.