A 'Straight Pride' Parade May Soon Be Coming to Modesto, California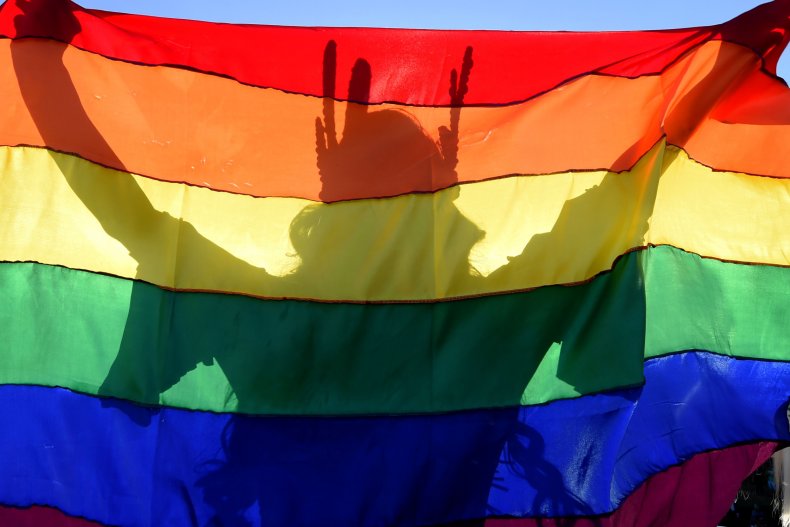 The City of Modesto in California may soon play host to a "straight pride" parade, if the National Straight Pride Coalition's permit is approved by the city.
Don Grundmann, the group's director, told Newsweek that he expects "everything to be finalized by the end of this week," allowing his anti-LGBT group to move forward with their straight pride march in Modesto's Graceada Park on August 24.
A flyer circulating on social media promoting the event invites California residents to celebrate "heterosexuality, masculinity, femininity, babies born and unborn, western civilization, our wonderful country and Christianity."
Grundmann describes himself as a "Doctor of Chiropractic and Herbalist practicing in San Leandro, California," and a search of the state's medical licensing database does show that an individual matching Grundmann's name has a valid medical license from the Board of Chiropractic Examiners, first issued in 1982.
According to the coalition's website, the group's purpose is to defend children from "being destroyed by the inherent malevolency/evil of the Homosexual/Sodomy Movement."
The group believes heterosexuality to be a "natural biological foundation for human life" and identifies whiteness as the "mass majority biological racial component" of Western civilization.
Modesto City Councilmember Kristi Ah You told CBS13 that she doesn't believe the permit should be issued because the group's message is little more than hate speech.
"I don't think we need to give a permit for anything that when you go to the page it talks about whiteness, it talks about western civilization, it talks about being Caucasian," she told the station. "That's all hate crime stuff to me, that's not okay."
First Amendment protections likely prevent any municipality from blocking a "straight pride" march on viewpoint grounds alone, unless there is sufficient reason to believe that a public gathering would turn violent.
Similar efforts were undertaken to hold a "straight pride" parade in Boston, and a permit for the group Super Happy Fun America was approved in late June.
Besides his anti-LGBT advocacy, Grundmann is a virulent opponent of the federal government's financial agencies. On a website purportedly set up to accompany a run for the U.S. Senate, Grundmann called the Federal Reserve an "American Mafia" and referred to the Internal Revenue Service as "a collection arm for the American Mafia."
Grundmann believes, falsely, that there is "NO law" requiring the payment of income taxes, according to the campaign website.
While the website was designed to focus on his senatorial aspirations, it does display many of the anti-LGBT attitudes that Grundmann holds. A section of the site is devoted to attacking transgender people, and he calls for a ban on the "transgender mutilation of children."
Grundmann claims that transgender identity is part of a massive "social engineering program" and an accompanying "religious war."