Hindu Nationalists Face Trial Over Demolition of Historic Mosque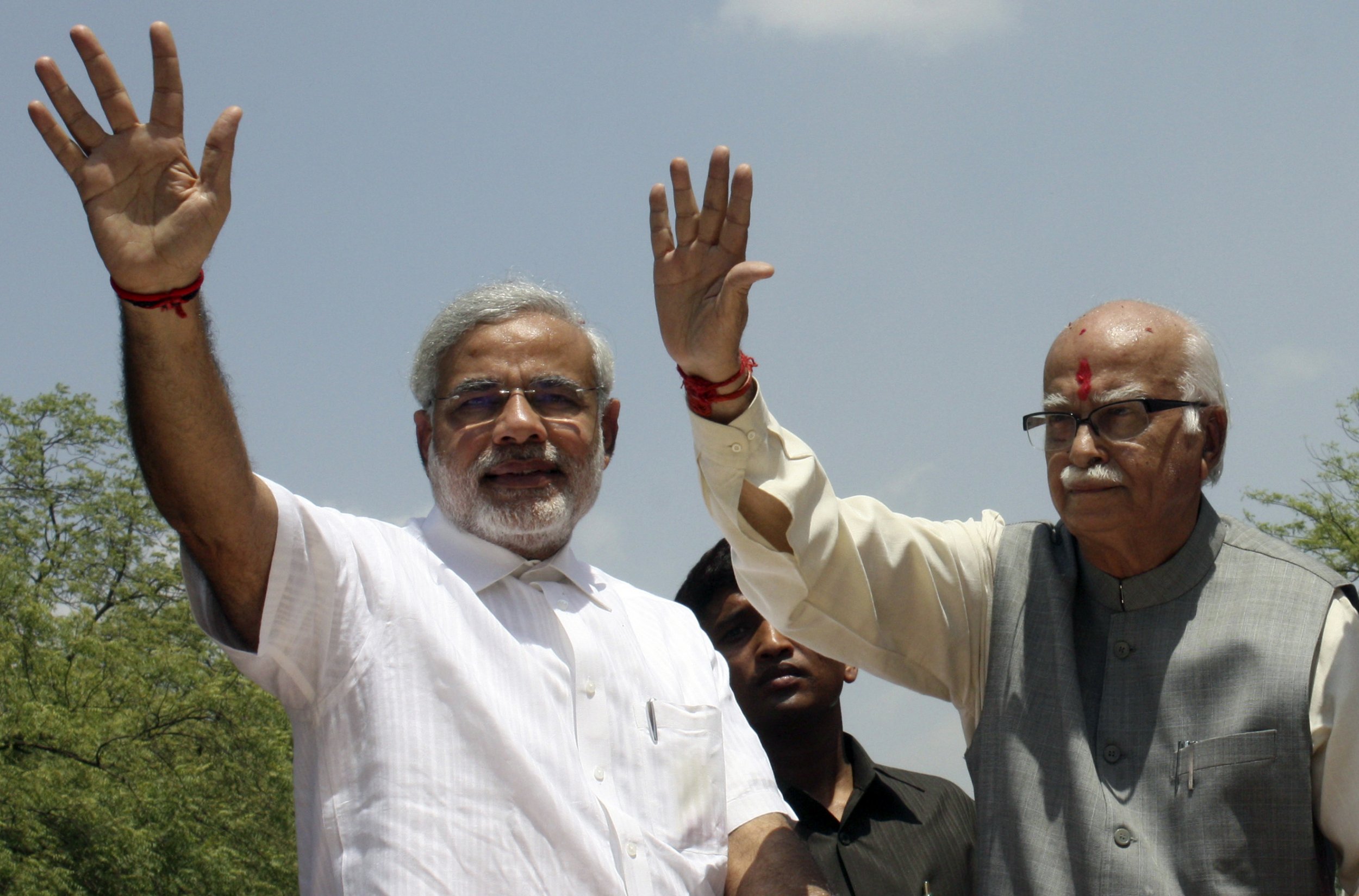 India's Supreme Court has ordered four leading Hindu nationalists from the ruling Bharatiya Janata Party (BJP) to stand trial over the destruction of a 16th century mosque more than 25 years ago.
Lal Krishna Advani, a close ally of Prime Minister Narendra Modi and a likely candidate for the Indian presidency, is accused alongside BJP veterans Murli Manohar Joshi, Kaylan Singh and Uma Bharti of inciting Hindu nationalists to demolish the Babri Mosque in the northern state of Uttar Pradesh in 1992.
The destruction of the mosque — which was built on the orders of the Mughal Emperor Babur in the city Ayodhya over 500 years ago — led to riots in which over 2,000 people were killed. Hindu hard-liners have argued for a temple on the site for decades, and it has been a major a flashpoint between Muslims and Hindus,.
Hindu nationalists claimed that the mosque stood on the site of the birthplace of Lord Ram, a revered Hindu deity, and a destroyed, millennium-old Hindu temple. The BJP officially still endorse the construction of a temple on the site, but successive governments have refused to build it.
The Supreme Court ruling on Wednesday came after a lower court dropped the charges brought against the four men by India's Central Bureau of Investigation (CBI).
"We have allowed the CBI appeal against the Allahabad High Court judgement with certain directions," judges said, according to the Press Trust of India news agency.
The court ruled that the leaders will face the more serious charge of conspiracy and be tried by a special court in Lucknow dealing with the actual demolition of the mosque, according to Zafaryab Jilani, a lawyer currently working on the case.
"The judges set aside previous court orders that dropped conspiracy charges against these leaders. It accepted appeals by the prosecution and on our behalf to revive the charges," Jilani added.
Of the four who will now stand trial, Singh, who is currently governor of Rajasthan, is protected by the Indian constitution from facing criminal proceedings. His trial will start after his term ends.
At the time of the mosque's 1992 destruction, Singh was the chief minister of Uttar Pradesh.And was instrumental in the demolition of the mosque.
The court decision comes against a backdrop of heightened tensions in India, with Modi facing criticism over his role in anti-Muslim riots in his home state of Gujarat last month that killed one Muslim man and injured a further 14 people.
Modi was also chief minister of the state during the 2002 Gujarat Riots, which killed an estimated 790 Muslims and 254 Hindus.
The announcement comes as Advani seeks the official nomination of the BJP for the upcoming presidential elections in July.