Mohammad Anwar Video Showing UberEats Driver's Death Won't Be Removed by Twitter
A graphic video that captures UberEats driver Mohammad Anwar's final moments is circulating on Twitter, but a spokesperson for the company told Newsweek it won't be removed.
Anwar, 66, of Springfield, Virginia died after being assaulted with a stun gun during a carjacking in Washington, D.C. on Tuesday, the Metropolitan Police Department said.
Two teenagers drove off with Anwar still clinging to the vehicle's side and then crashed the car.
The video posted on Twitter shows the critically injured man lying in the street after being thrown from the vehicle. Some National Guard troops are seen directing people away from the scene.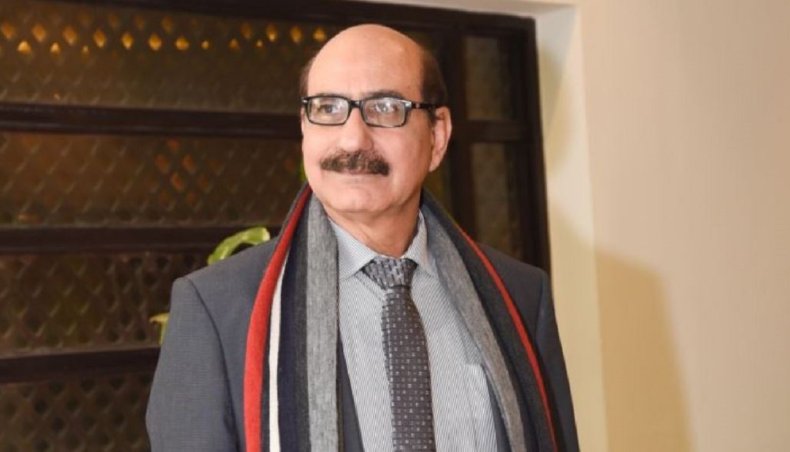 Anwar was transported to an area hospital and pronounced dead around an hour after the crash, according to a police report.
Days later, the 87-second clip capturing the carjacking and crash was posted on Twitter and has since amassed more than 7 million views.
Some Twitter users have urged the platform to remove the video. However, a Twitter spokesperson told Newsweek that the video doesn't violate the platform's rules.
Twitter's rules on sensitive media, including graphic violence, state that users "may not post media that is excessively gory or share violent or adult content within live video or in profile or header images."
A page on the platform's sensitive media policy elaborates: "People use Twitter to show what's happening in the world, often sharing images and videos as part of the conversation.
"Sometimes, this media can depict sensitive topics, including violent and adult content. We recognize that some people may not want to be exposed to sensitive content, which is why we balance allowing people to share this type of media with helping people who want to avoid it to do so. For this reason, you can't include violent, hateful, or adult content within areas that are highly visible on Twitter, including in live video, profile, header, or List banner images."
However, it adds that "exceptions may be made for documentary or educational content."
An MPD spokesman told Newsweek that the department was aware of the Twitter video, but didn't comment further.
The police department confirmed that two teenage girls, aged 13 and 15, have been charged with felony murder and armed carjacking in connection with Anwar's death.
Meanwhile, a GoFundMe page that was set up to pay for his funeral and support his family has collected more than $750,000 in donations. A GoFundMe spokesperson confirmed to Newsweek that the fundraiser has been verified.
He was described as a "beloved husband, father, grandfather, uncle, and friend" by Lehra Bogino, who said Anwar was her husband's uncle.
He was "a hard-working Pakistani immigrant who came to the United States to create a better life for him and his family," she wrote, adding that he had been working as a driver for UberEats when he died.
"Words can not describe how our family is feeling currently. Devastation, confusion, shock, anger, heartache, and anguish are just a few that come to mind. We will carry him with us always, but it doesn't take the pain away of losing him so tragically and so unexpectedly soon."