Amazon founder and owner of The Washington Post Jeff Bezos was allegedly the victim of a phone hack in 2018 because of a malicious file sent by the Crown Prince of the Kingdom of Saudi Arabia Mohammed bin Salman (also known by his initials, MBS), according to an exclusive report published by The Guardian.
While what information was taken from Bezos' phone is unclear, it is possible that Bezos was targeted in an attempt to control the newspaper's coverage of the murder of Washington Post reporter Jamal Khashoggi, which the CIA concluded was ordered by bin Salman.
Khashoggi's articles had often been critical of Saudi Arabia, particularly the oppressive atmosphere found in the kingdom and bin Salman's treatment of "extremists," which included clerics and journalists.
"How can we become more moderate when such extremist views are tolerated?" Khashoggi wrote in October 2017. "How can we progress as a nation when those offering constructive feedback and (often humorous) dissent are banished?"
Negative coverage allegedly bothered bin Salman, who considered Khashoggi to be an enemy.
"He probably believed that if he got something on Bezos it could shape coverage of Saudi Arabia in the Post," Middle East expert Andrew Miller told The Guardian. "It is clear that the Saudis have no real boundaries or limits in terms of what they are prepared to do in order to protect and advance MBS, whether it is going after the head of one of the largest companies in the world or a dissident who is on their own."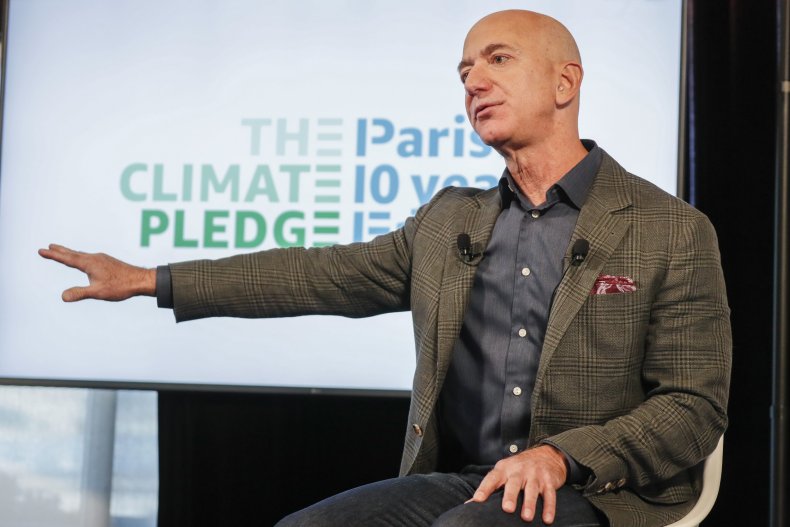 Information from Bezos' phone may also have been given to The National Enquirer which published an article detailing intimate details of Bezos' life, including his extramarital affair. American Media Incorporated (AMI) David Pecker has also allegedly been friendly in the past with bin Salman.
The Washington Post investigated and wrote about the death of Khashoggi, a fact which Bezos believed may have placed him on the outs with President Donald Trump.
"My ownership of the Washington Post is a complexifier for me," Bezos wrote on Medium in February 2019. "It's unavoidable that certain powerful people who experience Washington Post news coverage will wrongly conclude I am their enemy. President Trump is one of those people, obvious by his many tweets. Also, The Post's essential and unrelenting coverage of the murder of its columnist Jamal Khashoggi is undoubtedly unpopular in certain circles."
"It's clear that MBS considers The Washington Post to be a major enemy," wrote Bezos' security chief Gavin de Becker in March 2019. "Saudi Arabia is hardly the first repressive regime that seeks total control of the news media in its own country. Wanting to control the media in the United States—and using any means to do so—will hopefully prove to be an overreach."
Khashoggi was killed inside the Saudi consulate in Istanbul while attempting to gain permission to settle in Turkey with his fiancee. While Saudi Arabia originally claimed it had nothing to do with Khashoggi's murder, the kingdom sentenced five people to death in December for their involvement with the killing.
Newsweek attempted to contact Bezos for further comment but did not receive a response in time for publication.