Suspected Gunman Blogged About Islam Before Tennessee Shootings: Report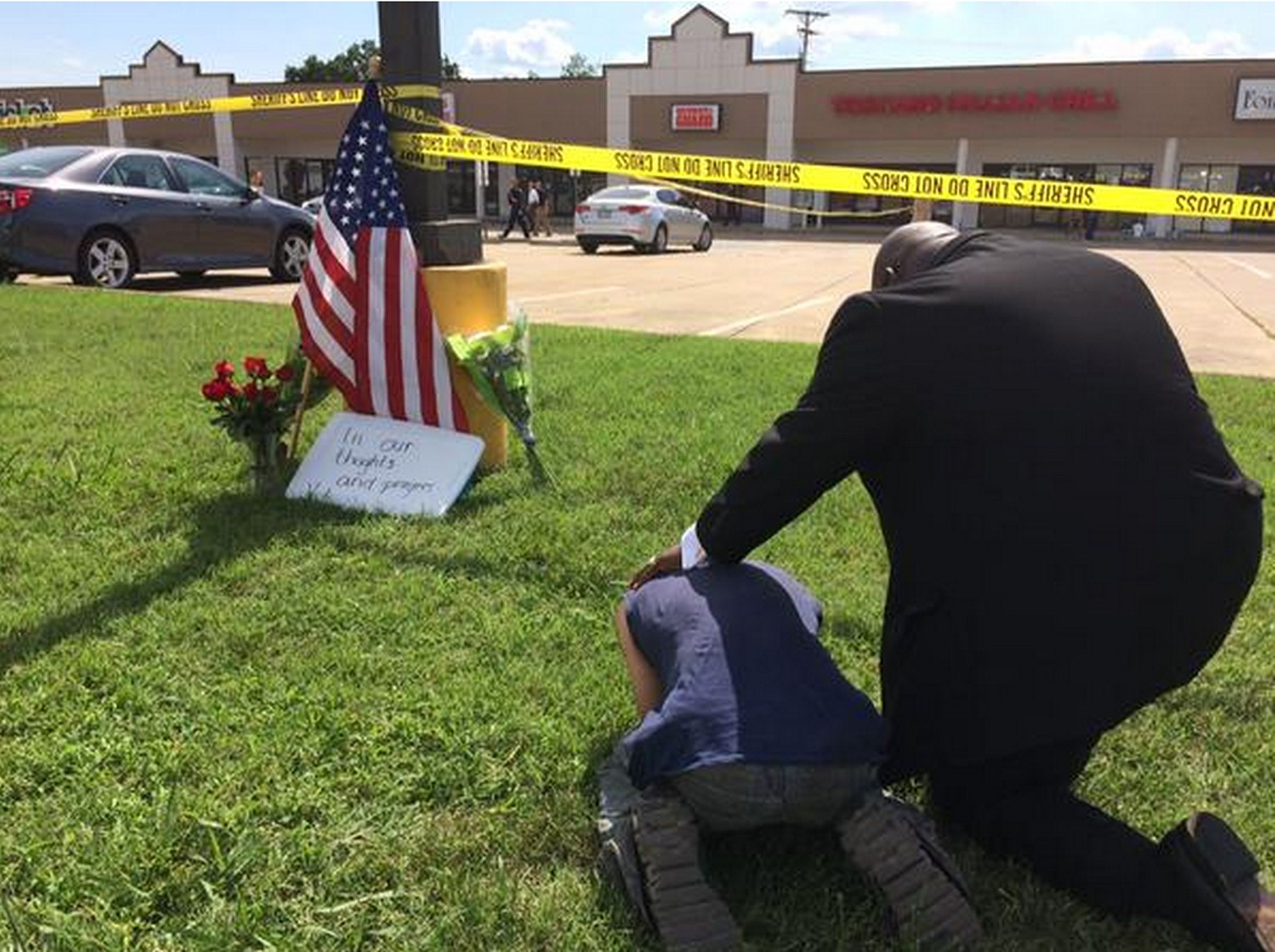 CHATTANOOGA, Tenn. (Reuters) - The 24-year-old man accused of gunning down four Marines in Chattanooga, Tennessee, blogged on Monday that "life is short and bitter" and Muslims should not miss an opportunity to "submit to Allah," according to an organization that tracks extremist groups. He was shot dead in the shooting spree.
The SITE Intelligence Group said a July 13 post written by suspected gunman Mohammod Youssuf Abdulazeez stressed the sacrifice of the Sahaba (companions of the Prophet) "fought Jihad for the sake of Allah." Reuters could not independently verify the blog postings.
While treating the Thursday shootings as "an act of domestic terrorism", the Federal Bureau of Investigation said it was too early to speculate on motives.
The blog sharply contrasts with how friends and neighbors described Abdulazeez: a lover of soccer, someone who never caused trouble and who proudly graduated from college as an engineer.
Abdulazeez was a naturalized U.S. citizen born in Kuwait in 1990, according to NBC News. Iraq invaded Kuwait in 1990 and U.S.-led forces liberated the country several months later.
According to SITE, his mother is from Kuwait and his father from Palestine.
It is unclear when Abdulazeez came to the United States but for many years he lived with his parents in a two-story home in Hixson, a suburb of Chattanooga.
Houses in the neighborhood are one- and two-stories surrounded by well-manicured lawns. He lived on a narrow hilly street, with basketball hoops in many driveways.
Mary Winter, president of the Colonial Shores Neighborhood Association, said she has known Abdulazeez and his family for more than 10 years.
"We are all devastated and in disbelief. He's only 24, to do this," she said. "We've known him and his sisters since he was very young. I think only his parents live there now. We're all shocked and saddened. He never caused any trouble."
Winston Garth, who recalled playing soccer with Abdulazeez at high school near Chattanooga, said he was incredibly surprised that Abdulazeez was the suspected gunman.
"He was always real quiet," Garth said. "I just remember him as being really into media studies and making videos, which he was really good at."
Garth, who now lives in Colorado, can be seen on a 2008 YouTube cliff jumping into water near Chattanooga with Abdulazeez and five other friends.
A Facebook page believed to belong to a family member, Yasmeen Abdulazeez, shows a family of seven smiling with a river in the background, with most of the women wearing head scarves.
A resume posted online and updated as recently as March shows Mohammod Abdulazeez was trying to find work as an electrical engineer. He graduated in September 2012 with a bachelor's degree in that field from the University of Tennessee at Chattanooga, according to the posted resume. He attended Red Bank High School in Chattanooga.
He worked as an intern at Mohawk Industries Inc, a carpet manufacturer, and the Tennessee Valley Authority, which provides power to the area. He most recently worked with Global Trade Express, according to the posted resume.