Bodies Covered In Mold Found in Michigan Funeral Home
Bodies covered in mold and unknown fluids caused a funeral home in Michigan to shut down, state regulators who inspected the establishment who ordered the closure said.
The Cantrell Funeral Home in Detroit, Michigan, was shut down by state regulators on Wednesday after two bodies were discovered in mold and a third body was covered in unknown fluids, the Detroit Free Press reported.
The Michigan Department of Licensing and Regulatory Affairs said in a statement that after a complaint from the public, inspectors from the Corporations, Securities & Commercial Licensing bureau found "improper storage of embalmed bodies found on April 10, 2018, in an unrefrigerated garage since November and December 2017; a third body was kept from January 9, 2018, until April 17, 2018, when it was cremated."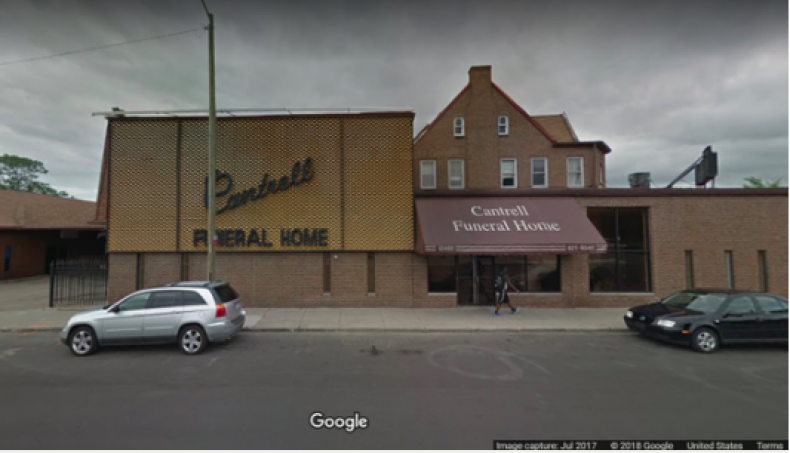 "Absent any statutory exception, the failure or refusal to properly supervise the final disposition of a dead human body after agreeing to provide the services of a funeral director within 60 days of receiving the body is a criminal misdemeanor under the Michigan Penal Code. A violation of a state law affecting the handling, custody, care, or transportation of a dead human body is also a violation of the Occupational Code," the statement from LARA read.
CSCL Director Julia Dale told Newsweek that the situation was unlike anything she or the department had ever seen before.
"The conditions that we saw surpassed everything we have ever seen before," said Dale. "There have been other instances where we have had to shut down shut other funeral homes down, but this is not the norm for the industry."
Dale said LARA was working with the proper law enforcement authorities and other funeral homes in the area to help the families involved.
"We are planning to make referrals to the appropriate law enforcement authorities in this situation," said Dale. "We are working with loved ones and other funeral homes to help the families file the deposition of their loved ones. There are a lot of good funeral homes here."
The owner of the funeral home, Raymond Cantrell, told ABC News that he was keeping the bodies in storage due to the smell.
"If I had them in the funeral home, then my funeral home would not smell fresh," he said.
Newsweek has reached out to Cantrell for further comment but did not hear back in time for publication.