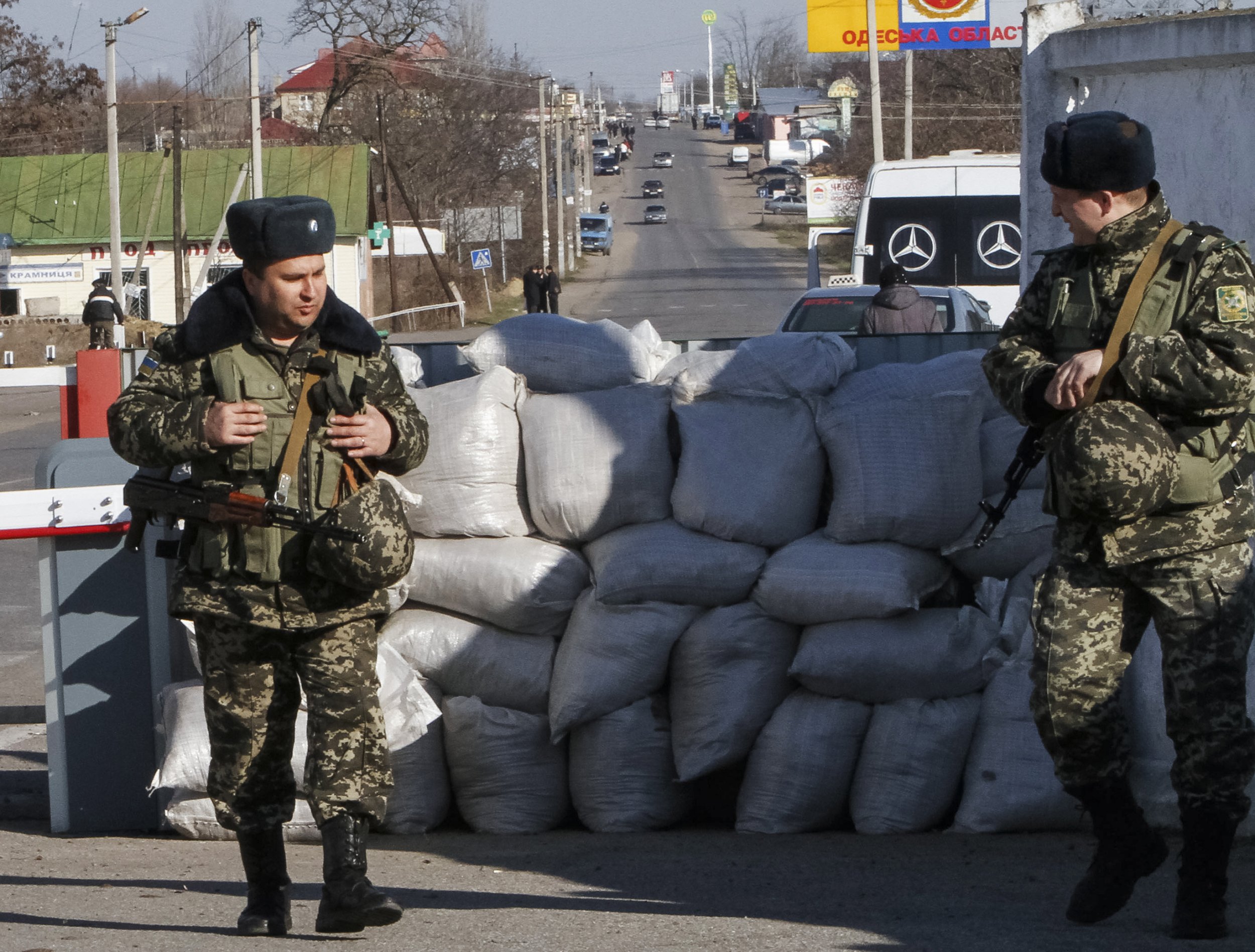 Moldova has urged Moscow to stop recruiting its citizens into the Russian armed forces, in a statement published by Moldova's Ministry of Foreign Affairs and European Integration.
The small former Soviet country's eastern region—along its border with Ukraine—has been controlled by pro-Russian separatists since Moldova's declaration of independence in 1991. The region, known as Transnistria, or Pridnestrovie in Russian, has functioned under an internationally unrecognized pro-Russian government for over two decades.
Similar to other pro-Russian separatist regions in the former Soviet Union, such as Georgia's South Ossetia and Ukraine's Donbass, Transnistria cooperates closely with Russia's armed forces. Russia has around 1,500 troops stationed in the east Moldovan region as a peacekeeping mission.
The Moldovan government suspects Russian troops of recruiting locals and has sent a letter to the Russian embassy requesting that the "illegal recruitment" stop.
A statement by the ministry said the Moldovan government has recently made attempts to recruit Moldovan citizens within the Transnistria region, in Moldova's Slobozia district. It notes that previous incidents have been observed though it does not specify details.
According to Tom Frear, an expert on the former Soviet Union at the European Leadership Network, a London-based think tank, this recruitment drive is not a new practice for Russia but it has been invigorated by new Russian legislation.
"Relative to local employment prospects, service in the Russian military is an attractive option for some young Transnistrians, while the Russian military continues to be viewed favorably by locals as the ultimate guarantor of their security," he says. "In any case Russia has recently legislated to allow foreigners to enlist in the Russian armed forces, provided they meet certain criteria such as proficiency in the Russian language."
Although seemingly invasive, this Russian activity is difficult for Moldova to contest legally as international law permits foreign nationals to serve in the French Foreign Legion, and also allows for the recruitment of Commonwealth citizens into the British armed forces.
"It is also perfectly conceivable that residents of the Donbass will enlist in the Russian armed forces via this method," Frear adds.
Aside from the recruitment issue, the Moldovan government also reiterated its request that Russia scale back its peacekeeping mission in the region and instead allow for a civil multinational mission to take its place with a U.N. mandate. The Russian Ministry of Defence was not immediately available to comment.