Moldova Explosions as Transnistria Communication Towers Blown Up
The prospect of the war in Ukraine pulling in neighboring Moldova has been increased after two antennas that broadcast Russian radio were blown up in its breakaway region of Transnistria.
Transnistria's Interior Ministry said the explosions at the radio-broadcast center took place at around 7 a.m. Tuesday, in the village of Mayak in the Grigoriopolsky district, about 30 miles north of the region's capital Tiraspol. It did not specify a cause and said that no one was injured.
Images of the antennae lying on the ground were shared on social media and added to speculation that the Russian-speaking enclave could become the next flashpoint in Vladimir Putin's invasion of Ukraine.
"Moscow's plan to conquer southern Ukraine leads to Moldova," tweeted Kevin Rothrock, managing editor of news outlet Meduza.
"The war is widening, as Moldova gets pulled in," tweeted Lindsey Hilsum, international editor of Britain's Channel 4 News.
The incident comes a day after explosions struck a building housing the security services of the unrecognized republic bordering western Ukraine, where Moscow still has a military base and a stockpile of some 20,000 tonnes of munitions.
No one was injured in Monday's incident which the ministry said was caused by a grenade-launcher attack which blew out windows and caused smoke to billow out of the buildings.
Moldovan President Maia Sandu will convene a meeting of the Moldovan Supreme Security Council on Tuesday afternoon although as yet, there is no immediate information linking the blasts. Newsweek has contacted Moldova's foreign ministry for comment.
Meanwhile, Kremlin spokesman Dmitry Peskov said that Moscow was watching the situation in Transnistria "very closely" adding that "the news from there is a matter of concern," according to RIA Novosti.
Kyiv has long warned that Russian President Vladimir Putin intended to increase the spread of his invasion of Ukraine into other countries.
This view was bolstered by comments by Rustam Minnekayev, deputy commander of Russia's Central Military District, who said last week Moscow wanted to create a passage into Transnistria as part of a strategy to create a land corridor to Crimea.
He said that "control over the south of Ukraine is another exit into Transnistria, where there are also facts pointing to the oppression of the Russian-speaking population."
Putin used the protection of Russian speakers as one of his justifications for his invasion of Ukraine, along with so-called "denazification" of the country, which have been dismissed by Kyiv and the international community.
However, some experts have doubted whether Russia taking control of Transnistria would be possible as it has faced military setbacks recently and is focused on its campaign in the Donbas region of Ukraine.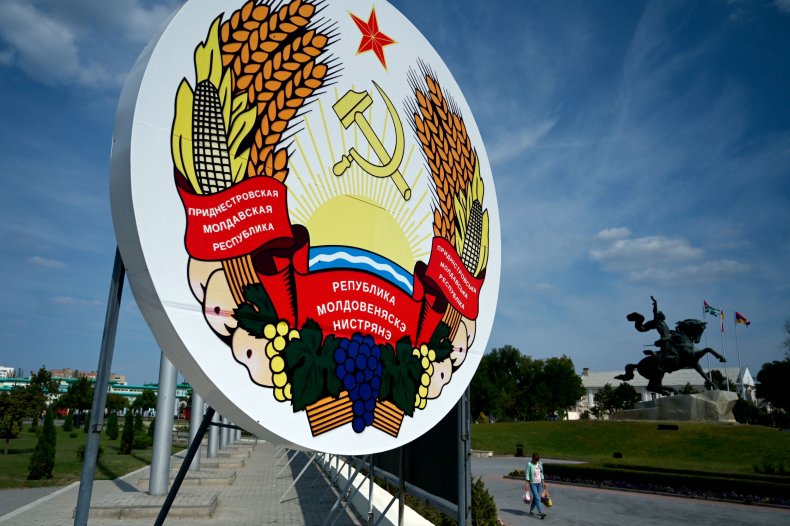 Update 04/26/22, 6:48 a.m. EDT: This article has been updated with further information about the destruction of the antennae and reactions to the news.