Moldova Says Russian Missile Downed by Ukraine Lands in Village
Moldova's Interior Ministry said Monday that debris from a Russian missile downed by Ukraine's Armed Forces following a barrage of strikes landed in the northern Moldovan village of Naslavcea.
Several houses were damaged when one of the Russian missiles fired at Ukraine was shot down, the ministry said in a press release.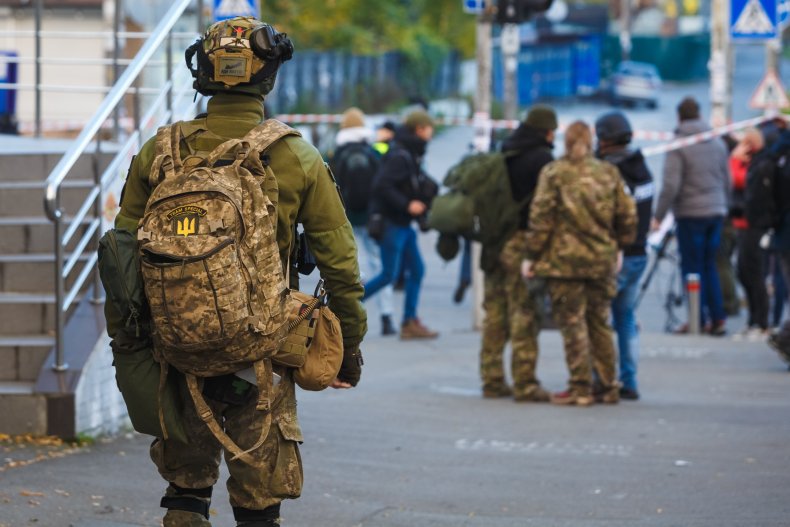 "The missile, shot down by the Ukrainian air defense system, fell in the northern part of the village of Naslavcea of the Republic of Moldova, which is located on the border with Ukraine," it said.
The ministry said that at the moment, there are no casualties, but windows were broken in several houses in the village, which is located across the river from the Vinnytsia region of Ukraine.
The area has been cordoned off and access to the site has been restricted.
Responding to the news, a prominent Ukrainian politician tweeted that Russia has "crossed all lines."
"We're waiting for the world's response to the terror," wrote Kira Rudik, who heads the Golos party in the Ukrainian parliament (Rada).
Moldova is not a member of NATO.
Nicu Popescu, Moldova's deputy prime minister, tweeted that the Russian strike had targeted a Ukrainian dam on the Nistru river that runs through Ukraine and Moldova.
"Attacks on water infrastructure and ensuing stress on the river could put the entire region in danger of floods," he wrote.
Ukraine air defenses worked on Monday morning to down missiles launched by Russia across the country, including in Kyiv, which left part of Ukraine's capital without electricity, while some districts have no water supply.
Multiple blasts were heard across the country, with strikes reported in the suburbs of Kyiv, Dnipro, Zaporizhzhia, Kirovohrad and other regions.
Local authorities reported strikes on critical infrastructure in Kyiv, Kharkiv, Zaporizhzhia and Cherkasy.
Popescu said Moldova "condemns in strongest possible terms Russia's continued aggression against Ukraine."
"The appalling strikes on critical infrastructure reverberate beyond Ukraine's borders and pose a direct threat to Moldova's energy – and human – security," he added.
Maia Sandu, Moldova's president, said in July that the country will ask for help from Romania, a member of NATO, should Russia attempt to attack.
"We are concerned. We accept the most pessimistic scenarios. Accordingly, we are preparing for all scenarios. And in a situation where Russia tries to attack the Republic of Moldova, obviously, we will ask for help," she said.
Moldova, located to the south of Ukraine, was a Soviet territory prior to 1991.
Newsweek has reached out to Russia's Foreign Ministry and Moldova's Interior Ministry for additional comment.
Update 10/31/2022 9:40 a.m. ET: This story has been updated with additional information.