Moldova's Prime Minister and President At Odds After Putin Trip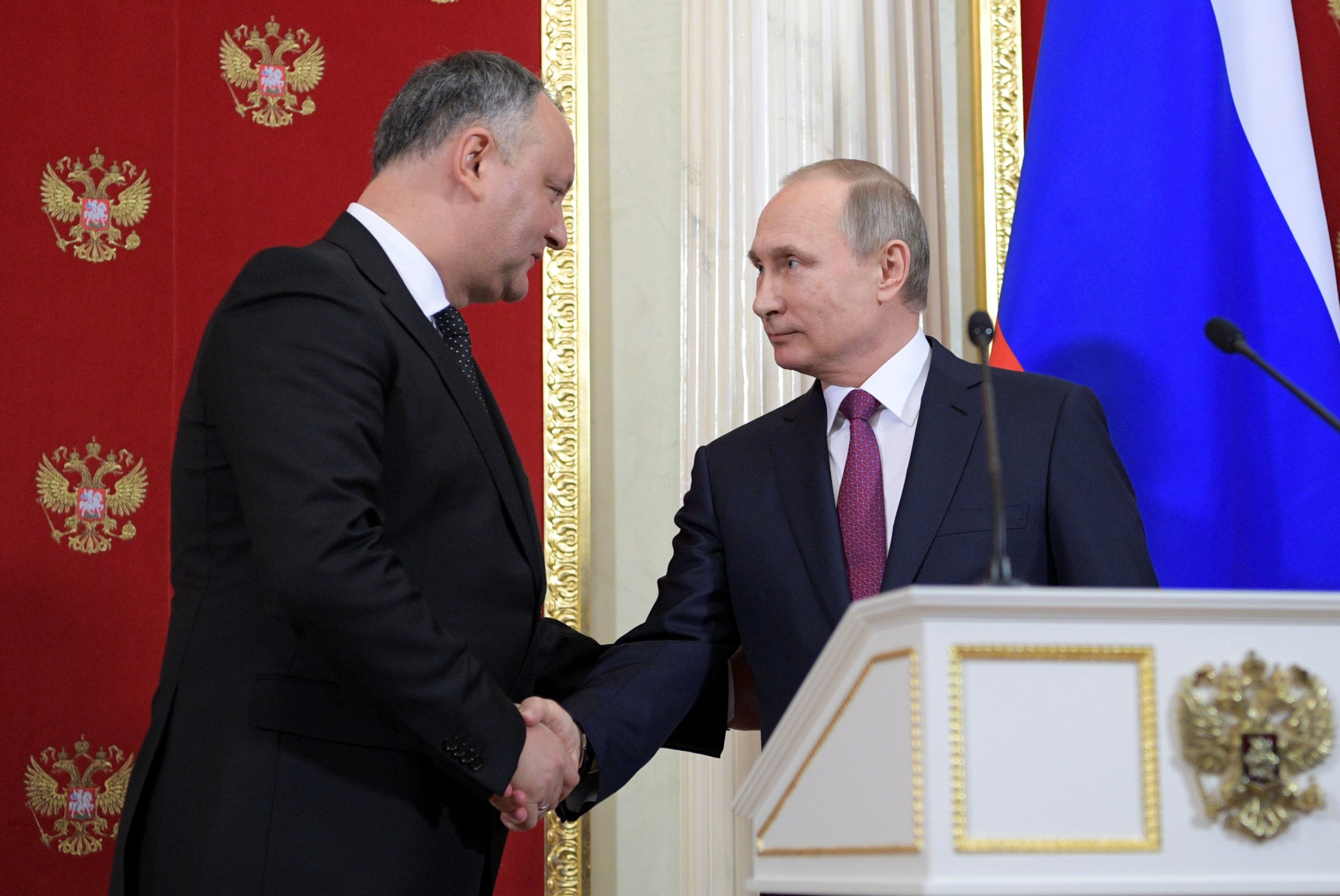 Moldova's Prime Minister Pavel Filip has clashed with the country's president over claims that the former Soviet republic could ditch an association deal with the EU in favor of Russia.
President Igor Dodon, an advocate for strong ties with Russia, said Tuesday that Moldova had not benefited from a 2014 trade deal with the EU, which is usually a precursor to membership. In a meeting with Russian President Vladimir Putin on Wednesday, Dodon said that the only outcome had been Moldovan businesses "losing the Russian market."
Prime Minister Filip did not hide his displeasure at Dodon's comments on Wednesday, reminding the president that he has no authority to "declare or make such decisions," Radio Free Europe reports.
Filip described Dodon's remarks are "pure rhetoric," as Moldova is governed by a pro-EU coalition in parliament, elected last year.
Dodon won the presidency in a tight election in November after campaigning for a referendum on Moldova's deepening relations with the EU, which he says have come at the expense of ties with Russia.
The president's role is largely ceremonial, however, and it is unclear if he will deliver on this promise as no such referendum has yet been announced.