After Mollie Tibbetts's Death, White House Releases 'Permanently Separated' Video About Illegal Immigration Crime
The White House released a video on Wednesday of families discussing the deaths of loved ones who were killed by undocumented immigrants following the killing of a 20-year-old woman from Iowa.
The video, titled "Permanently Separated," was posted to Twitter on Wednesday. The one-minute, 13-second video showed eight families telling their stories about their children being killed by undocumented immigrants.
Halfway through the video, the video reads that "their children were killed by illegal aliens in this country." Toward the end of the video, the families say they have been "permanently separated" from their loved ones.
"For 34 days, investigators searched for 20-year-old Mollie Tibbetts. Yesterday, an illegal alien, now charged with first-degree murder, led police to the cornfield where her body was found," the tweet from the White House read. "The Tibbetts family has been permanently separated. They are not alone."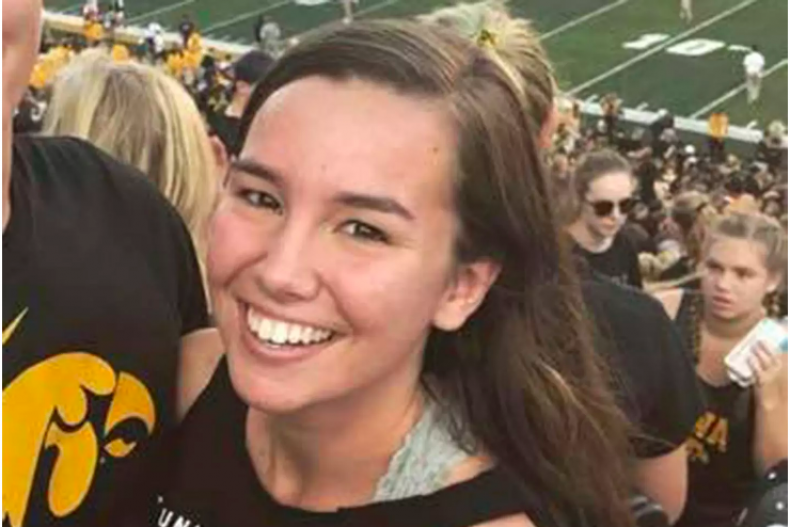 The newly released video comes just a day after officials announced they believed they had found the body of Mollie Tibbetts, who went missing in July. Officials said the man suspected of killing Tibbetts, Cristhian Bahena Rivera, abducted Tibbetts on July 18 before he allegedly killed her and hid her body in a cornfield. The 24-year-old who worked on Yarrabee Farms was alleged to be an undocumented immigrant from Mexico despite having passed government background checks, ABC News reported.
President Donald Trump has been outspoken about the death of Tibbetts. On Tuesday evening during a rally in West Virginia, Trump called the immigration laws in the U.S. a "disgrace."
Rivera's attorney announced on Wednesday, however, that the government is wrong and that Rivera is in the U.S. legally because his legal status was confirmed by an E-Verify electronic immigration status check, according to court documents obtained by the Associated Press.
"Sad and sorry Trump has weighed in on this matter in national media which will poison the entire possible pool of jury members," attorney Allan Richards wrote in a court document in response to Trump's statement at the rally, the Des Moines Register reported.
Newsweek has reached out to the White House for comment but did not hear back in time for publication.
Tibbetts's aunt, Billie Jo Calderwood, took to Facebook following the news of the death of her niece and encouraged supporters to keep an open mind after officials claimed that the suspect who killed the Iowa student was an alleged undocumented immigrant.
"Please remember, Evil comes in EVERY color," Calderwood wrote. "Our family has been blessed to be surrounded by love, friendship and support throughout this entire ordeal by friends from all different nations and races. From the bottom of our hearts, thank you."