Mollie Tibbetts's Father Appeals for Politicians to Show 'Decency' and Stop Using Death as 'Pawn' in Immigration Debate
Rob Tibbets, whose daughter, Mollie Tibbetts, was allegedly murdered by a Mexican undocumented migrant, has appealed to politicians and others to stop using her death as a "pawn."
In an Op-ed in the Des Moines Register Saturday, Rob Tibbetts wrote "At the outset, politicians and pundits used Mollie's death to promote various political agendas. We appealed to them and they graciously stopped. For that, we are grateful."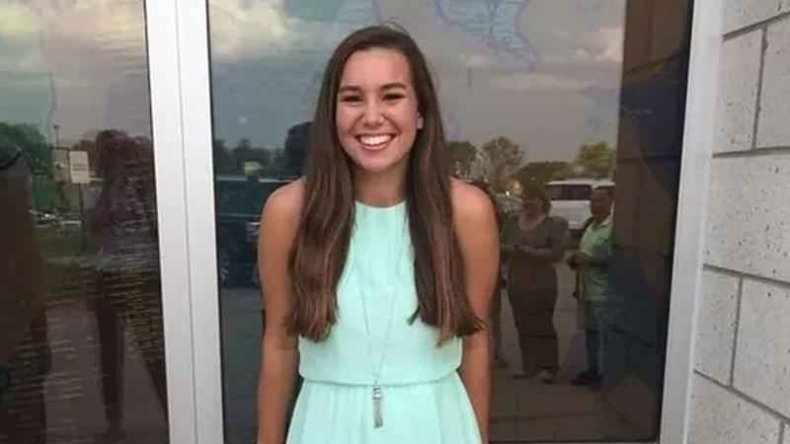 "Sadly, others have ignored our request. They have instead chosen to callously distort and corrupt Mollie's tragic death to advance a cause she vehemently opposed. I encourage the debate on immigration; there is great merit in its reasonable outcome," Rob Tibbetts wrote.
"But do not appropriate Mollie's soul in advancing views she believed were profoundly racist. The act grievously extends the crime that stole Mollie from our family and is, to quote Donald Trump Jr., 'heartless' and 'despicable,'" he wrote.
He continued: "At her eulogy, I said Mollie was nobody's victim. Nor is she a pawn in others' debate. She may not be able to speak for herself, but I can and will. Please leave us out of your debate. Allow us to grieve in privacy and with dignity. At long last, show some decency. On behalf of my family and Mollie's memory, I'm imploring you to stop.
In the same newspaper Friday Donald Trump Jr., the president's eldest son, had used an op-ed to blame Democrats for Mollie Tibbetts' death.
"The radical policies of the Democrats have left a trail of human wreckage in pursuit of their open borders dream," he wrote.
President Donald Trump has also seized on the murder to press the case for his anti-immigrant policies, declaring at an Ohio fundraiser in August that "Democrat immigration policies are destroying innocent lives and spilling very innocent blood."
Other relatives of Mollie Tibbetts had spoken out against her death being cited for political purposes before Saturday's appeal from Rob Tibbetts.
In the op-ed, Rob Tibbetts expressed his solidarity with Iowa's Latino community.
"The person who is accused of taking Mollie's life is no more a reflection of the Hispanic community as white supremacists are of all white people. To suggest otherwise is a lie," he wrote.
He continued: "To the Hispanic community, my family stands with you and offers its heartfelt apology. That you've been beset by the circumstances of Mollie's death is wrong. We treasure the contribution you bring to the American tapestry in all its color and melody. And yes, we love your food.
"To knowingly foment discord among races is a disgrace to our flag. It incites fear in innocent communities and lends legitimacy to the darkest, most hate-filled corners of the American soul. It is the opposite of leadership. It is the opposite of humanity. It is heartless. It is despicable. It is shameful."
Mollie Tibbetts went missing after setting out for a run on July 18 near her home in the town of Brooklyn, Iowa. The body of the 20-year-old student was found in a field Aug. 21. Cristhian Bahena Rivera, 24, has been charged with murdering her.