Robocall Allegedly From White Nationalists Uses Mollie Tibbetts' Death in Anti-Immigration Argument
An automated message reportedly from the white nationalist group The Road to Power is targeting people in the Des Moines, Iowa, area and claiming that despite what Mollie Tibbetts' family is saying, she would be against immigration.
The robotic call, which was sent to the Iowa Starting Line, begins with the explanation that 20-year-old Tibbetts was killed by an "invader from Mexico," whose "savage Aztec ancestors" also used knives to kill their human sacrifices.
Despite acknowledging that Tibbets' family has come out and said that she wouldn't blame people who are Hispanic for her murder, the recorded message said that the listener knows in their heart that her family is wrong about the "invasion of America by a brown horde."
The robotic voice claimed that if Tibbetts could be brought back to life, she would feel much differently about immigration.
"Now, Mollie Tibbets would say 'kill them all,'" the caller said. "We don't have to kill them all but we do have to deport them all."
The message labels mestizos, or men who are mixed race, as having low IQs and being "bottom feeding savages," that destroy their own countries before coming to the United States.
Unless America rebounds to become "whites only," the message claimed that the United States will suffer the same fate. The near minute and a half message concluded with a statement that it was paid for by The Road to Power dot com.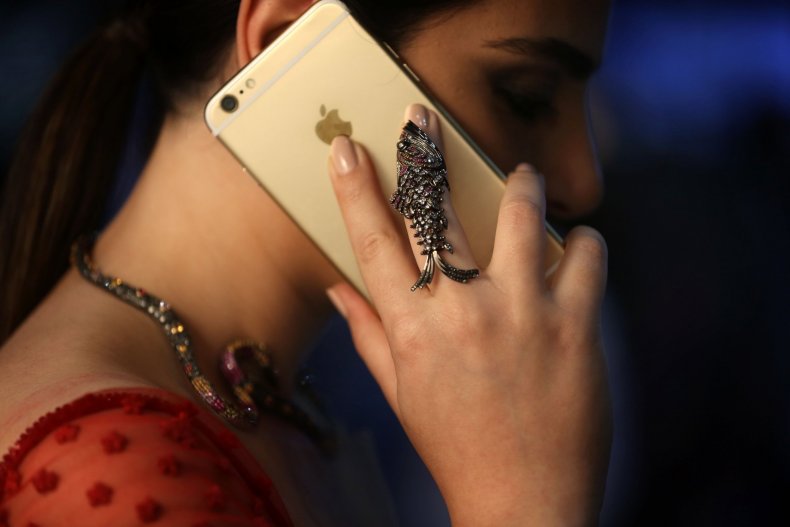 The caller ID identified the caller to be from Brooklyn, Iowa, where Tibbetts was abducted from, and came from the number 641-522-1488, according to the Iowa Starting Line. When Newsweek called the number, it was out of service.
This isn't the first disturbing robotic call the organization has claimed responsibility for and the Jewish Telegraphic Agency reported that in July, the group sent out a call encouraging California voters to "end the Jewish takeover" by voting for John Fitzgerald. Fitzgerald, an open Holocaust denier, is campaigning for a seat in the House of Representatives.
The Road to Power also called Senator Dianne Feinstein a "traitorous" Jew and encouraged voters to vote for her opponent, Patrick Little, instead.
For weeks, authorities searched for Tibbetts, who was reported missing after she didn't return from a run. Eventually, 24-year-old Cristhian Bahena Rivera led police to where her body was buried in a secluded farm. Rivera was arrested and charged with first-degree murder and was discovered to be in the country illegally from Mexico.
His alleged crime and immigration status sparked a national debate that garnered the attention of President Donald Trump. The White House posted a video on Twitter of other parents whose children were killed by undocumented immigrants and captioned the video, "The Tibbetts family has been permanently separated," in relation to the White House's border-separation policy.
Tibbetts' second cousin criticized people on Twitter for using her cousin's death as "political propaganda" and her aunt, Billie Jo Calderwood, wrote on Facebook that "evil comes in every color."
During Tibbets' eulogy, her father, Rob Tibbetts, didn't mention immigration specifically but thanked the Hispanic members of the Iowa community who were "incredibly helpful during the search."
Rivera is being held on a $5 million cash-only bond and if convicted, he faces life in prison without the possibility of parole.