The reward fund for information on missing student Mollie Tibbetts has almost reached $400,000, as police narrow their search for the University of Iowa sophomore.
Investigators in Iowa have identified several locations of interest in Brooklyn, Iowa, where the 20-year-old was last seen almost one month ago, Fox News reported.
The Crime Stoppers reward for any information leading to Tibbett's discovery had risen to $385,718 as of Tuesday. In the past two weeks, the Tibbetts family has teamed up with the organization, driving the fund to become Crime Stoppers's largest ever reward figure for a crime in Iowa.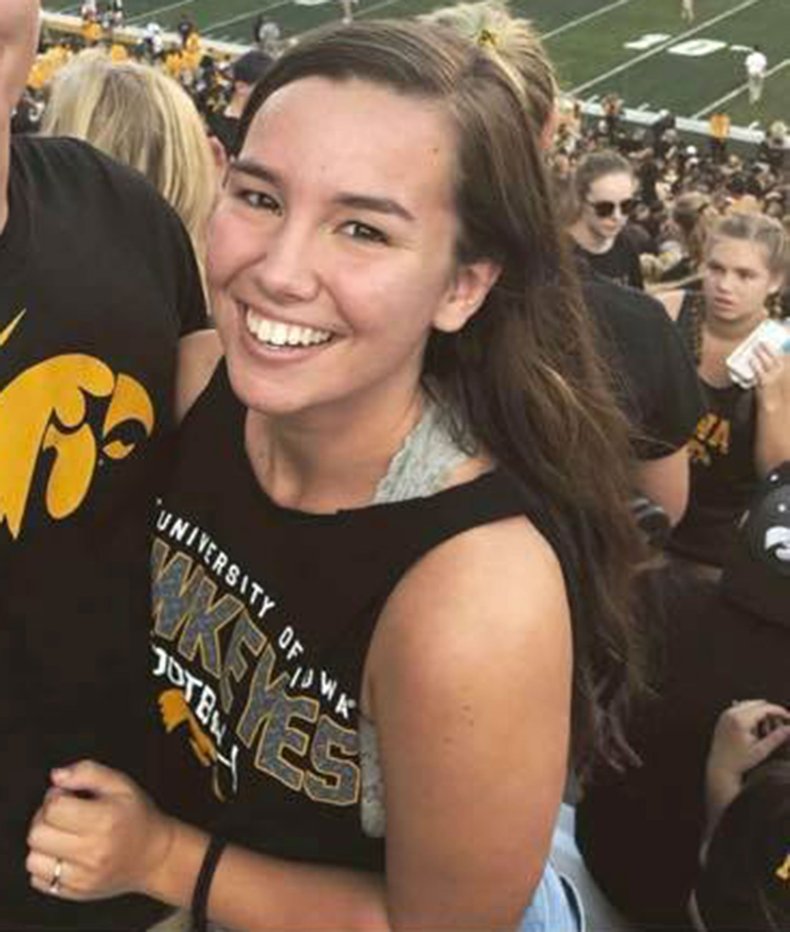 Police are focusing on five areas of interest in and around Brooklyn. They include a car wash close to the city's main thoroughfare and a truck stop along Interstate-80. Investigators are also analyzing a site close to Tibbett's boyfriend's home and two sections of farmland accessible only by dirt roads.
A notice on the Finding Mollie website, posted alongside the map of search locations, said the investigation is "currently seeking additional witnesses and wants to speak to anyone who was in the areas indicated below on July 18, 2018 between the hours of 5 p.m. and 10 p.m." It did not say why these spots are of importance.
Investigators explained, "Oftentimes, members of the community have information of value but do not come forward because of concerns that it may not be important or may be information law enforcement already has." The website noted investigators "have not ruled out any scenario that could explain Mollie's disappearance, we must consider the possibility that foul play is involved."
Tibbetts was last seen while jogging in Brooklyn on July 18. Since then, there have been "no credible sightings of, or communications with, Mollie since that time," according to the Finding Mollie website. Though police have received thousands of tips, none have led to her discovery
The student was dogsitting at the house shared by her boyfriend, Dalton Jack, and his brother when she disappeared. After her run, Tibbetts is believed to have returned to the house and sent a Snapchat to Jack, who was working 100 miles out of town and had not seen Tibbetts in person since July 16.
When she did not turn up for work the next day, a coworker told Jack, whose messages to his girlfriend went unanswered. He then began phoning around Tibbetts's friends and family to ask if they had seen her. The student's parents reported her missing on July 19.