Molly Ringwald Says It's 'Emotional' and 'Draining' Showing Her Kids Her Movies
Molly Ringwald is a 1980s icon who starred in some of the decade's emblematic teen movies but the actress—who is now a mother of three—finds it tough to show her kids her films.
"They keep asking. And I really do think that I need to do it, otherwise I'm gonna miss my window," Ringwald told Newsweek.
The 53-year-old is best known for three John Hughes films—Pretty in Pink, Sixteen Candles andThe Breakfast Club—released in the mid-80s. Not surprisingly, some elements of the movies have not aged well, which is why Ringwald is hesitant to show them to her 12-year-old twins, daughter Adele and son Roman.
She and her husband Panio Gianopoulos also have an older daughter, 17-year-old Mathilda.
"You know, I do want to do it but it's very emotional for me. I showed them to my elder daughter and I found that it was almost draining for me to do that.
"But, yeah, it's gonna happen any day now," she said.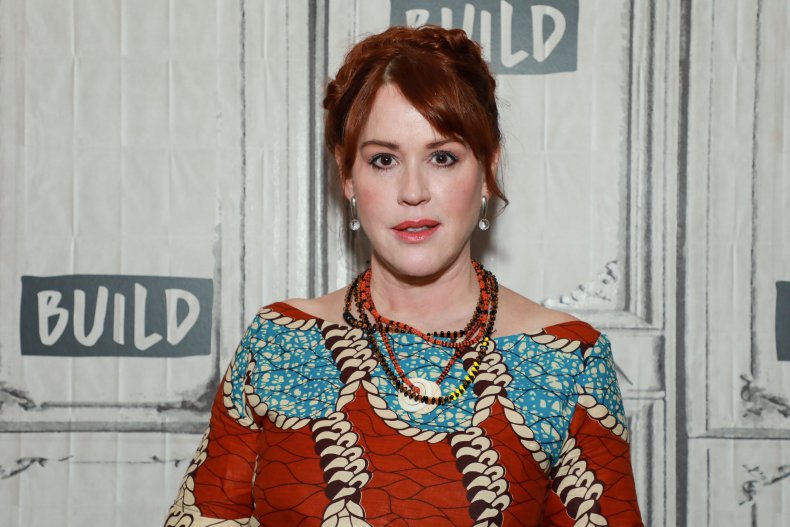 During an appearance on The View in July, Ringwald revealed that her daughter Adele is "super woke" and she is worried about how the 12-year-old will react to some aspects of the movies. The actress has expressed some concerns herself and in 2018 wrote an essay for The New Yorker about revisiting the Hughes films in the age of #MeToo.
The much-loved actress is now working as an advocate and spokesperson for the National Meningitis Association and the 16 Vaccine campaign, which urges teenagers and their parents to get the second of two bacterial meningitis vaccine shots.
"I got involved because it came to my attention that people weren't really protecting their kids against meningitis meningococcal disease. It's rare, but potentially deadly," Ringwald said.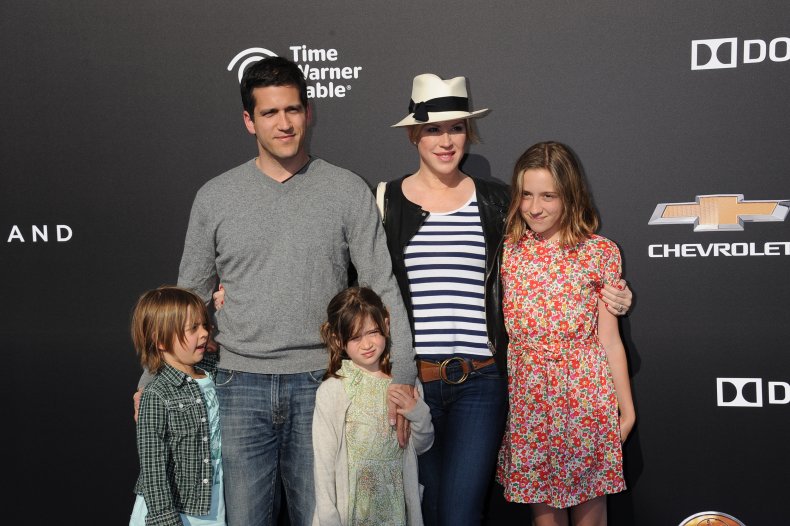 "I have 12-year-old twins and a 17-year-old daughter so it's something that I think about a lot. As a parent, you really want to do everything you possibly can to help protect your kids."
Ringwald also revealed that being a mother has been her "most challenging" role yet.
"It's the most rewarding," she added. "But it's something that no matter how prepared you might be for it, it's always surprising."
Unfortunately, playing teenagers has not helped her to parent them. "One would think that I would have some special insight into being a teenager after having been one of the most famous teenagers ever," she joked.
Instead, she said, "I find that I really am in the weeds, along with every other parent. Because every teen is different—and I think that it's much harder to be a teenager now."
Parents can visit The16Vaccine.org to learn more about meningococcal disease and prevention, hear firsthand stories from survivors and advocates, and access educational resources.