Mom Accused of Starving Teen Daughter Backed Online: 'Spoiled'
A mom accused of "starving" her teenage daughter is being supported by fellow Mumsnet users.
Sharing her frustration with the parenting site's Am I Being Unreasonable? (AIBU) forum, user Ohdesr said she'd fallen out with her daughter over dinner.
"So I am really trying to use everything we have in the house before shopping for more," she wrote. "Today, I made homemade tomato soup and garlic bread. My teen complained it's not filling enough so they don't want that."
Unhappy with that night's dinner option, the teen complained for the next hour that her mother was "starving her."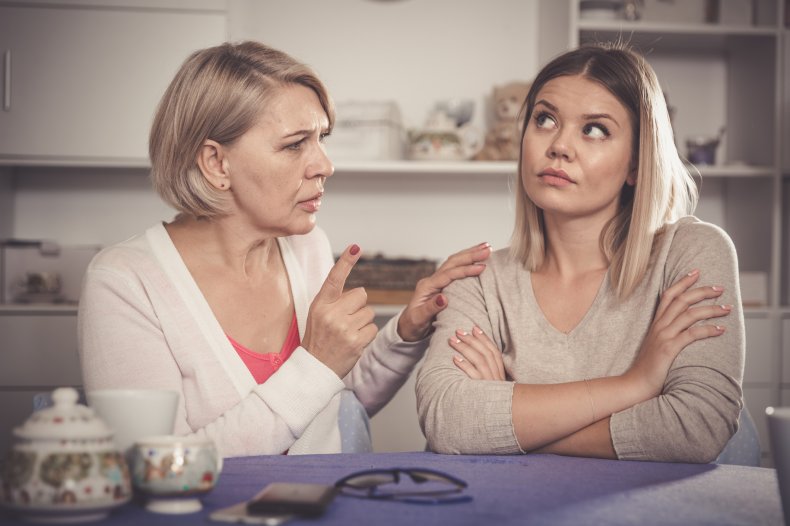 "I gave her a list of things she could eat, tuna pasta, tuna mayo jacket potato, omelette, pesto pasta, even cereal," the poster explained. "She has now gone off in a strop because I won't go to the shop to buy her something saucy (?!)."
The teen refused to eat any of the available options because "nothing sounds nice," and instead messaged her father to complain.
"AIBU?" the poster asked.
In the poll attached to the post, fellow Mumsnet users believed the teen's attitude was unacceptable, with 95 percent called her actions "unreasonable."
How to Handle 'Irrational' Teen Behavior
Angela Karanja, psychologist and founder of the parental support service Raising Remarkable Teenagers, said adolescent behavior can seem pretty unreasonable—but it's not always their fault.
"Adolescents are at a crisis stage of development where their brain, in particular their frontal lobe, is not yet fully developed," she told Newsweek. "[The frontal lobe] is responsible for reasoning."
Nevertheless, this doesn't mean that parents should let bad behavior slide.
"The brain is malleable to suggestions, observations and learning and is able to adapt," Karanja said.
"As parents or carers, if we exercise clear, consistent and firm boundaries—which are then backed up by consequences—then teenagers soon learns what is acceptable and what is not."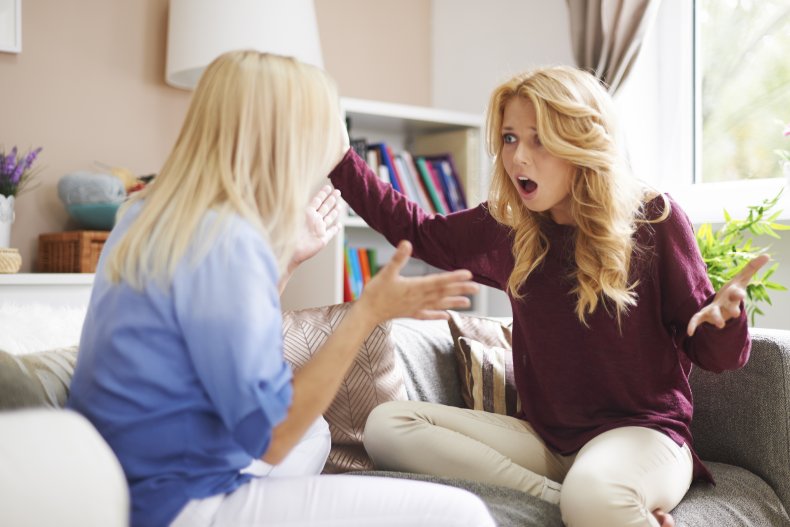 Instead of trying to understand a teenager's seemingly illogical behavior, Karanja suggests asking yourself how you can encourage them to make positive choices as they develop.
"For example, if the teen throws a teen tantrum because the exact food they want is not available, that's their choice," she said. "Unfortunately many parents feel defeated and blame themselves for their teen's tantrums. Why? Because teens are notorious for allocating blame and will try and make us feel guilty for not bowing to their demands. Their actions and attitude are their responsibility, but be focused and stick to your lane as a parent."
'She's Starving Herself'
Mumsnet users were unimpressed with teen's tantrum, with WiddlinDiddlin calling her "a brat."
"What a spoilt little madam!" agreed Mariposista.
"How entitled is she, treating you like some kind of kitchen maid or short order cook, on hand to cook a special meal for her," said Lobelia123.
"I had a very similar argument with a 2 year old today!" wrote NuffSaidSam.
"She needs to give herself a good talking to..." commented Fairislefandango.
"She's starving herself by not eating the food," said Hawkins002.
"Tell her to cook her own food, you have offered reasonable ideas and she has rejected everything," suggested Cherrysoup.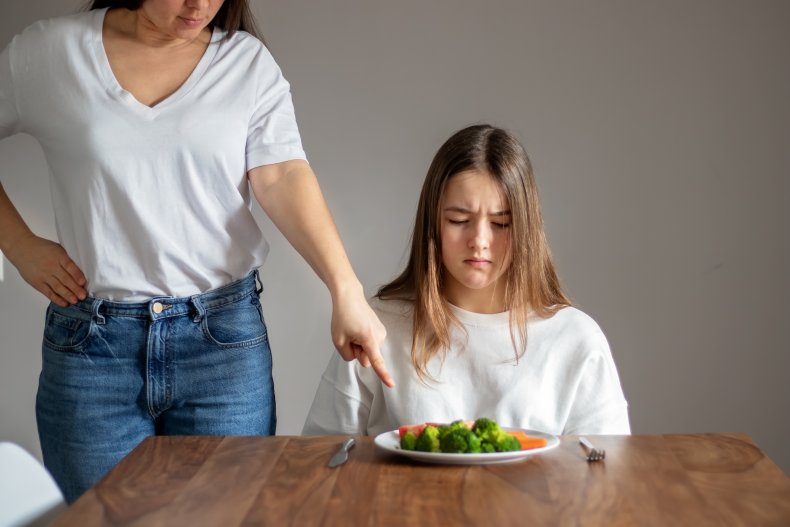 However, some users took the teen's side, with TenoringBehind commenting: "I'd probably have a tantrum if offered soup and bread for dinner."
"I do remember being a teenager and I did tend toward the dramatic, I probably would have thought I was being starved too - always ravenous!" said philautia.
"Teens are bottomless pits and do need something more substantial," agreed RobertaFirmino.
While BethDuttonsTwin wrote: "Tomato and lentil soup sounds miserable for dinner tbh - unless accompanied by a huge grilled cheese sandwich to dip in! "I'd not be enthusiastic about that either."
Ohdesr isn't the only mom to struggle with teenage tantrums. A man was recently blasted online after throwing his adopted child out during an argument, while a teen ruining a celebration meal with her bad attitude was dubbed "p****" by Reddit users.
A Newsweek reader also recently wrote to our What Should I Do? column, asking for help in managing her "moody" teenage granddaughters, who turn into "brats" when they don't get their way.
If you have a family dilemma, let us know via life@newsweek.com. We can ask experts for advice, and your story could be featured on Newsweek.