A woman is in police custody after allegedly admitting to police that she shot her 4-year-old daughter while cleaning her gun in their Detroit home.
The woman, who has not been publicly identified, initially told police that a man attempted to steal her purse while she was going into her home. After she resisted, she said the man shot her daughter twice. But as police investigated, her story started to unravel.
Detroit Police Chief James White said on Friday afternoon that they were looking for an African American male and an F-150 truck that was seen leaving the location. However, he added that the crime scene was inside the home, something that was inconsistent with the woman's story that someone robbed her as she was approaching the home.
"We're trying to piece it all together. The puzzle isn't coming together the way it should at this point," White said during a press conference that Newsweek watched. "We've got a lot of questions we've gotta get answered."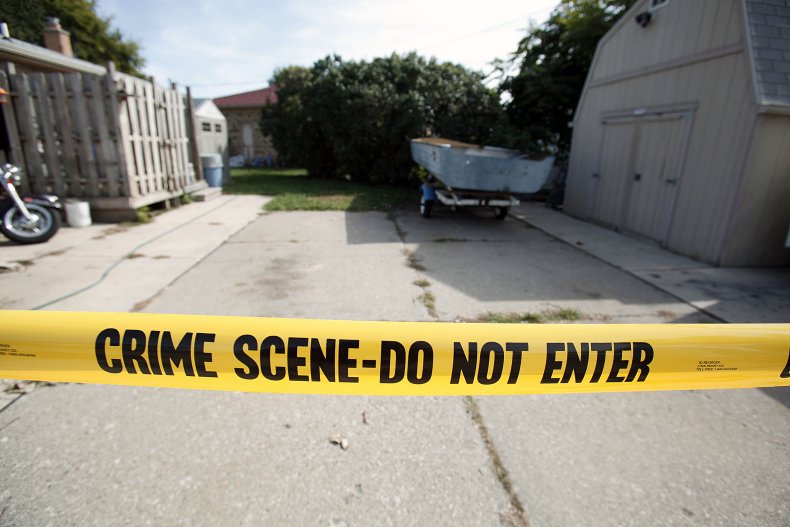 While police initially believed it was a random robbery, Detroit police told Newsweek the woman later admitted to shooting the 4-year-old. She reportedly said it happened when she was cleaning her firearm.
"Regardless of how this story comes together, the bottom line is we have a 4-year-old baby shot at this house. We're going to put all of our efforts into getting the person who shot them. Believe it. Our officers are going to work this case and we're going to get this person into custody," White said during the press conference.
Police wouldn't elaborate to Newsweek as to if the woman was still in police custody or if she had been charged. However, Detroit news station WJBK reported the woman was taken into custody on Friday.
The child was taken to the hospital and in critical condition. White expressed hope that the child would survive and said she was expected to recover. The police chief said the shooting should have never happened and categorized it as "unnecessary gun violence."
Over the last year, Detroit saw a 4 percent reduction in criminal homicides, a 9 percent reduction in non-fatal shootings and a 17 percent reduction in robberies. White wrote on Facebook that the goal is to "build on this momentum," in part by increasing police presence.
"We're going to go to work and get the perpetrator off the street and we're going to bring them before the court for justice. For this child," White said.