Mom Allegedly Faked Daughter's Terminal Illness for Free Trips and Donations
An Ohio mom has lost custody of her 11-year-old daughter after multiple accusations that she has been faking her child's terminal illness.
According to an investigation by The Repository in Canton, Lindsey Abbuhl, 34, is the focus of criminal inquiry, as her daughter's apparently falsified medical condition was allegedly used by the mom to garner donations.
Rylee Abbuhl, who has been put in her care of her father, Jamie, was said by her mother to suffer from a "central nervous system malfunction" that would ultimately kill her. As The Repository wrote, Rylee's condition was well-known in the Canton community and was believed to be true by friends, media outlets and even Rylee.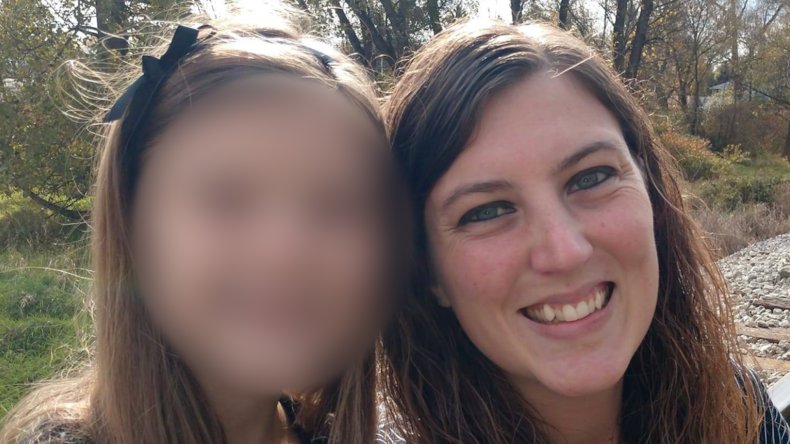 Lindsey has not been charged with a crime, but Stark County Children Services filed an official complaint in Family Court, backed by a medical professional who reportedly reviewed Rylee's extensive medical records.
According to The Repository, the complaint states that "there is no evidence to support" the idea that Rylee suffers from a terminal illness, and it alleges that Lindsey "has been using Rylee's medical condition to obtain funding for trips, housing and other expenses for the last several years."
Additionally, the complaint says that Rylee has been seeing a counselor for the past three years, in order to "process her own death." The counselor, apparently, only recently discovered that Rylee is not actually ill.
Rylee is said to have believed the claims about her health and even went so far as to ask a friend to serve as pallbearer in her funeral.
Lindsey has publicized her daughter's alleged illness on social media for at least two years, during which her posts were met with sympathy. Social media attention led to fundraisers for Rylee's medical expenses, like a recent youth softball tournament called "Rylee's Warriors."
Lindsey and Rylee also took numerous trips related to her illness.
Suspicions regarding Rylee's health had been brewing in the community. The Repository reported that "several" people contacted them regarding past media coverage, "wondering if Rylee was as sick as Lindsey portrayed."
The situation has reminded some of the infamous case of Dee Dee and Gypsy Rose Blanchard, which was the inspiration for the Hulu series The Act and the 2017 documentary film Mommy Dead and Dearest on HBO.
Newsweek reached out to the Stark County Sheriff's Office and Abbuhl for comment but did not receive a reply in time for publishing.
Last week, a TikToker shared a photo from a childhood trip to a Disney park, in which Gypsy Rose is seen in the background. The TikToker says her family "wished [Gypsy Rose] prayers" at the time and that they were shocked when, years later, the truth about her condition was revealed.