Mom Arrested After 5-Year-Old Daughter's Body Found in a Closet, Says She Was Victim of Toilet Cleaner Spill
Tuesday, Priscilla Nicole Torres, 27, of Houston, Texas, was arrested in connection with her 5-year-old daughter's death. Torres confessed to police that she had hid the girl's body in a closet after she died, allegedly from being burned by toilet cleaner.
Torres' daughter, Sierra Patino, was found Monday when Torres' parents arrived at her apartment. They were looking for their granddaughter, as they hadn't seen her in several days. But when they arrived in the apartment, they were hit with the smell of a decaying body and called 911.
According to the Houston Police Department, Patino's body had been decaying in the closet for six days. Investigators are looking into Patino's death to determine whether it was accidental or intentional.
"It's very troubling," HPD Lt. Larry Crowson told KTRK-TV. "No matter how the child died, you know, whether it's an accidental or intentional death, for a body to be in a closet for several days, that's just unthinkable."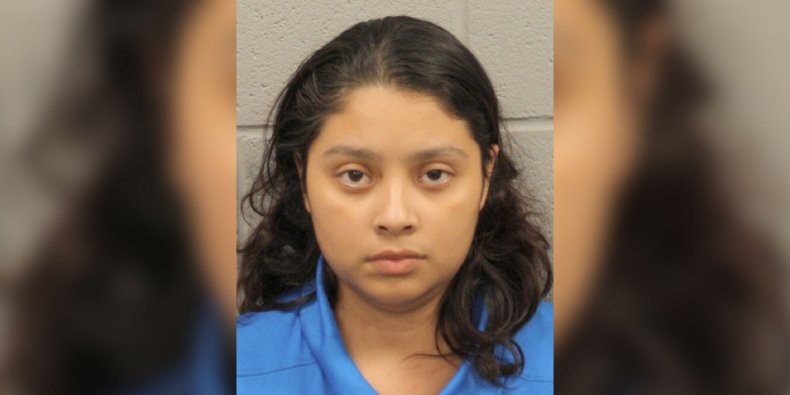 Since her arrest, police say Torres' story has changed. Initially, it was believed that Patino died from ingesting chemicals, as Torres told police Patino suffered for days from stomach complications. Torres later told police she had been bathing the girl when a bottle of toilet cleaner fell into the bath. She said Patino's face started to peel and she died the next day.
Next, she told police that it was her live-in boyfriend who had offered to bathe Patino while Torres made dinner.
"The door was closed and upon opening the door, she observed her boyfriend with the daughter ... She said daughter was exhibiting chemical burns to her extremities, also some redness and bruises to forehead," police told KTRK.
Her boyfriend was interviewed by police, but has not been charged.
Torres says she wrapped her daughter's body in a blanket, and put her in the closet. She told police she didn't call for help because she was afraid of Child Protective Services.
Patino's body has been autopsied, and police are waiting for the report to determine the exact chemical and how she died.
Torres is held on a $50,000 bond. She has been charged with tampering with evidence — human corpse, a second-degree felony in Texas. Torres could face 20 years in prison and a $10,000 fine if convicted. Houston police have said that additional charges are possible.
Patino's family has set up a GoFundMe to help pay for Patino's funeral expenses. According to Rick Buentello, the organizer of the fundraiser, Patino's grandparents were considering having Patino's body cremated due to the cost, but hope to be able to pay for a funeral service and headstone. So far, the GoFundMe has raised just over $5,000 of its $12,000 goal.