Mom-To-Be Backed Over Plans To Give Child 'Cruel' Name
A mom-to-be has been backed after her friends told her that the names she and her husband have selected for their new baby are "cruel."
In a post on the London-based discussion site Mumsnet, user BooksBooks shared how she and her husband are expecting their first child together in June.
"We are both fans of traditional names and so have decided on Arthur for a boy or Edith for a girl—we've decided to wait until the actual birth to find out the gender," said the woman. "I think these names are really sweet and could work for both a child and adult. Both our families have said they love the names."
But when the couple revealed their name choices to their friends, the response was not as positive.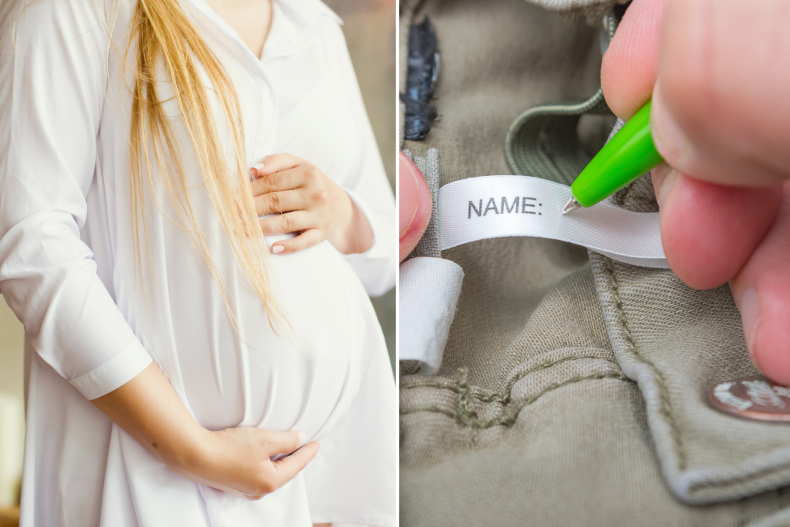 "When I mentioned it to my friends they started laughing and told me it was cruel to name our child something so old fashioned as they'll be ridiculed at school," said the mom-to-be.
Taylor Humphrey, a name expert and founder of What's in a Baby Name told Newsweek: "Arthur and Edith are phenomenal names—classic, timeless, ripe for revival, and currently rank in the U.S. Most Popular Baby Names (Arthur #155, Edith #492).
"I can't recommend these names enough," she added. "Arthur is both stately and grand, but also legendary. It has a magical literary charm, and is associated with British royalty. What is there not to love? Edith is an equally strong choice for a woman, providing an excellent, more unique alternative to more popular 'olden day E names' like Evelyn or Eleanor."
Online, Mumsnet users were also quick to back the so-called "old-fashioned" names, with many saying that they really liked them.
"Your friends sound vile," said one Mumsnet user.
"They are lovely names. Take no notice of anyone else," read another reply.
One Mumsnet user said: "Classrooms are full of Arthurs and Georges and Stanleys and Bestys and Elsies."
Humphrey explained that names tend to come into and out of fashion with something that she calls "The 100 Year Rule."
She explained: "Names tend to be recycled every 100 years or so as grandchildren choose to honor their grandparents by choosing to use their names for their children."
When it comes to sharing your name choices, being open isn't always the best idea.
"It breaks my heart when I hear that a mother—feeling excited to share the joyous news that she has chosen the perfect name for her baby—has been met with ridicule by friends and family," said Humphrey. "So often, friends and family will sully parents' name choices with their unsolicited advice and uninformed opinions. This is the basis for my one rule of baby naming. Never share the baby's name before they are born."
"They're both great names and not at all out of place for any kid in 2023," said another Mumsnet user of the names Arthur and Edith. "Your friends are a*******."
"The last thing a woman should worry about in pregnancy is what her friends think of her name choice. Choosing a name that resonates with the soul of the child that is growing within you is one of the most sacred acts on Earth," said Humphrey. "It's a collaborative process between you, your child, and your partner if you have one. No one knows your child like you do—not your friends, not your extended family—so why would you consult them on such a personal matter?"
Humphrey explained that such opinions can even be put down to name bullying—something that can have a real impact on parents and children.
"Name Bullying causes a parent pain. It makes them question their own preferences and intuition," she explained. "Further, where do you think kids get the idea to bully someone because of their name? If we, as mature adults, respect people's names, regardless of our opinions and preferences, our own children are less likely to make fun of other kids on the playground for their names."
Newsweek was not able to verify the details of the case.
Are you and your friend stuck in an argument? Let us know via life@newsweek.com. We can ask experts for advice, and your story could be featured on Newsweek.