Mom Calls Out Jo-Ann Fabrics for Employee's Comments About Autistic Son
A mother's furious response to her child's treatment by a Jo-Ann Fabrics employee went viral this week, ending in the worker's termination.
"I hope that parents learn that advocating for their children is so important," Piper Gartner Phillips told Newsweek.
Phillips, a dressmaker in Pullman, Washington, said her 7-year-old son Hugo has developed an affinity for wearing dresses. Hugo is autistic and has shown signs of being gender-queer, according to Phillips. After he was recently bullied at school, she decided to cheer him up by making him a new dress—so the pair headed to a Jo-Ann Fabrics store.
Phillips described what happened next in a TikTok video on Thursday, swiftly racking up over 4 million views.
"We're making a Spider-Man dress," said Phillips. "He's already picked out the fabric and he wants to get blue fabric for the sleeves."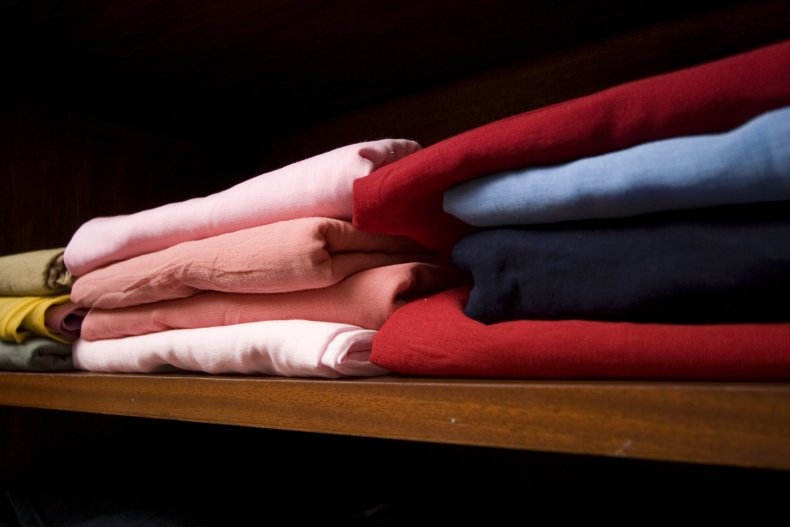 When they brought their item to the counter, Phillips recognized the employee who was cutting fabrics. She explained that she used to work at this store.
"When I was a manager there, she had a history of arguing with managers and saying really inappropriate things to customers and to employees about LGBTQ matters and religious matters," said Phillips.
The employee asked what they were making, to which Hugo replied, "A Spider-Man dress."
Phillips said the worker appeared confused. She inquired whether he meant "a shirt and some pants," then asked if the dress was meant to be a "costume."
"She looks at me and she goes, 'He can't wear a dress,'" Phillips recalled. "And then she looks at him and says, 'Dresses are for girls.'"
The mom's "blood was boiling," she told millions of TikTok viewers. She planned to boycott Jo-Ann Stores until the employee was fired.
After her video went viral and the internet flocked to Hugo's defense, Phillips got her wish.
A Jo-Ann Stores spokesperson told Newsweek, "As soon as we saw the video on TikTok, we launched an internal investigation and reached out to Piper. After speaking with other Team Members who witnessed the interaction and following our due HR process, we determined the Team Member should be terminated immediately."
Phillips said, "I was shocked and pleased that it ended the way it did. Jo-Ann really stepped up and proved they believe in their policies. I feel safe bringing my son to any Jo-Ann store now."
Although a growing proportion of Americans say they are comfortable with their children coming out, acceptance of transgender and nonbinary children lags that of other queer identities.
In a March 2022 survey by The Trevor Project, 62 percent of U.S. adults said they would be comfortable with their children coming out as gay, lesbian or bisexual. Comparatively, 50 percent said they would be comfortable if their child came out as transgender or nonbinary.
Even as social changes usher more progressive views and policies related to sexual orientation and gender in certain communities, parent-child relationships remain one of the strongest predictors of adjustment in LGBTQ youth, according to a study in the Journal of Adolescent Research.