Mom Who Called Woman 'Child Abuser' for Cooking Her Kid Frozen Food Dragged
A mother who called another parent a "child abuser" after she gave her youngster chicken nuggets and fries has been slammed online.
In a viral post shared in the popular AmITheA**hole sub, which can be read here, Reddit user homecook1000 explained she made her son's friend some junk food as he was described as a picky eater.
The post clearly resonated with other Reddit users as it has racked up more than 15,200 upvotes since being shared on May 30.
User homecook1000 explained her son and his friend, both 9, were both going to eat at home together before the boy's mother came to pick him up.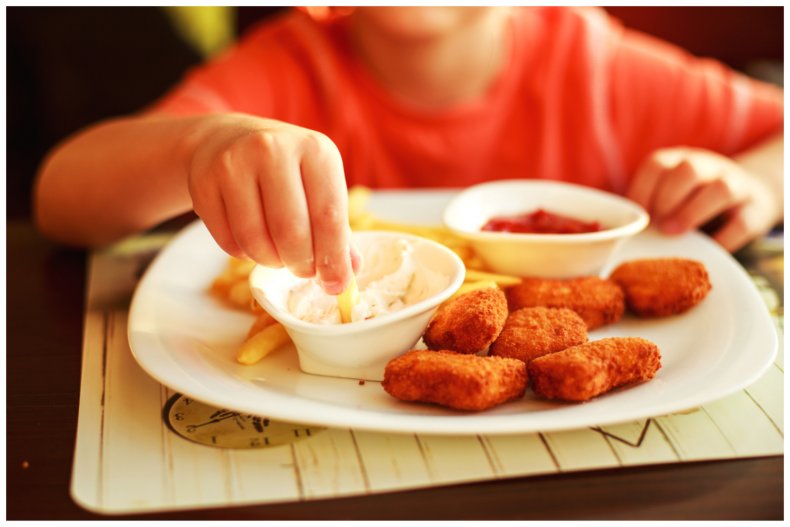 She added that Indian food was typical at the house, but was told that her son's friend was "picky" and would likely want something else.
The mother explained she had fries and chicken nuggets in case their son had picky friends over. She offered them to the boy and claimed there was no issue until after the child's mother came to collect him.
In the viral post, the Reddit user said: "I get a text later asking why I fed her son frozen food when I cooked a fresh dinner for everyone else. I told her my son said the boy wouldn't eat what I was making.
"She said I should have made him something also instead of just getting freezer food. I told her I provided free childcare without notice, and her kid chose not to eat what everyone else ate.
"I continued that when I was a child, my mom didn't offer anyone alternatives to what was made, so he's lucky I accommodated him. She told me she wouldn't let her son stay with a child abuser."
Since the post was published, more than 1,198 people have commented, with many dunking on the child's mother.
One Reddit user said: "Seriously, I'm glad OP [original poster] found out she was nuts over chicken nuggets and not tripping in the yard. Good riddance."
Another added: "Only abusive parents feed their kids frozen nuggets. The rest of us at least cook them first."
Aird commented: "So, turns out me and all my siblings were suffering abuse when we tucked into our potato waffles and nuggets. You live and learn. NTA (not the a***hole) laughably so."
Newsweek has contacted homecook1000 for comment.
According to a 2020 Harvard University study, there are several things parents can do to ease the strain of children's picky eating habits which include the following:
Having family meals as eating together puts emphasis on the social aspect of eating rather than the food itself
Don't force the child to eat and instead encourage them to try new food without demanding they finish everything on the plate
Involve your child in meal planning and preparation by looking at recipes together and getting them involved with shopping for the food
If you have a similar family dilemma, let us know via life@newsweek.com. We can ask experts for advice, and your story could be featured on Newsweek.