Mom 'Devastated' by 10-Year-Old Son's Resentful Behavior on Vacation Backed
A mother has asked Mumsnet for help with her 10-year-old son, after he has "developed this horrible snipey streak", prompting some users to suggest, "he's trying to tell you something."
In the post, she writes: "We (me, dh and ds 10) are currently on holiday (vacation) in a fab hotel but I'm on edge and so upset tonight Ds is the absolute apple of my eye, I adore him and throw praise and attention at him."
She continued: "He must have criticized / sniped at me literally dozens of times today and yesterday - mam (mom) can't sing, there's literally nobody worse -you can't throw the ball straight / you're literally rubbish / you're the worst thrower / you can't even catch (in the pool) -mam is the worst dancer / everyone is a better dancer than mam -mam chose the worst sun beds / put the towels on wrong.
"It sounds ridiculous - and I feel childish for being upset but it feels constant."
The frustrated mother explains how she has tried explaining how hurtful his behavior is, given him time-outs, and taken his technology away, adding: "He apologizes, acts sorry, tells me he loves me then literally the next thing out of his mouth is negative towards me...Ds is usually a good lad. He's always erred on the negative side which we're trying to steer him away from but it's another level this week.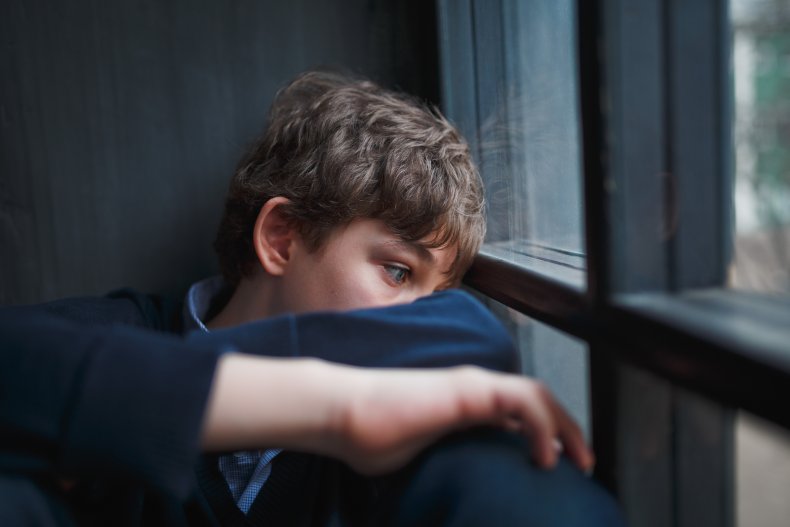 "Not sure why I'm posting but dh is having a cool bath and ds is snoring in the bed next to mine looking angelic and I'm feeling emotional Please help me rescue the holiday (vacation) and my relationship with ds."
Some users suggested that there is an underlying issue. One person wrote: "He's trying to communicate something here and I very much doubt it's a reflection of how he feels about you" while another wrote, "He's trying to tell you something. Is DH his dad? Is he spending time elsewhere? And what's his social media, tech usages, are you checking it all."
Some users suggested that his behavior is just part of a 'phase', "I think it's just a phase they go a bit at that age", wrote one person, "Op if there are no other issues it's probably just him heading into the teenage stage where they have real mixed emotions towards their parents and start finding them a bit cringy but don't really know what to do with it."
Very few parents will say they escaped the terrible teens, but occasionally a child's behavior is down to more than just hormones.
Empowering Parents.com list the below as "normal teen behaviors":
"During normal adolescence, you might observe any of the following about your child's behavior:
Is moody and secretive
Spends much of their time alone in their room
Gets frustrated easily and stomps out of the room
Is short-tempered and impatient, especially with parents
Doesn't want to spend time with the family
Is late for curfew
Says things like, "Only my friends understand me! I hate it here, I wish I could leave."
Is discontented and restless
"As unpleasant as it is at times, this is all part of the way teens and pre-teens individuate from their parents—it's part of the transition from childhood to adulthood."
If you have a similar family dilemma, let us know via life@newsweek.com. We can ask experts for advice, and your story could be featured on Newsweek.