Mom Claims to Spot Missing Son on TV Report One Year After He 'Ran Away'
Viewers across the country were touched by the story of a homeless teen in Mississippi who reunited with his dog after he was forced to surrender her to an animal shelter. But one viewer claimed to have a particular bond with the 17-year-old boy, calling a local news station to say that she was his mother.
It all started when the unnamed teenager approached an animal shelter in Senatobia, Mississippi, last week, saying that he was living under a bridge and could not take care of Jada, his 4-month-old puppy. A Facebook post from the shelter led Senatobia police officers to locate the teen and connect him with a local family that came forward to shelter him. While living with this family, the teenager reconnected with Jada in an emotional reunion captured on local TV news—and that was where the story seemed to end.
That was until a woman claiming to be the boy's mother called WREG-TV. She told the local station that she had reported her son missing a year ago and "started crying" when she saw him on TV.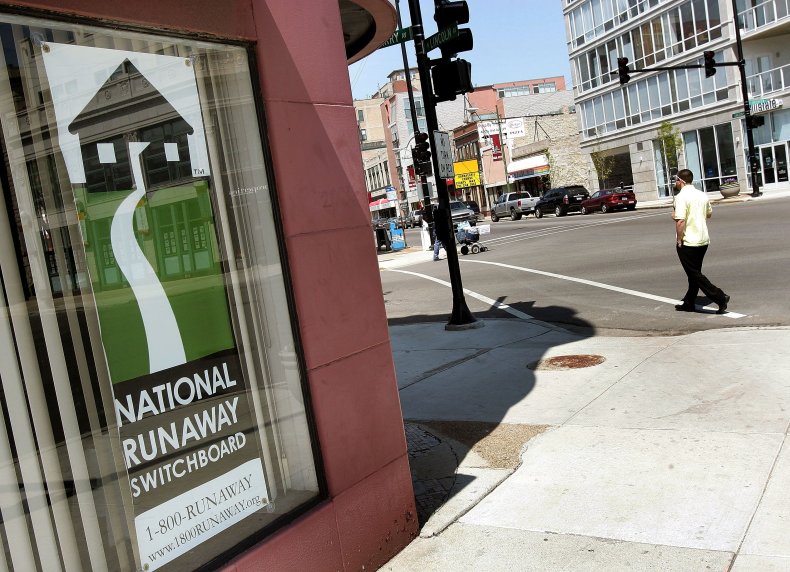 The anonymous mom said he ran away after being "grounded" and pleaded for him to return to her. "I just want my baby, and anybody should understand that when they lose a child and he's still alive and he can come back at any time, but instead of bringing him back to me, they put him with some strangers," she told the station.
But Detective Brannon Rushing with the Senatobia Police Department told Newsweek a different story. He confirmed that the 17-year-old was reported missing in April of last year and his case went cold until the animal shelter's Facebook post last week.
As for why he was placed with "strangers," though, Rushing said it was a court order that placed the teen with a local family. Police records show that his mother was arrested in connection with the investigation into his disappearance on May 6, 2021.
As many as one in 20 youth run away from home every year, according to the American Academy of Pediatrics. These youth exhibit high rates of trauma, mental illness, substance abuse, pregnancy and sexually transmitted infections.
Most commonly, juveniles in contact with the National Runaway Safeline report running away because of family dynamics including family rules, blended family, divorce or custody issues, the death of a family member and teen parenting.
The second-most common reason is emotional, physical and sexual abuse and neglect.
Other contributing factors are mental health challenges, conflict with peers and poverty.