Mom Crashes Car 'to Prove That God Would Protect' Her Kids: Police
A Georgia woman has been charged with child cruelty after allegedly crashing her SUV into a utility pole on purpose to teach her children a lesson about God.
Before the crash, which happened in Norcross, a city in Georgia's Gwinnett County, Bakari Warren allegedly drove across the wrong side of the road to reach the pole. Warren told police that "she wanted to prove that God is real and God would protect them," Norcross Police Sergeant Eric Butynski told Newsweek.
The children, ages 5 and 7, were not hurt in the March 21 collision and were released to their grandparents at the scene, Butynski said.
In a video of the incident on WSB-TV, an SUV quickly moves across the top of the frame—over a few lanes of roadway through a broad and empty intersection—and into a pole on the other side. When the vehicle slams into the pole, sparks fly and a cloud of smoke or dust unfurls from the front of the car. Police video from when the first responders were on the scene shows the children stepping out of the SUV, apparently uninjured.
Warren was not injured either, and the sergeant said she was not found to be intoxicated or driving under the influence of drugs.
She "told the kids to buckle up" and "the next thing you know she crossed over the grassy median" onto the wrong side of the road and then crashed into the pole, Butynski said. He added that because it was shortly after midnight, there was not a lot of traffic on the road. But Warren had been driving on a major Norcross thoroughfare and things "could have been a lot worse" if the incident occurred during the daytime.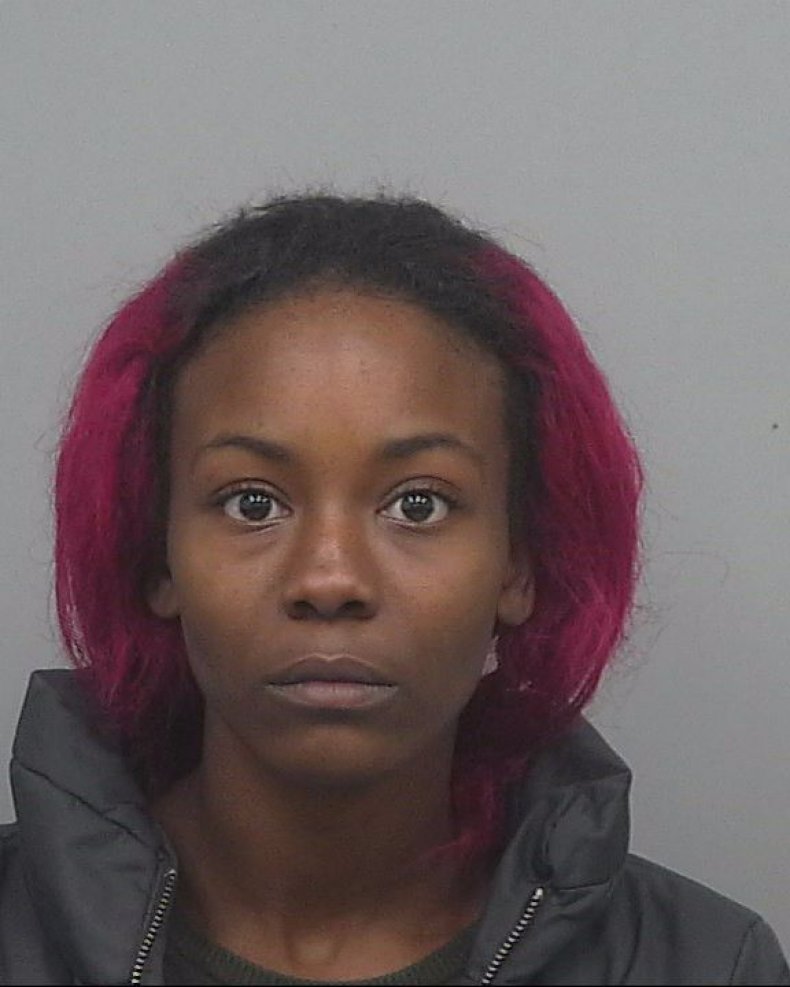 Authorities charged Warren with two counts of cruelty to children. An attorney for Warren did not immediately respond to Newsweek's request for comment.
According to the police report obtained by Newsweek, Warren originally told police to "check her Facebook to see why she did it" but then elaborated that "she wanted to prove to herself and her kids that heaven was real."
In the backseat of a cruiser, one of the kids reported their mother's "eyes was closed and she was saying blah blah blah I love God." They were driving on the wrong side of the road "so we would have gotten hit anyway," the child said.
Warren, who is from Stone Mountain, was allegedly driving north on Peachtree Industrial Boulevard when she crossed the southbound lanes at Holcomb Bridge Road and rammed into the pole on the northwest side of that intersection.
She is scheduled to return to court on Wednesday.