Mom and Teenage Daughter Found Dead Inside Food Truck
A 26-year-old man has been left distraught after finding his mom and teenage sister dead on the morning of his birthday after opening his burger van.
Tyla Wanstall, of Faversham, England, spoke of his anguish at realizing the situation when he arrived at his Meat 'N' Greet Snack Wagon on the morning of February 14.
It is believed that Wanstall's mom, 50-year-old Leah Churchill and his sister, 17-year-old Brooke Wanstall, died of carbon monoxide poisoning, according to a KentOnline report.
The carbon monoxide came from the fumes of a generator inside the van that was on while they decorated the truck late on Monday evening as a surprise for Tyla Wanstall's 26th birthday the following day.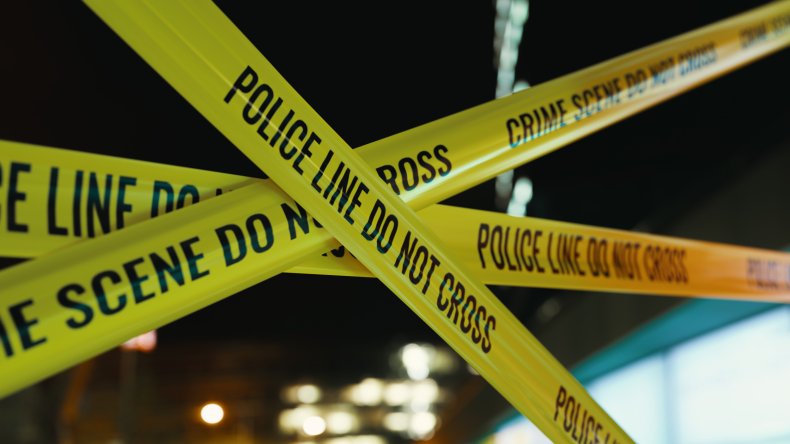 Speaking to KentOnline, he said: "They were decking the van out inside in balloons and bunting as a birthday surprise for me, like my mom would do at home every year.
"I didn't even know they were going down there last night but she must have started the petrol generator for power and to keep warm without realizing the danger."
Tyla Wanstall noted that the generator is often kept outside during working hours but for security reasons, is put inside the truck overnight.
He said he arrived on his birthday at 8 a.m. at his wagon, which was parked off the Old Thanet Way in Whitstable, and was initially surprised to see his mother's vehicle in the area.
Going into the details of his discovery, he said: "I opened the van door and saw my mom and sister and for an instant thought they had fallen asleep. I smelt fumes but it just didn't register straight away, but it became obvious they were both dead.
"I called the police and ambulance but it was the firefighters who told me it was likely carbon monoxide poisoning. It's heartbreaking to think they spent their last few moments just trying to put a smile on my face."
Tyla Wanstall also spoke about the kind nature of both his mother and sister who had previously helped him with his business by working with him in the van.
Churchill, who would help her son with the burger van a couple of days a week, was a mother of four and leaves behind another daughter, 23-year-old Ocean, and son, 12-year-old Sonny.
Speaking about his mom and sister, Tyla Wanstall said: "[Brooke] was so kind and would do anything for anyone.
"She would take a homeless man in off the streets if she was allowed. Brooke was just a live-wire with a huge personality.
"Mom worked all over the place, mostly in hospitality, and used to run the Share and Coulter pub in Greenhill. She was helping me in the burger van a couple of days a week."
Tyla Wanstall said he and his family were now reeling from this tragedy and encouraged anyone who does not have a carbon monoxide alarm to get one to avoid a similar tragedy.
Newsweek has contacted the Kent Police Department for comment.
According to the Centers for Disease Control and Prevention (CDC), every year at least 420 people die in the U.S. from accidental carbon monoxide (CO) poisoning.
In addition to this, more than 100,000 people in the U.S. visit the emergency department each year due to accidental CO poisoning
The CDC report states: "CO is found in fumes produced by furnaces, kerosene heaters, vehicles 'warmed up' in garages, stoves, lanterns, and gas ranges, portable generators, or by burning charcoal and wood.
"CO from these sources can build up in enclosed or partially enclosed spaces. People and animals in these spaces can be poisoned and can die from breathing CO."
The symptoms to look out for include headaches, dizziness, weakness, nausea, vomiting, chest pain, and confusion after being exposed to too much CO.